Here's How Much Charli D'Amelio and the Top 5 TikTok Influencers Earn Per Video
While some people are still trying to figure out what TikTok is all about, the social media app is creating stars of its own.
Music and lip syncing are the go-to forms of entertainment, and the popularity of TikTok content has spawned content creation houses, influencers, and in some cases, endorsement deals. For Charli D'Amelio and other stars on the platform, doors are opening and wealth is growing.
While YouTubers are earning more money per video, those who are raking in the dough through TikTok are doing quite well too. With millions of followers, these are the app's top five earners and how much they make for one video.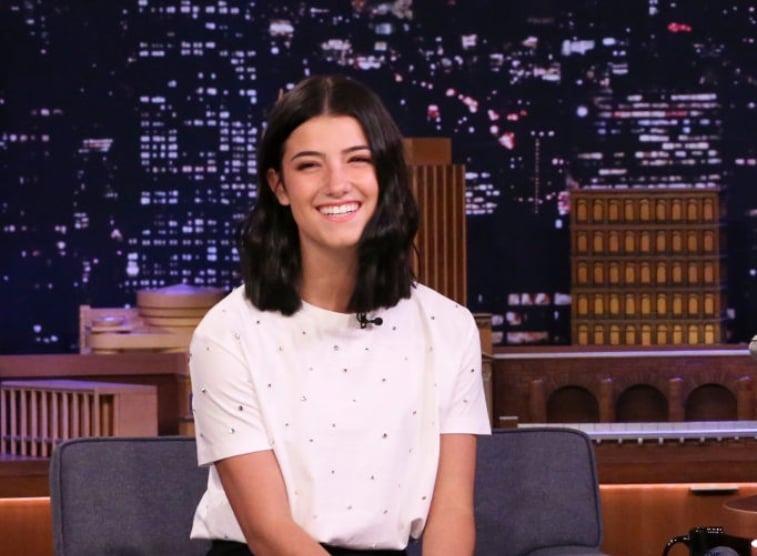 Loren Gray
Gray still has one of the largest audiences on TikTok with 43 million followers. The 17-year-old started posting videos on musical.ly before it was bought by TikTok and has watched her audience grow. She also makes her own music that she promotes across multiple social media accounts.
During a recent interview with Refinery29, Gray said she only posts if she's inspired to, rather than multiple videos a day, and gave an example.
I like the dance trends — those are always fun. I dance all the time even outside of TikTok, so it fits in with stuff that I like to do. And anything funny — if I hear audio that I think is funny, I'll use it. The other day I posted one that's from Step Brothers. I randomly got the idea because my friend and I were sitting in two twin beds in a hotel room and I was like, "Oh my god this reminds me of that one scene from Step Brothers." I recorded it from YouTube and uploaded a video of us to TikTok. If something comes to me, then I'll do it.
Her popular dance/lip sync videos earn her about $197,500, according to OnlineGambling.ca.
Baby Ariel
Ariel Martin—aka Baby Ariel—also uses TikTok to make dance videos and to share her own music. She has a few songwriting credits under her belt, but on TikTok, she's leveraged her popularity to segue into an acting career. With 32 million followers, Baby Ariel has earned $151,500 per video.
Charli D'Amelio
Known around the world for her TikTok choreography, family, and dating life, 16-year-old Charli D'Amelio has a huge fan base and beat out Gray with 54 million followers. She's been in commercials and is frequently a guest on shows such as The Tonight Show Starring Jimmy Fallon.
Although she and her sister Dixie cut ties with the Hype House, her videos still earn her some coins and she's earned $149,000 per post.
Riyaz Aly
India teen Riyaz Aly is also popular for his lip-syncing videos and fashion on the app and boasts more than 35 million followers. For him, his posts have paid up to $145,000 each per OnlineGambling.ca.
Kristen Hancher
Canada native Kristen Hancher creates beauty tutorials, fashion content, and more on social media, but her dance and lip sync videos for TikTok garnered her a top five position.
Hancher was with musical.ly before things switched over and has since expanded. Following the shift, she's been able to grow her fan base to 23 million and earns $117,000 per video.