Here's How Prince Charles Reportedly Knew Kate Middleton Was a Good Fit for the Royal Family
Kate Middleton is now solidly entrenched in the royal family. However, when she was still simply Prince William's girlfriend, there were questions as to whether she would fit in with the royal family or not.
Catherine, Duchess of Cambridge is now solidly entrenched in the royal family. However, when she was still simply Prince William's girlfriend, there were questions as to whether she would fit in with the royal family or not. In any case, William's father, Prince Charles, could tell Kate was the right person for William after this one event.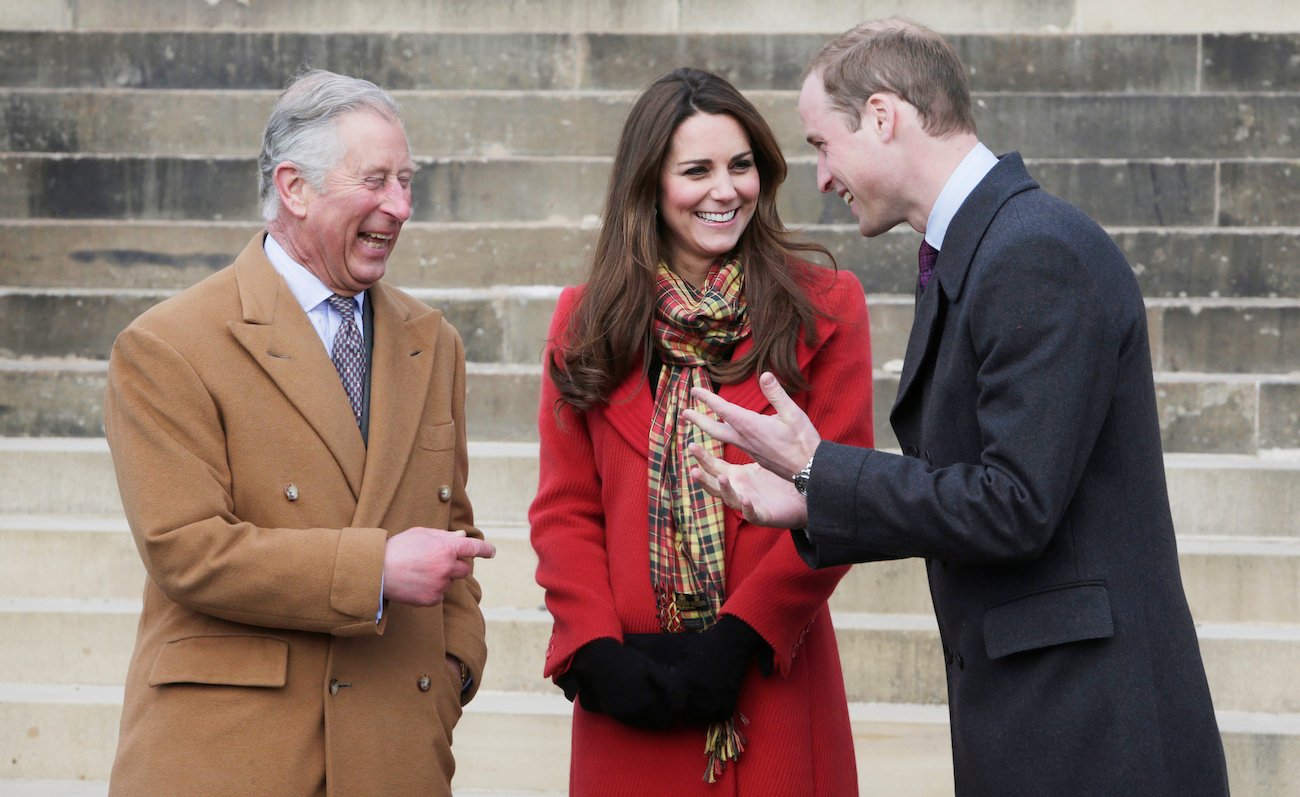 Prince Charles allegedly encouraged Prince William to break up with Kate Middleton
William and Kate first met as university students, and they continued dating throughout their 20s. However, there were times when their relationship was on the rocks, and the couple had some doubts about their future.
In one instance, William went to Charles for advice, and Charles told him to end things with Kate.
"William went to his father and said, 'Look, I'm 25, I'm too young to get married. I just don't want to commit at this point,'" royal expert Christopher Andersen said in the documentary Kate Middleton: Biography, as reported by the Daily Star. "Charles, who was by then very fond of Kate, said 'It would be unfair to the young lady. You cannot string her along anymore, so you should just break it off.'"
William and Kate did have a brief breakup in 2007, but they got back together and continued to make their relationship work.
How Prince Charles knew Kate Middleton was a good fit as a royal
In 2009, Kate was invited to spend time with the royal family at Balmoral Castle for the first time. The castle is Queen Elizabeth's summer home and a place many royals love. Some royals like to bring their future spouses to Balmoral as a way for them to meet the family.
According to Express, Andersen wrote in his book William and Kate: A Royal Love Story that that Charles came to like Kate during one of her visits to Balmoral.
"She impressed the Prince of Wales immediately with her unassuming grace," Andersen wrote, quoting an insider. "She is clearly a country girl, which is a huge advantage when trying to impress the Royal Family."
The author also wrote in another part of the book, "By all accounts, Kate was the first girl Wills ever brought to Balmoral – in large part because, said a royal insider, 'he must have known how much she would love it. As Kate stood on the riverbank angling for salmon, trout and pike, it quickly became clear to one member of the Balmoral staff that she seemed 'perfectly at home here.'"
The source contrasted Kate to Diana, who famously did not like Balmoral, even after she married into the royal family.
How is Prince Charles' relationship with Meghan Markle?
Charles seemed to have a good relationship with Meghan, Duchess of Sussex when the latter first joined the royal family. Fans might remember that Charles walked Meghan down the aisle because her father could not be at her wedding.
However, Meghan and Prince Harry stepped down as senior royals in 2020 and subsequently moved to California. They also recently had a tell-all interview with Oprah Winfrey where they aired some grievances about other royals. For example, they claimed one royal made racist comments about their son Archie and complained that Charles cut them off financially.
Charles has not publicly commented on the interview, but a source told People he felt "enormously let down" by it, especially their racism accusations.
Additionally, for Archie's birthday recently, the twitter account for Charles and his wife, Camilla, Duchess of Cornwall, shared a picture to celebrate. However, the picture only included Charles, Harry, and Archie. Some fans believe this could be Charles' way of "snubbing" Meghan, but as usual, the royals have not commented on these claims.