Here's How Prince William and Kate Middleton Show Off Their Strong Connection Without Using PDA
Prince William and Kate Middleton often attend events together. However, the couple usually shies away from engaging in public displays of affection in public. Despite that, a body language expert recently shared how William and Kate are still able to show off their strong connection to each other.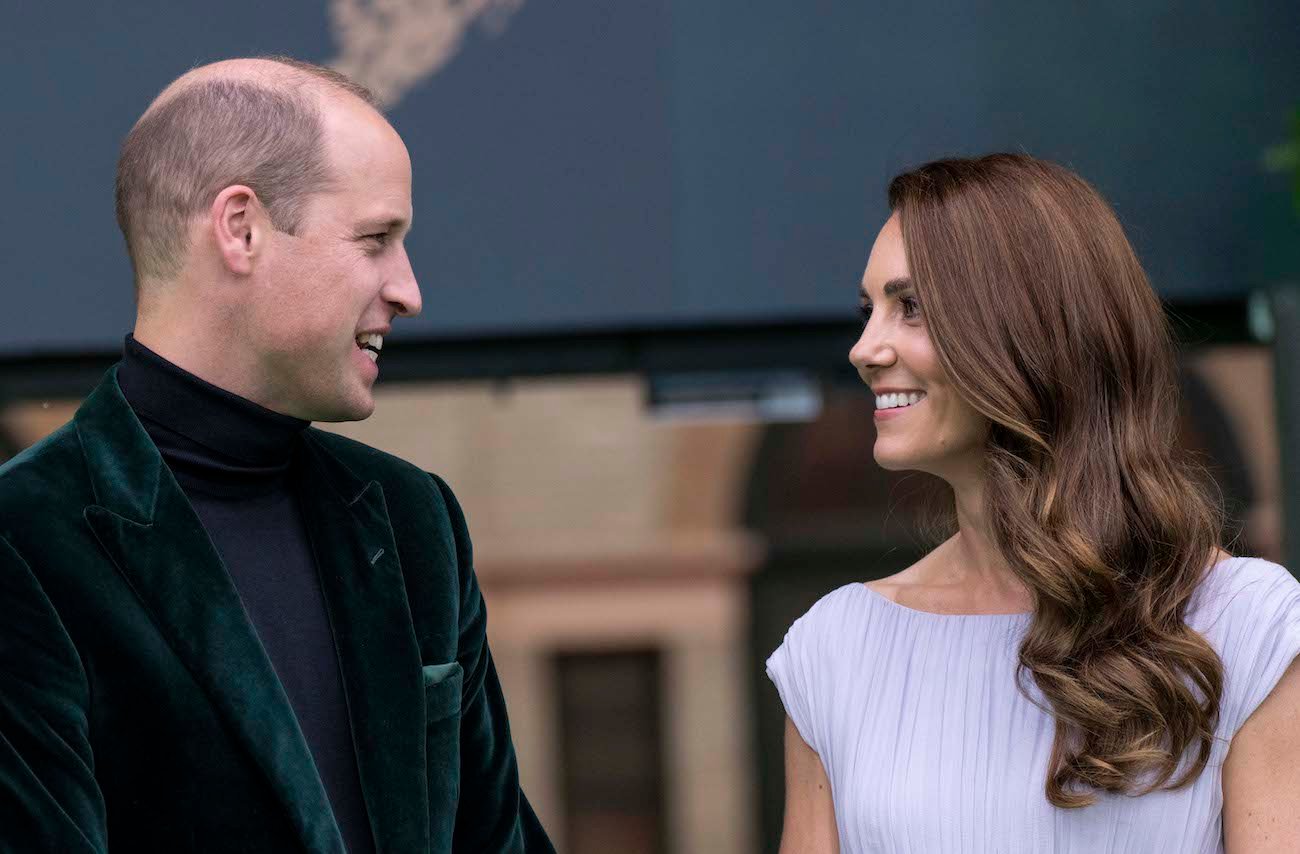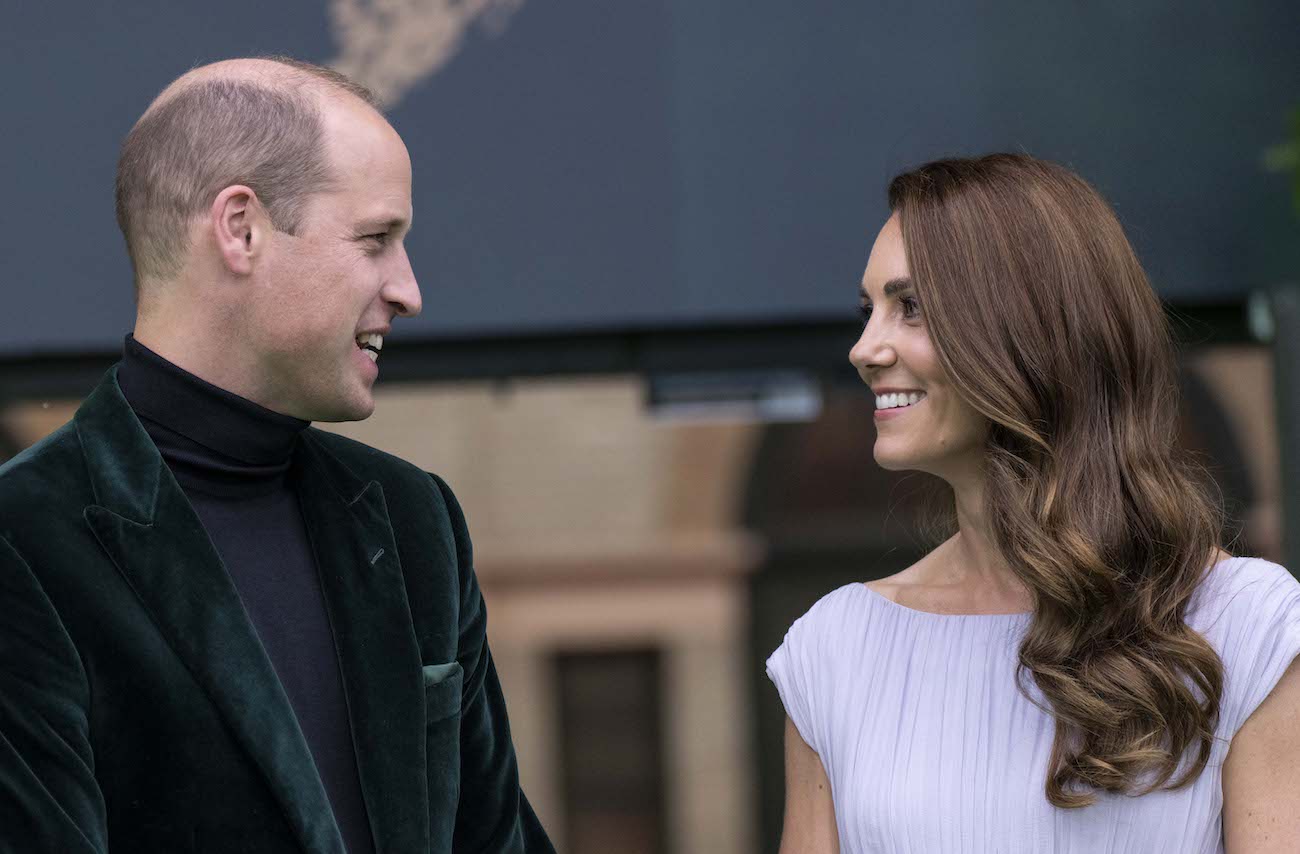 Prince William and Kate Middleton have been married for 10 years
William and Kate first met in the early 2000s when they were students at the University of St. Andrews in Scotland. The couple's relationship went on for many years before they decided to get married in 2011.
Since then, William and Kate have welcomed three children together: George (born 2013), Charlotte (born 2015), and Louis (born 2018).
Earlier this year, William and Kate celebrated the 10th anniversary of their wedding. The couple released photos and videos in honor of their married life together.
How the Cambridges show off their strong connection without using PDA
Having been together for 20 years and married for 10 of those, William and Kate have likely developed a strong connection to one another. According to body language expert Judi James, this was evident during their recent appearance at the Earthshot Prize.
"This elegant, confident but – terms of their body language – understated appearance from William and Kate looked like a masterclass in modern regal behaviour," James said, according to Daily Mail. "No celebrity show-boating, no overt PDAs or revving of the crowd: what the couple did signal via their non-verbal signals was perfect equality of status and a passion for their cause, plus enough mirroring and subtle glances at one another to show their normal affection as well as the fact that they were having a really good time."
Judi also noted, "William's 'Ok!' as they turned to pose for the cameras came with a small rise to his toes and down again to brace himself and it was Kate who copied her husband's hand clasp or 'fig leaf' pose to project the look of royal peas in the pod."
How do Prince William and Kate Middleton make their marriage work?
The Cambridges' long-lasting relationship has awed people all over the world. Many folks are curious to know how they make their marriage work after all these years.
According to their former private secretary Jamie Lowther-Pinkerton, William and Kate have differences that help their relationship thrive. For example, he lived much of his life in the public eye, where the world watched him deal with family problems. Meanwhile, Kate came from a more stable, middle-class family.
"They are bringing to the party different means of achieving the whole," Lowther-Pinkerton told People (via Vanity Fair). "He has the experience of knowing where the institution sits and seeing it evolve. The Duchess brings this pragmatic awareness of what it's like to be from a decent, down-to-earth family."
Additionally, Kate also reportedly tries to not make some of the same mistakes Princess Diana did. Diana was a lot more popular than Prince Charles, and that caused tension in their marriage. Many royal experts believe Kate tries to not overshadow William and simply works as a support act to his role as an heir to the throne.
"I think as well Kate has been very careful not to upstage her husband," royal correspondent Camilla Tominey said in the documentary Kate Middleton: Working Class to Windsor (via Express).
Tominey added, "I think she is the yin to his yang, in that he – although a level-headed, down-the-line kind of guy – can be prone to a few temper tantrums, perhaps… I think he can sometimes get quite angry, and one gets the impression that Kate is the one pulling him back, and reining him in, and saying, 'Alright, let's just keep calm.'"