Here's How 'Supergirl' and 'God Friended Me' Are Connected
On the surface, Supergirl and God Friended Me look very different. While the former is based on comic books, the latter reflects the real world. Supergirl emphasizes the common bonds between dissimilar people, and on God Friended Me, the characters often use technology to uncover surprising connections. Likewise, a more in-depth look into two very distinct shows reveals that they have a few things common.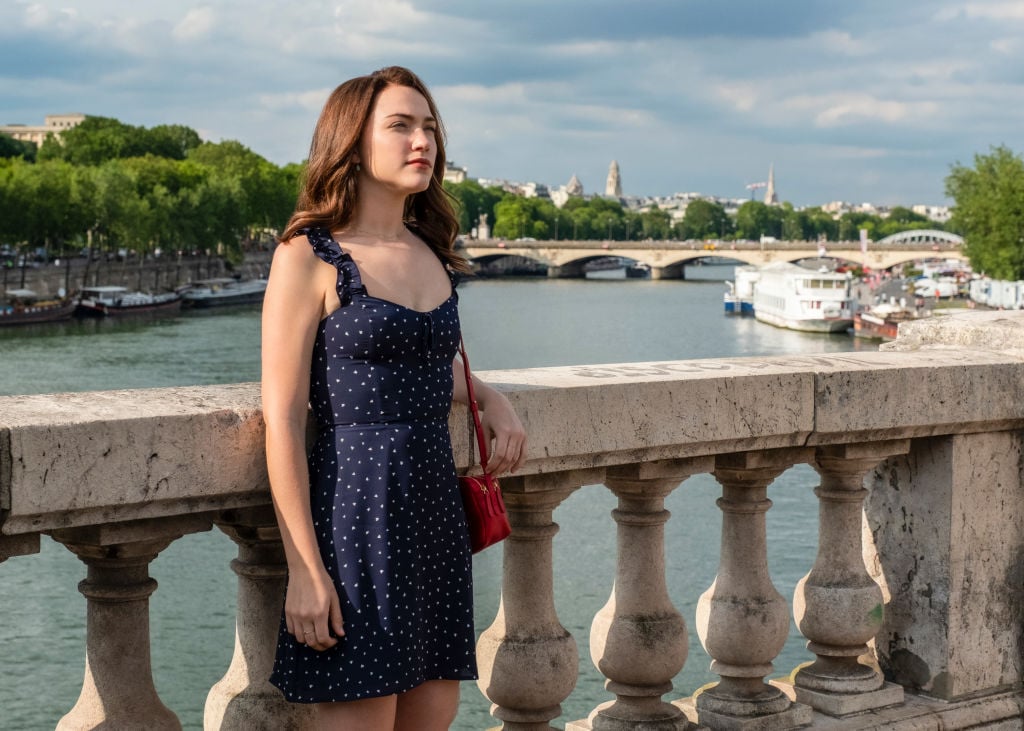 'Supergirl' and 'God Friended Me' origins
Berlanti Productions is the powerhouse creative force behind God Friended Me and Supergirl. The company has a knack for telling compelling stories centered around young, smart characters.
Several notable shows produced by Berlanti Productions are a part of the Arrowverse, the shared TV universe of Arrow, The Flash, Legends of Tomorrow, Black Lightning, Batwoman, the upcoming Superman & Lois, and of course, Supergirl.
The studio also produces the Archie Comics-inspired shows, Riverdale, Chilling Adventures of Sabrina, and Katy Keene, as well as All American, Stargirl, and others. Eagle-eyed viewers will notice that some actors pop up on various Berlanti-produced shows playing different roles from time to time.
Surprising cast connections
The Arrowverse lends itself to interconnected storylines, so Supergirl has had several crossover events with The Flash and other shows in the shared universe.  But fans shouldn't expect any characters from God Friended Me to show up in National City to visit Supergirl because the shows exist in different realities.
Even though it is unlikely that the characters will ever come face to face, some actors have appeared in both TV universes, thanks to, perhaps, the shared creative team of Berlanti Productions.
On God Friended Me, Violett Beane plays Cara, a journalist who specializes in reporting features. In her spare time, she partners with Miles and Rakesh to lend a helping hand to Facebook friend suggestions sent to Miles by "God." The team also spends a fair amount of time investigating the God Account to find out who is behind it.
Before she was cast as Cara on God Friended Me, Beane portrayed Jesse Wells, also known as the metahuman speedster, Jesse Quick, a character from the Arrowverse. As seen in The Flash and DC's Legends of Tomorrow, she hailed from Earth-2, another planet in the multiverse.
When Jesse traveled to Earth-1, she partnered with Team Flash to take down baddies. She also stole the heart of fellow speedster, Wally West, or Kid Flash. Alas, the heroes' romance burned hot and fast, she returned home to Earth-2, and the couple split. Even more tragically, Jesse was killed when her Earth was destroyed in Crisis, the recent crossover event on The CW. 
Jesse's death doesn't necessarily close the door for Beane to appear as Jesse in the Arrowverse again in the future. In shows that feature time-travel and doppelgängers, anything is in the realm of possibility. By the way, Beane isn't the only on-screen talent to appear on both shows.
Carl Lumbly performed in a recurring role on Supergirl before guest-starring on God Friended Me. On Supergirl, the actor played M'yrnn J'onzz, father of J'onn J'onzz, also called the Martian Manhunter.
Lumbly was tasked with playing an out-of-this-world character with complex dialogue. In the show, M'yrnn displayed character, strength, and heroism when he sacrificed his life to save the world. Lumbly's role on God Friended Me, was much different.
On God Friended Me, Lumbly played Alphonse, a wealthy businessman and military veteran with ties to Miles' father. The God Account crew initially suspected that he was behind the friend suggestions, but Alphonse debunked their theory.
Stranger Things actress, Cara Buono, also appeared on both shows. In a recurring role on Supergirl, the actress portrays an alien named Gamemnae, who has been interfering in human deeds since the dawn of time.
She appears to be a character who does questionable things for what she believes are the right reasons. Buono also stopped by God Friended Me, for one episode that centered around a grieving couple who had lost their daughter.
God Friended Me tends to bring back guest players periodically, so Lumbly or Buono could return for a role in the future. Considering Berlanti Productions' history of recasting actors on different shows, they could create even more shared connections for TV trivia-lovers to discover.
Read more: Twitter reacts to Chris Wood's return to 'Supergirl'