Here's How 'Talking Dead' Host Chris Hardwick Ended Up Starring in 'House of 1000 Corpses'
Long before Chris Hardwick became the host of 'Talking Dead', he starred in 'House of 1000 Corpses.' Here's how he says the part fell into his lap.
House of 1000 Corpses is a cult classic horror film written and directed by Rob Zombie. From cringe-worthy scenes to dark comedy, there is plenty to enjoy about the movie, including a memorable performance by Walking Dead expert and Talking Dead host Chris Hardwick.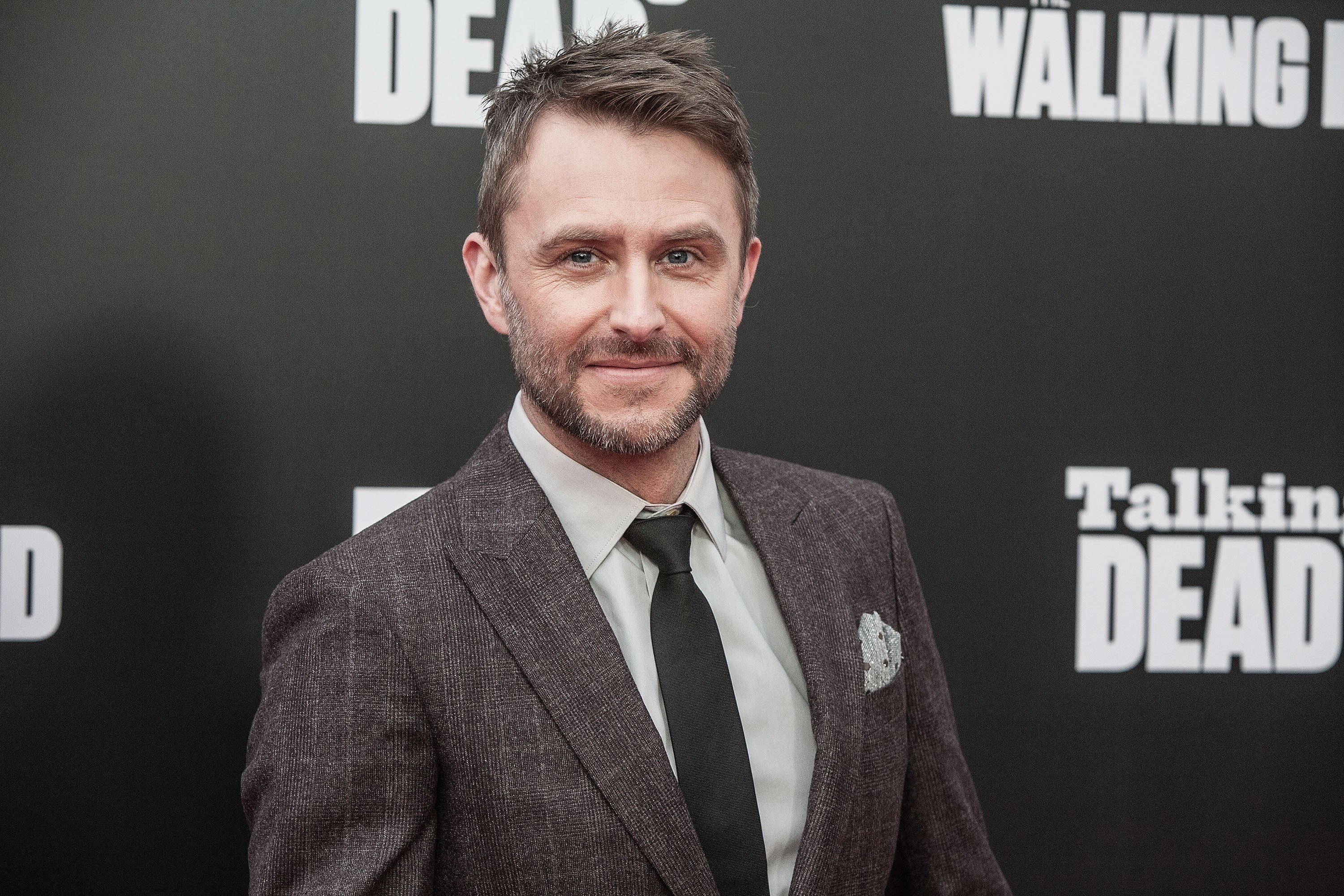 'Eli Roth's History of Horror' explored 'House of 1000 Corpses'
Eli Roth's History of Horror is AMC's documentary series that dives into a different genre of horror in each episode. In the show, film aficionados and stars analyze and explain the nuances of scary movies. Season 2 episode 1 is aptly titled "Houses of Hell." In the chilling installment, actors, filmmakers, and fans discuss some of the best horror flicks that are set inside homes.
In the episode, Hardwick explained, "Houses, effectively, are great locations for horror because a house is anything you want it to be. It can be a home, or it can be a prison. You never can tell what's going on, on the inside. And that's sort of that macabre curiosity that I think we all have. Whenever you hear about some serial killer, [you're] like, the house looked so normal from the outside."
Rob Zombie and Chris Hardwick broke down 'House of 1000 Corpses'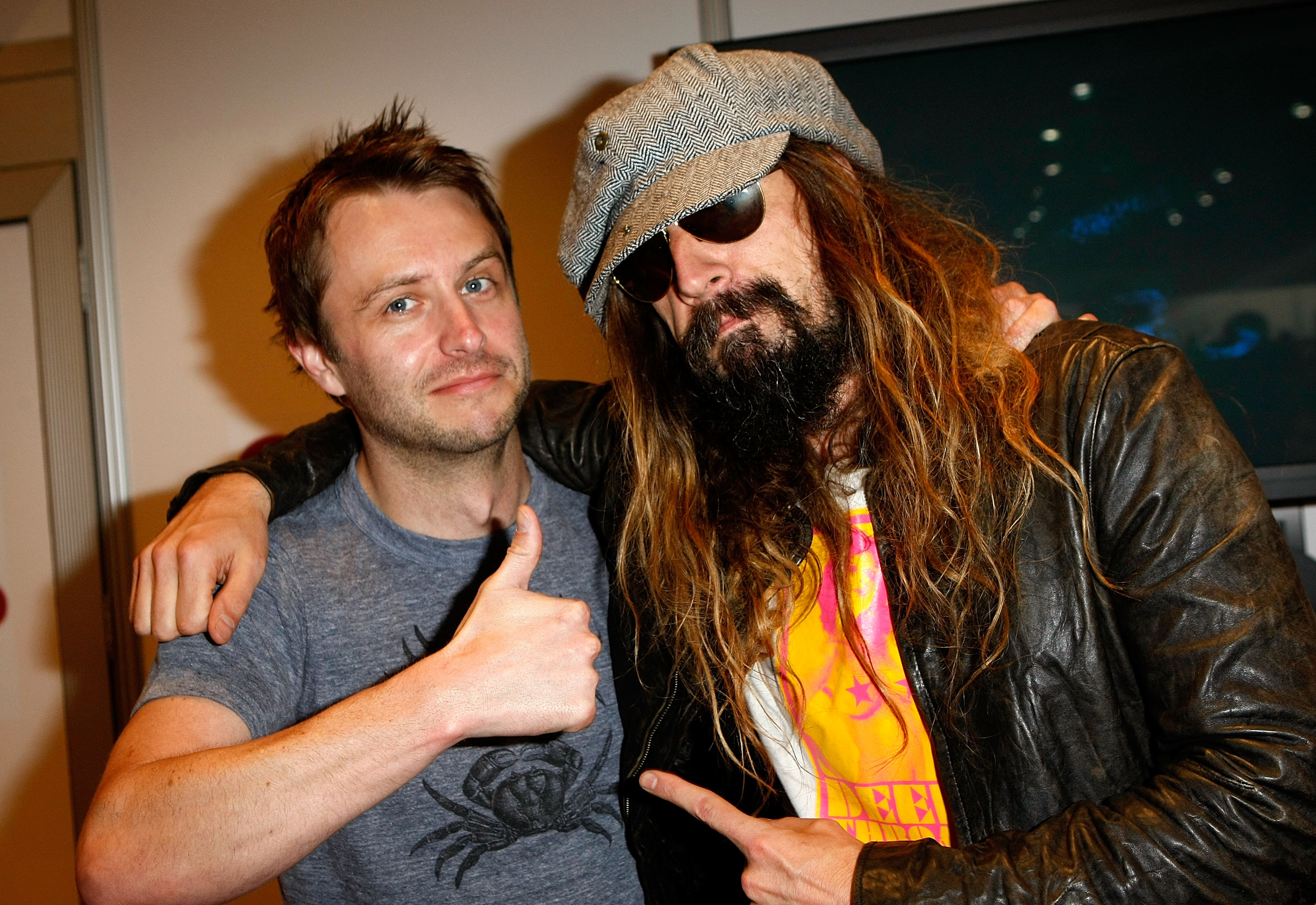 House of 1000 Corpses was Zombie's first feature-length film. In his appearance on Eli Roth's History of Horror, the film icon explained his perspective of the plot, saying, "House of 1000 Corpses to me seems exactly like if you took The Texas Chainsaw Massacre and Rocky Horror Picture Show and threw it in a blender and spit out another movie. I was trying to make this sort of gritty, backroads, redneck movie, which I always loved, and [added] the so over-the-top Rocky Horror vibe."
Hardwick, who portrayed Jerry Goldsmith in the film, broke down the storyline for viewers. "Four twenty-somethings are driving across [the] country, taking note of like these, kind of, you know, like roadside America," Hardwick began. "All these, you know weird attractions that you see when you drive across the country — in a pre-Internet era because this took place in the '70s. And then, you know, sh*t goes sideways — maybe because of my character — when they stumble across Captain Spaulding's chicken shack and murder museum."
Hardwick continued sharing his perception of how the story unfolds, stating, "That film is largely about claustrophobia because from the second they leave the murder ride, and when the film unfolds and you realize, like" it's all been planned, you know the trap is set, and it's really just the trap getting tighter, and tighter, and tighter, and tighter until it snaps."
Chris Hardwick explained how he scored a starring role in the film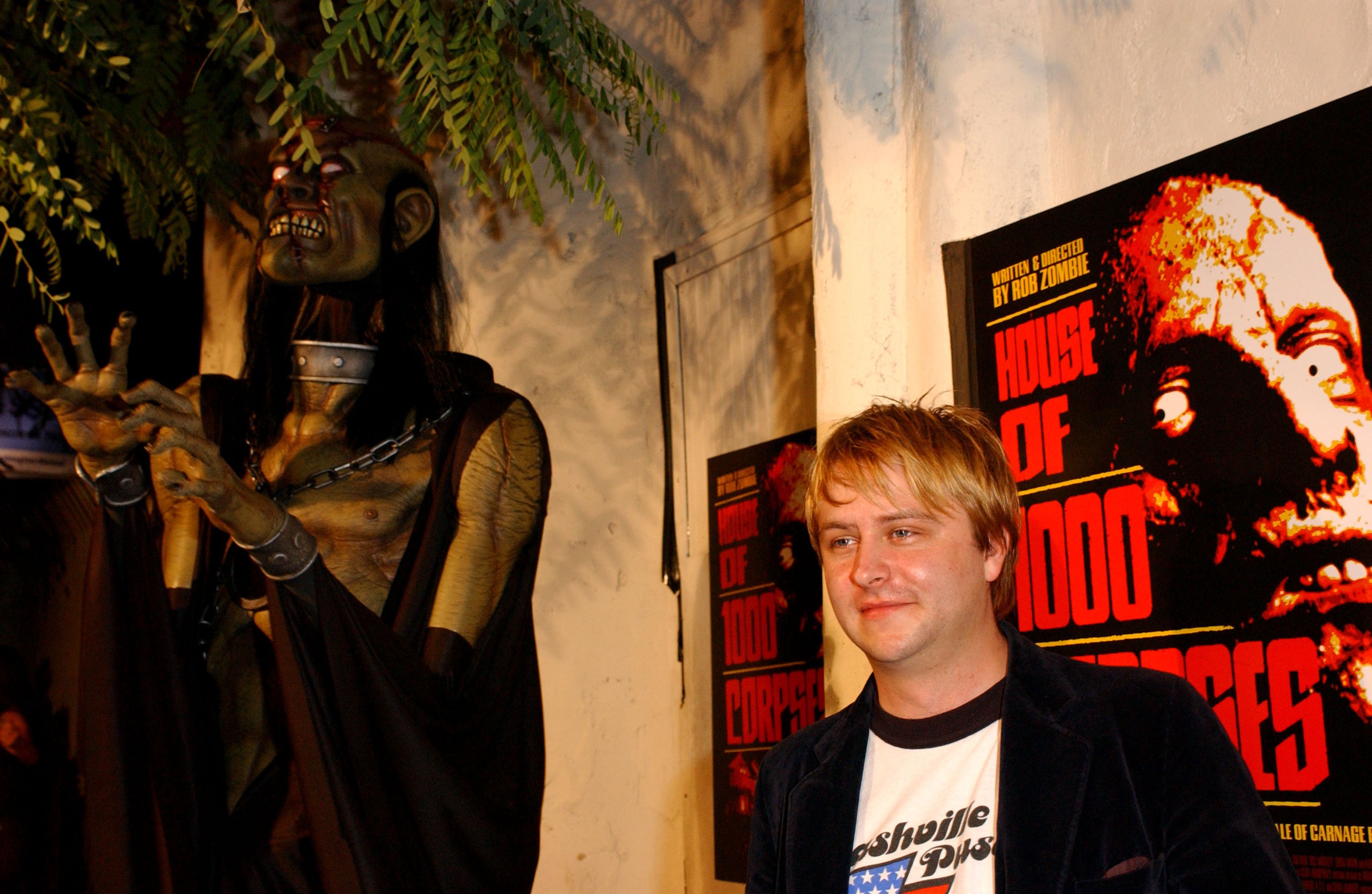 Fans know Hardwick as an actor, comedian, and television presenter with a knack for witty one-liners. He may be best known for his long-running gig as the host of Talking Dead, the after-show that breaks down The Walking Dead.
But long before Hardwick became one of AMC's most beloved on-air personalities, he landed the juicy role in House of 1000 Corpses. Here's how he said the part fell into his lap.
"Rob [Zombie] said, 'I'm writing a character for, like, a really obnoxious a** hole that's perfect for you.' It's literally what he said," recalled Hardwick. "And so, he asked me to be in it, and I was in it. And I got to be in House of 1000 Corpses."
Hardwick admitted that the movie, which revolved around the Firefly Clan of serial killers, was not initially a fan-favorite film. But eventually, it grew on audiences and remains a popular title today.
"You know, people didn't seem to love the movie when it came out," the star noted. "But then because of home video or whatever, like, something happened. And within a handful of years, it was just like this cult classic. People still, when they come [up] to me, they still [say], 'Can you do Doctor Satan?' So, I'm like, 'Doctor Satan!'"
Follow Erika Delgado on Twitter.