Here's How You Can Stream 'Buffy the Vampire Slayer' Online
When Buffy the Vampire Slayer hit the airwaves in 1997 it was an instant hit. Based on a movie of the same name and starring Sarah Michelle Gellar as Buffy, the show was a fun, fierce change of pace. We were told that in every generation a slayer was born, and Buffy was ours.
Buffy not only learned to embrace her role as a vampire slayer, but she also surrounded herself with a group of friends to help her through. She and this "Scooby Gang" took care of each other and faced all the evil that came their way.
Today there's talk about creating a Buffy reboot, an idea that has gotten some mixed reactions from fans. Some people can't wait to meet the next generation's slayer, while others don't see the need for a new version.
But whether you're excited to get to know a new Buffy or you'd rather not mess with perfection, all this talk about vampire slaying might be making you miss Sunnydale. If you want to go and spend a few hours back in the days of fighting to keep the Hellmouth closed, where can you stream Buffy the Vampire Slayer online?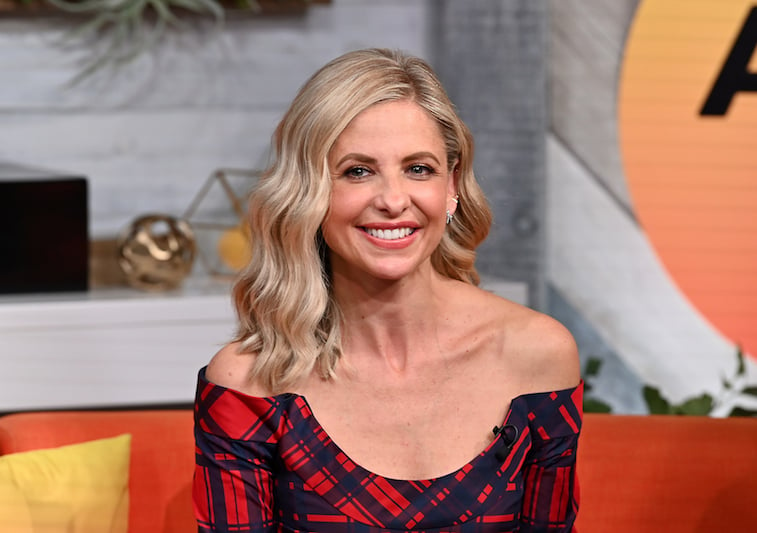 Many streaming services to choose from
Considering the enduring popularity of the show, it's not surprising that you can find it on lots of different outlets. If you have a Hulu subscription then you can easily watch it there. Or, if you don't subscribe to Hulu, it's also available on Amazon Prime, iTunes, YouTube, Google Play, and Vudu. You'll generally pay $1.99 an episode, or about $20 a season.
Of course, with seven seasons and 144 episodes to watch, that can add up to a decent amount of money. Fortunately, there's another way to watch – and it's free.
Facebook Watch to the rescue
If you have a Facebook account, then you already have everything you need to binge all the Buffy your heart desires. Facebook Watch, which launched in 2017, is a video-on-demand service that's just waiting for you in the left-hand menu on your Facebook page.
Last year Facebook purchased the rights to three iconic Joss Whedon shows: Angel, Firefly, and Buffy the Vampire Slayer. You can now watch every episode of all three shows for free on Facebook.
How to use Facebook Watch
To take advantage of all this television gold, go to the Buffy the Vampire Slayer Facebook page (make sure you choose the one with the all-important blue checkmark). You'll find all the episodes there on the top of the page, ready to be enjoyed all over again.
All you have to do is click on the one you want to see, then settle in with popcorn to enjoy the show. 
If you'd like to watch an episode with some of your friends on Facebook, you can create a "watch party."
To set one up, go to the field you use to create a post. There, with all the buttons you use to do things like upload a photo, ask for recommendations, or to tag a friend, you'll find a "Watch Party" button.
Click on that button, then follow the steps to create your party. Then you can select the episode you want to play.
While your "watch party" is happening there will be a comment thread on the side of the video, so you can talk about the show with your friends just like you did after school all those years ago.
Even if there is a Buffy the Vampire Slayer reboot, nothing will ever erase the clever creativity of the original. And any time you want to go visit you can find it in the same place as all your other high school friends – on Facebook.