Here's Proof That Kate Middleton And Prince William Were Destined To End Up Together
By now most royal fans are familiar with the story of how Kate Middleton met Prince William. The pair were first introduced as young students at St. Andrew's University, though it took a while before they started dating.
Will and Kate were roommates for a while before he took a romantic interest—then she walked the runway in skimpy lingerie and everything changed. Prince William sat up, took notice, and finally asked her out. Now many years later it's like they were meant to be.
But as it turns out, Kate Middleton really met the future monarch long before she went to university. According to one royal biographer, these two soul mates first encountered each other when they were just young children.
Prince William first glimpsed Kate Middleton when they were young children
It's a small world after all, and London is even smaller. In her book Kate: The Future Queen, royal biographer Katie Nicholl reveals that the Duke and Duchess of Cambridge met long before any of us realized.
"Although Kate wasn't especially interested in boys, the arrival of one particular young man had caught her attention. Nearby Ludgrove Prep school would often play matches against St. Andrew's Prep, and there was much excitement when Prince William, a left back on Ludgrove's Colts team, came to St. Andrew's to play a hockey match when he was 9 years old," she said in her book.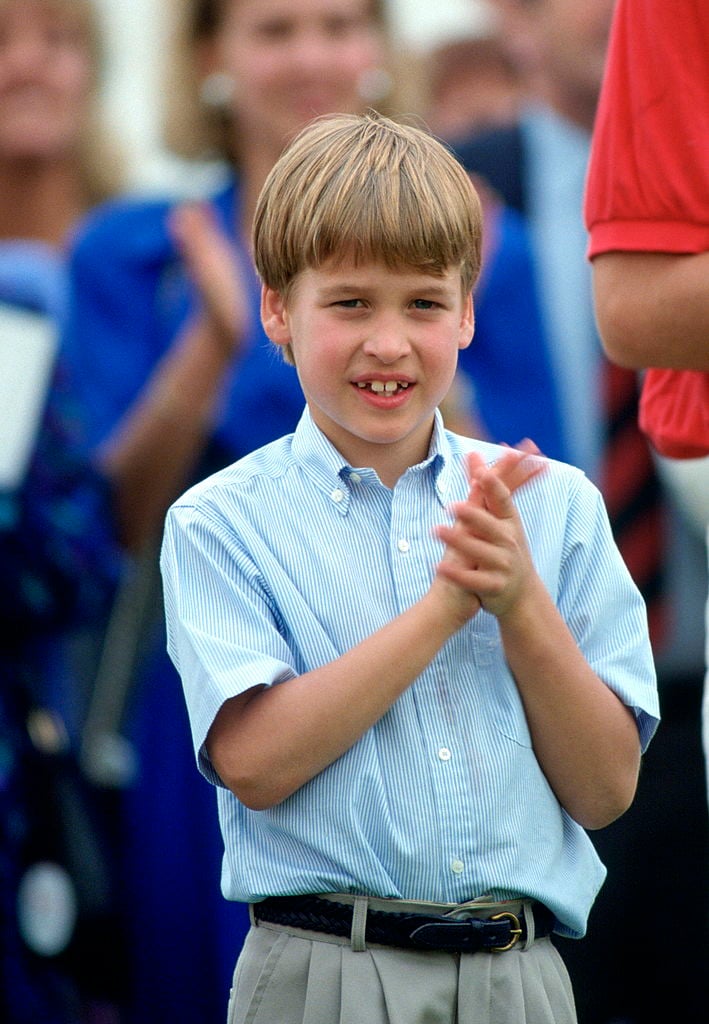 Kate Middleton's former teacher remembers catching a glimpse of the young prince at sporting events and says there's no way he'd get past Kate's attention.
"It was William's protection officers and bodyguards, and it caused quite a stir. It went around school like wildfire," she said.
Kate Middleton's family may have helped facilitate the romance
There are some reports that claim the Middleton family encouraged Kate to choose St. Andrew's over her top choice school so she could meet Prince William. Though there's no proof of that, it certainly makes sense that any parents would want their daughter to meet and potentially marry a prince.
As royal correspondent Matthew Bell reported, "Some insiders wonder whether her university meeting with Prince William can really be ascribed to coincidence."
"Although at the time of making her application to universities it was unknown where the Prince was intending to go, it has been suggested that her mother persuaded Kate to reject her first choice on hearing the news and take up her offer at Saint Andrews instead."
Everything worked out for Kate Middleton and Prince William
It's so sweet to think about a young Kate Middleton looking curiously across a playing field at her future husband, all while having no idea what the future holds. Even if the Middletons did encourage Kate to choose St. Andrews, that still wasn't a guarantee that Prince William would notice or fall in love with Kate Middleton. That was all fate.
Now these two have a wonderful life with three children and face a future of ruling the United Kingdom as King and Queen Consort. No matter how or when they met, these two are a bona fide fairytale come true.