Here's the Reason Behind Kim and Kourtney Kardashian's Explosive Fight on 'KUWTK'
Here's what led to Kim and Kourtney Kardashian fighting on 'Keeping Up with the Kardashians' Season 18.
Keeping Up with the Kardashians is back and in full effect. The first episode of season 18 premiered on Thursday, March 26 and was all about rising tensions between Kourtney Kardashian and Kim Kardashian West.
The sisters have become increasingly irritated with each other over the past couple of years and have seen their relationship take a huge hit as a result of the drama. While some people had hoped they would work past their problems peacefully, that wasn't exactly how things unfolded on the show.
The sisters got into a full-fledged fistfight at the end of the March 26 episode that took two people to break up. Let's talk more about why they're at each other's throats and what's next for these two.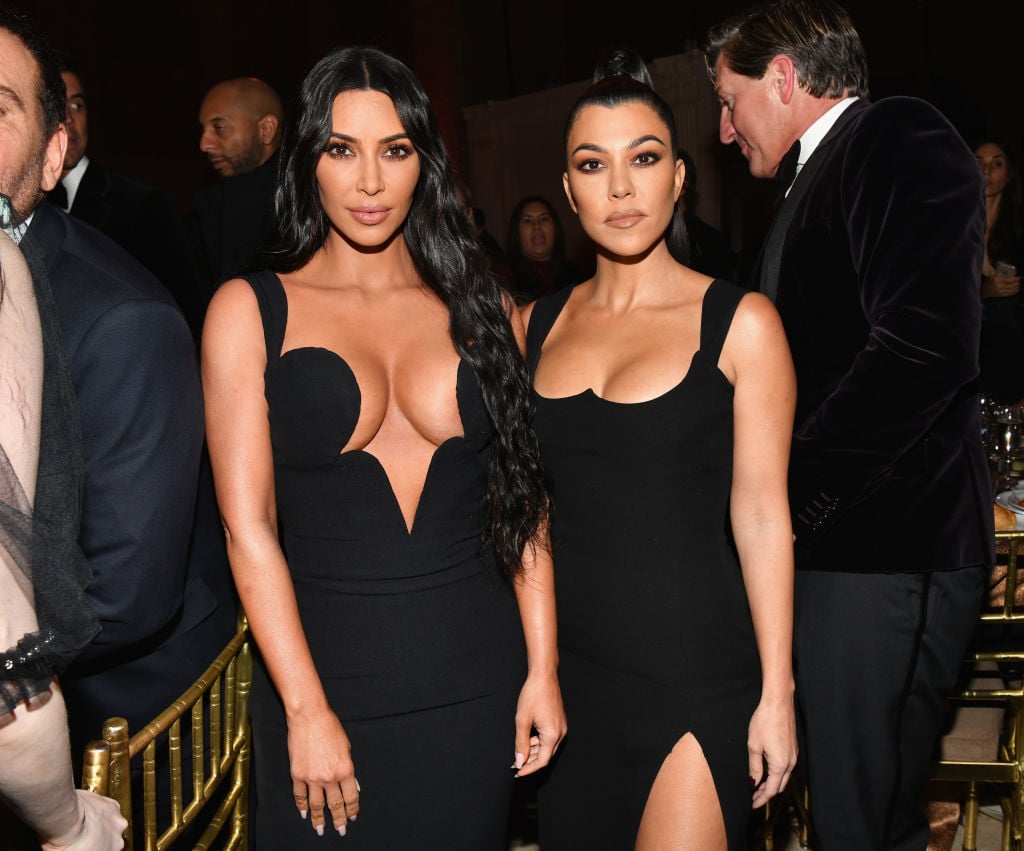 Why are Kourtney Kardashian and Kim Kardashian West feuding?
Fans have gotten used to seeing these two clash over the years. But the drama peaked in season 17 due to Kourtney's refusal to show more of her life on camera — something she attributes to the responses she received in the past when she was more open about her personal life.
Kim and Khloé Kardashian criticized her for being so private and leaving them to pick up the slack while she slammed them for ganging up on her.
"I feel like I've been bullied for the last two years by Kim and Khloé, if I don't do something that fits their mold of how they want me to be," Kourtney said in the series finale (via People). 
"I just think no matter what, my sisters, they're always looking for a reason to give me sh*t," she continued. 
Kourtney Kardashian and Kim Kardashian's feud turned physical
In the days that followed, Kim continued to make digs at Kourtney's work ethic. On the March 26 episode, she made a comment in a sit-down with Kourtney, Khloé, and Kendall Jenner about how she and the Good American designer are the most work-minded sisters, which had Kourtney furious.
"You act like I don't do sh*t … But also if I didn't want to work my a** off and wanted to be a stay at home mom, that's f*cking fine," the mother-of-three said, tossing a water bottle at Kim. She then threatened to "f*ck [Kim] up" before getting up from her seat and pushing the KKW Beauty mogul.
"What the f*ck is wrong with you? Don't ever come at me like that," Kim replied, kicking at Kourtney and punching her. This sparked a huge fight that Jenner and Khloé had to break up. The episode wrapped with the two still trying to pull the sisters apart.
The remainder of the fight will play out on the next episode
In a preview for the April 2 episode, the sisters are shown having a conversation about their issues. Kourtney becomes fed up at some point and exits the room, saying aloud that she's "done." This could be the point where she quit the show, but viewers won't know for sure until the episode airs. Check your local showtimes for listings and keep the remote close.
Read more: Kim Kardashian West Lowkey Wore One of Aaliyah's Most Famous Dresses In Recent Days