Here's When the 'Chicago Fire' Season 10 Finale Airs
The 10th season of Chicago Fire is coming to a close soon. Here's everything we know about the upcoming storylines and when the Chicago Fire Season 10 finale will air.
If you're a big fan of Chicago Fire, you likely can't wait for the season finale. There have been so many dramatic storylines with the Chicago Fire cast over the last couple of months, so it would be nice to see how these stories play out.  Here's when the Chicago Fire Season 10 finale airs.
What happened last time on 'Chicago Fire'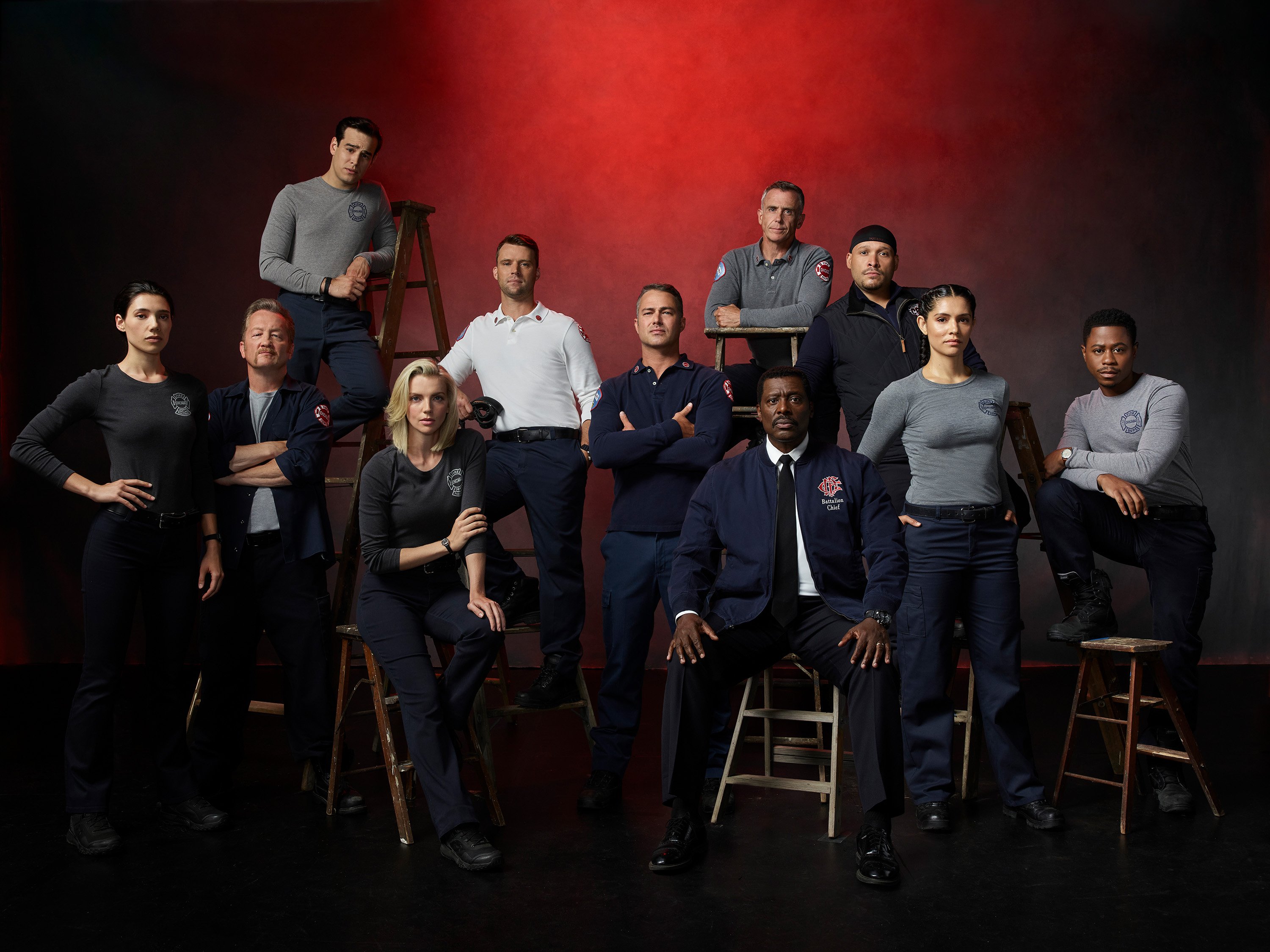 During Chicago Fire Season 10 Episode 19 (titled "Finish What You Started"), a jet engine fell on top of a school. It was a dangerous situation, but with quick thinking from Mason, one of their new firefighters, they were able to evacuate the school and get everyone to safety.
At one point, Kelly Severide (played by Taylor Kinney) is accused of stealing one of the plane parts. Severide says he doesn't have it, but the officer from the FAA Office of Accident Investigation and Prevention doesn't believe him. It's later revealed that one of the students took the plane part. Severide was able to convince the FAA officer that he took the plane part accidentally, thinking it was one of his firefighting tools.
Violet and Hawkins reveal their love for each other. This comes after Violet shares her concern about a co-worker trying to take her job (Emma). Hawkins can't do anything about that, but he does know that he's in love with Violet and wants to be with her. (Here's who plays Violet on Chicago Fire.)
At the end of the episode, Stella tells Severide where she wants to hold the wedding ceremony. She chooses a spot close to the river where he almost drowned. Since this was the place Stella almost lost Severide forever, she wants to remember how lucky they are to have each other by getting married there.
"Right over there, that is where I almost lost you," says Stella. "I stood watching that boat in the water, waiting for you to come up for air, and I'll never forget that feeling. Just thinking of a life without you, it felt like no life at all. And I never want to feel that way again."
When does the 'Chicago Fire' season 10 finale air?
The Chicago Fire Season 10 finale airs Wednesday, May 25. TV Line reports Matt Casey will return for the finale. He promised to be the best man at the wedding. However, Stella and Severide's ceremony will reportedly not go as planned. We don't know what's going to happen, but this sounds like trouble.
Will someone from Stella or Severide's past return? Hopefully, the change of plans doesn't mean that Stella and Severide aren't getting married. We've been waiting a long time for these two to get their relationship on track. Our fingers are crossed.
What to expect during the next 'Chicago Fire' episode
There are still a few more episodes left for Chicago Fire Season 10. The next episode, Chicago Fire Season 10 Episode 20, is set to air May 11. According to the episode summary, Emma and Violet's work relationship will continue toward a downward spiral. Emma is attempting to get Violet's job, so be prepared for some major drama.
Also, Stella will face some issues when it comes to leading her team. She's likely stressed out with wedding planning. (Read more about the big step Stella and Severide took.) Stella also worries about Severide's safety, so this might be distracting her from her work. In the last few episodes, we've seen how tense she gets whenever Severide is in danger. She's afraid of losing him, especially right before they have a chance to exchange vows.
RELATED: 'Chicago Fire' Star Talks About His Dismissal: 'It Broke Me'
Follow Sheiresa Ngo on Twitter.