Here's When You Can Expect to See Elliot Stabler in 'Law & Order: Organized Crime'
Most Law & Order fans probably know by now that Elliot Stabler (Christopher Meloni) will be back in his own spinoff. It's called Law & Order: Organized Crime and it will debut sooner than fans might realize. Read on to learn more about the series and when you can expect to see it on your television screens.
Elliot Stabler gets his own 'Law & Order' spinoff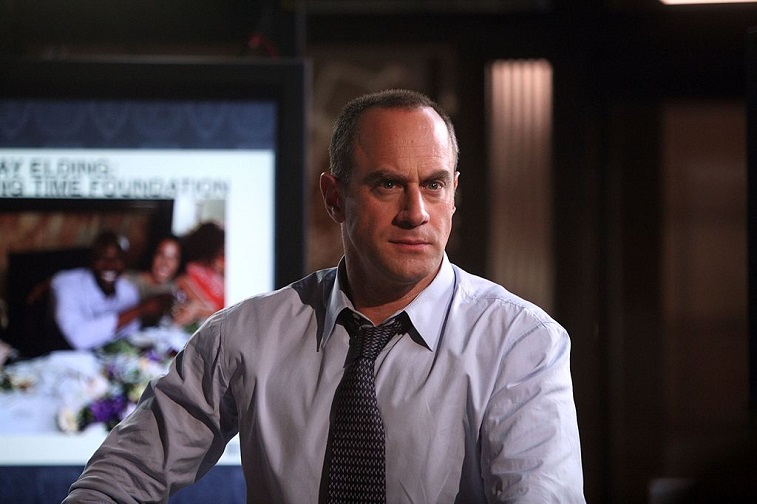 Fans of Law & Order can't wait for this unique spinoff with Elliot Stabler as the lead. Viewers last saw Stabler at the end of season 12 after a difficult case. He never returns again to say goodbye to his longtime partner, Olivia Benson (Mariska Hargitay) and there's a lot that's left unsaid.
Stabler will be back after being gone for a number of years. Deadline reports that the new Dick Wolf drama series has a 13-episode order with NBC. Fans are excited to see Elliot Stabler again and learn how his life has gone since he was last seen.
What's the new series about?
According to Entertainment Tonight, the new series follows Elliot Stabler's return to the police department after suffering a loss of some kind. Stabler will lead New York's Organized Crime Unit. Things have changed since Stabler worked on the force and he will have to navigate the NYPD in this new climate.
Here's NBC's official description: "Christopher Meloni, reprising his role as Elliot Stabler, returns to the NYPD to battle organized crime after a devastating personal loss. However, the city and police department have changed dramatically in the decade he's been away, and he must adapt to a criminal justice system in the midst of its own moment of reckoning. Stabler will aim to find absolution and rebuild his life while leading an elite new task force that is taking apart the city's most powerful crime syndicates one by one."
Here's when you can expect to see Elliot Stabler in 'Law & Order: Organized Crime'
Law & Order: Organized Crime will premiere sooner than fans might expect. It will finally air in the fall of this year on Thursdays at 10 p.m. E.S.T. It will directly follow Law & Order: SVU, which will air on Thursdays at 9 p.m. E.S.T. The new spinoff will be released on NBC and is executive produced by Dick Wolf, Matt Olmstead, Arthur Forney, and Peter Jankowski.
Fans are more than excited to see Elliot Stabler's return to television
It's been a long time coming, and Stabler will finally return to the Law & Order world. Fans took to Reddit to discuss the new information about this exciting spinoff just around the corner.
Since it's been revealed that Stabler will suffer some type of loss, one fan thinks it could be that Stabler's son "dies" somehow and it's connected to organized crime. "I'm thinking his son dies because of some connection to organized crime," a Reddit user wrote.
One fan thinks Stabler may take on the mob. "So we're gonna see Elliot battling the mob? That sounds so cool," a fan said.
Another viewer isn't convinced that Stabler will be back in this new series as soon as this fall. "Fall of 2020? Yeah, right. 🤣 Are people still laboring under the delusion that television is coming back this fall?" a Reddit user questioned.
Fans will hopefully get all their answers about the new series when Law & Order: Organized Crime premieres this fall.