Here's Where to Watch 'Futurama' in 2020
"Good news everyone!" Though some still hold out slim hope for another Futurama revival, who doesn't love to revisit the familiar adventures of the Planet Express crew? 
Though creator Matt Groening's The Simpsons offers a nearly endless supply of episodes, and his new show, Disenchantment is alive and currently producing episodes, nearly every Futurama episode has something special about it.
Fans keep coming back for the intelligent, yet satirical sci-fi and storytelling that offers emotion and character development while still being hilarious.
Since the series finale aired in 2013, many fans have transitioned to more digital means of watching their favorite shows and have been missing their regular dose of hijinks in the 31st century. Never fear though, we have the latest on where you can watch "Futurama" in 2020 below.
'Futurama' on Syfy
Syfy currently has syndication rights for Futurama, so you could catch it on their regular TV programming, or stream it on-demand in HD through their website if you have a cable subscription that offers Syfy.
Futurama has a long, confusing history of its relationship with networks, however, so Syfy currently only has season five available to stream on their website.  It should be noted that season five is the highest-rated of the show and a widely accepted fan-favorite.
Though there's only one season on Syfy, it's probably the right season.
Amazon Prime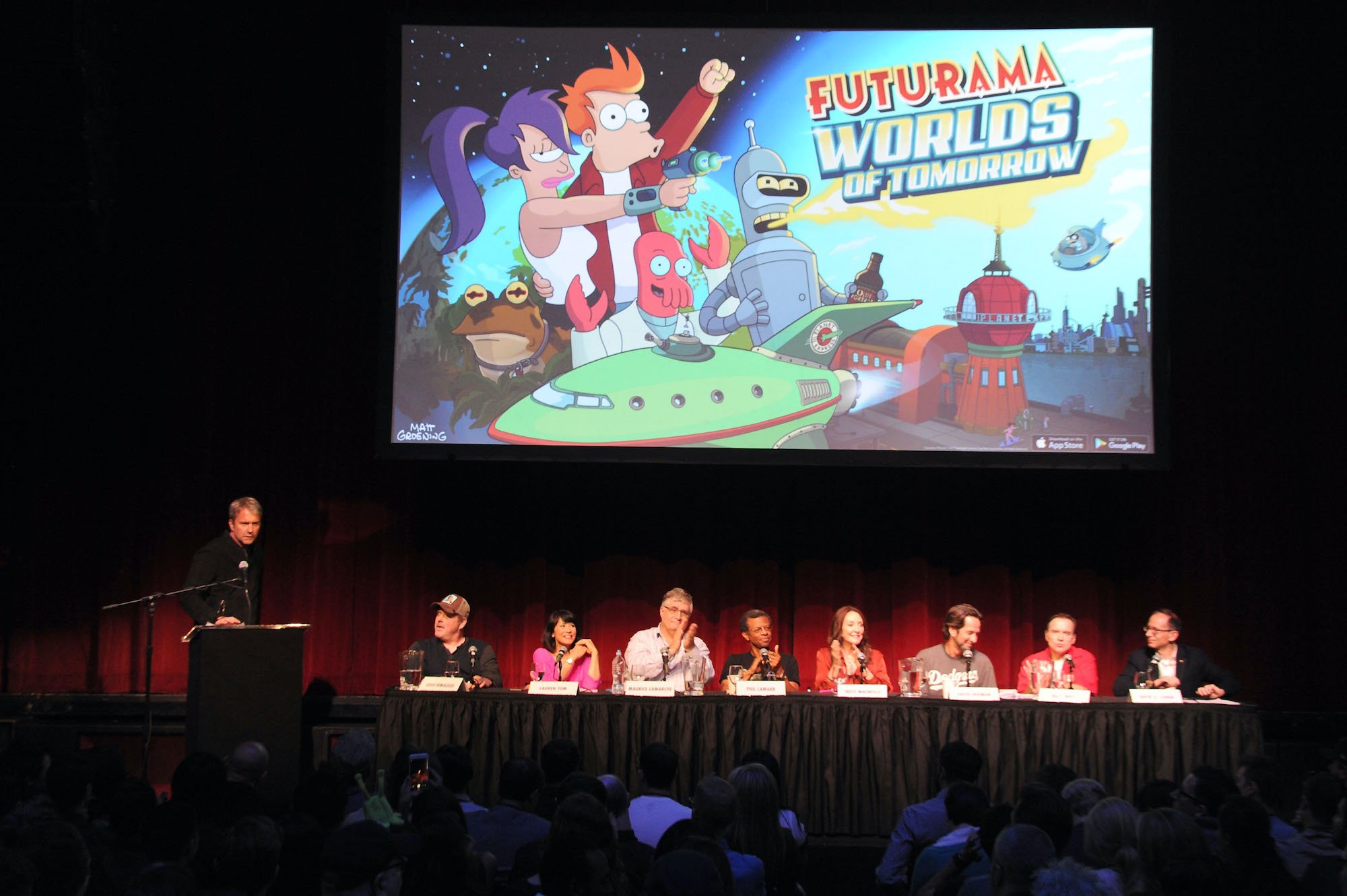 For those that have ditched their cable subscription, there are other ways to catch up with the Planet Express crew. Though not included free with Prime, all 140 episodes of Futurama are available to purchase individually or by entire season on Amazon Prime Video.
Though that's a lot of content to purchase, you keep them forever in your video library on Amazon, and picking and choosing your favorite eras by season is definitely a plus of Amazon.  If you're a frequent user of Amazon Prime, adding Futurama to your library may be a great way to relive all the adventures of Fry, Bender, Leela, and the rest of the crew.
It's doubtful Amazon is going away in the near future, so having episodes in your amazon library probably will be more secure of an investment than those ten year old scratched DVDs.
'Futurama' on Hulu
Hulu is the mother lode for Futurama fans, with free access to subscribers to all 7 seasons and 140 episodes of the series. Though Hulu videos are accessible to subscribers only, it also offers a free month trial to new users.  Hulu's monthly subscription even after the trial is just a little more per month than a single episode would be through Amazon Prime Video and much cheaper than a DVD set for a single season would be, let alone the whole series. 
Many Futurama fans may find that the convenience of all the show in one place more than makes up for Hulu's cost, but at the very least that free month is a great time to spend some time watching the exploits of Professor Farnsworth's rag-tag band of intergalactic delivery people.
With constant speculation and rumors about a Futurama revival disappointing us for now at least, we do still have plenty of places to check out the awesome episodes that already exist.
Hopefully one of these options works well for your viewing convenience. Fry, Leela, Bender, and the whole crew of Planet Express portray a wonderful sci-fi world with real emotional kicks and cleverly crafted storylines.  Now, knowing where you can watch all your favorites, you can spend all the time you want in the world of the 31st century.