Here's Why Actress Bresha Webb's Career Is On Fire!
Bresha Webb is one of the hottest actresses in Hollywood right now. The Baltimore native can sing, act, dance and write.
Bresha Webb is everywhere and fans can't get enough. The actress is loved for her impersonations of stars like Mary J. Blige and Tameka "Tiny" Harris, whom she famously transformed into on her popular YouTube videos.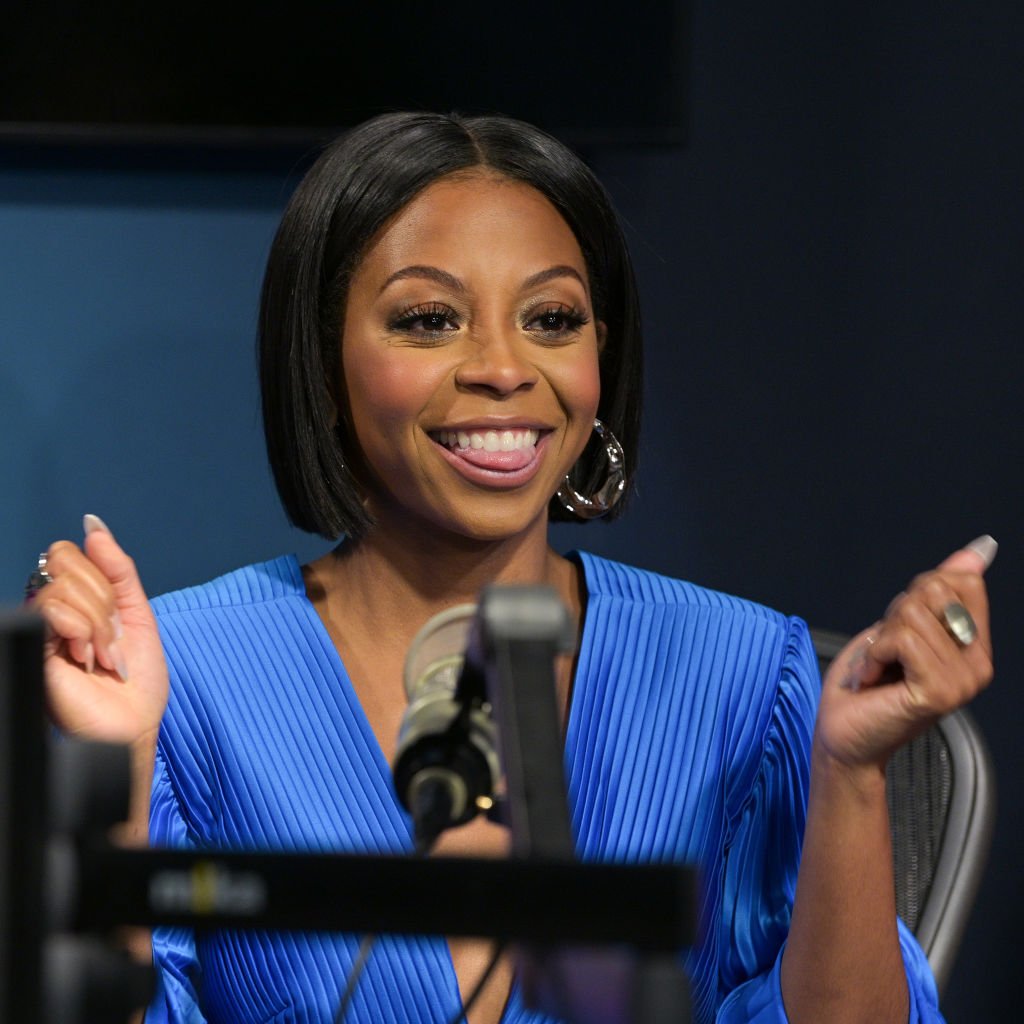 She's since become one of the most in-demand stars in comedy. She's carved out a lane of her own and refuses to compete with anyone else. Her method is working for her as her year is already slated to be an eventful one. 
She has Marlon Wayans and Jamie Foxx as her supporters 
Webb caught the eye of Foxx after he visited the set of her TV One sitcom Love That Girl. He was immediately drawn to her talent. Webb spoke of their first meeting to Black Enterprise in 2016.
"Jamie Foxx has been a great mentor to me. I met him while I was doing Love that Girl because it was created by Bentley Kyle Evans who was one of the creators of The Jamie Foxx Show," she explained. "Jamie came to set and he put me on this comedy show on Fox and helped me really get into the mainstream comedy world.
She grew up as a huge fan of Foxx's for his wide range of skills in entertainment and her goal was to follow his model. Luckily, he took her under his wing and she's learned hands-on as his protegee. Foxx allowed Webb to use his home to shoot her 2019 music video spoof, Think From Your Heart, and has also supported Webb's one-woman show.
Wayans was also an instant fan of Webb. As a comedian, he noticed her knack for comedy early on in her career and has helped as much as he can to assist in her rise. She starred with him on his NBC sitcom, Marlon, for two seasons. She was also cast in his popular Netflix film, Sextuplets. Prior to her roles starring alongside Wayans, she toured with him as an opening act in his comedy shows. She spoke to Stylecaster in 2019 about how she and Wayans working relationship started.
"Marlon asked me to open up for him in New York when I was working on 'The Last O.G.' and to come down to the Comedy Cellar," she said. "I opened up for him, and he was like, 'Okay, now that I've got you here, I want you to play my wife.' Webb declined the role as his wife but took on the part of his nemesis on the show. 
She has several projects slated for release this year
Webb is booked and busy and happy about it. She ended 2019 with a bang by starring opposite Kelly Rowland in the Lifetime original holiday film, Merry Liddle Christmas. Her 2020 started off just as huge with a dramatic role in Tyler Perry's first Netflix release, A Fall From Grace.
Webb was honored to work with acting legends Cicely Tyson, Phylicia Rashad, and Crystal Fox. When speaking with The Breakfast Club in promotion of the film, she spoke of being a sponge and soaking up all of the lessons the veteran actresses shared during filming. Webb had to show up prepared for the part. She revealed that the movie was filmed in just five days, something she'd never done before. 
In addition to A Fall From Grace, Webb has a pretty packed year ahead of her. She has an animated show premiering on FOX with Lisa Kudrow called House Trained. Webb is also returning to Netflix in the Kenya Barris project Black Excellence, as well as more appearances on TNT's The Last O.G. But what she's most excited for is a pilot she filmed for the Starz network called Run the World – a take on Sex and the City but starring an all-black cast.
She's a triple threat 
There's a reason Jamie Foxx is such a champion for Webb —- she's multitalented just as he is. Webb is a graduate of the prestigious Baltimore School for the Arts, the same high school that Tupac Shakur and Jada Pinkett-Smith attended. While in high school, Webb took classes in theater, music, and dance. She starred in several plays where she showcased her myriad of talent. Webb told Essence Magazine in 2015:
"I went to Baltimore School of the Arts, which is known for discovering Tupac and Jada Pinkett-Smith. I was encouraged to go to school in L.A, so I went to the California Institute of the Arts."

Essence Magazine
She jumped headfirst into Hollywood in 2007 when she moved to the West Coast. She got landed guest spots on shows like ER before a recurring role on Love That Girl in 2010. She's since worked with Kevin Hart in Night School and has showcased her improv skills on a variety show.