Here's Why Adam Sandler's 'Uncut Gems' is a Hit With Fans
Now here's a phrase you don't hear very often: critics and fans love the new Adam Sandler movie. Usually, with Sandler, one group loves him and the other doesn't. Audiences will cheer his silly comedies while critics hold their noses. On the other hand, critics often praise Sandler's more serious efforts while audiences are left scratching their heads. His latest movie, Uncut Gems, seems to be pleasing critics and audiences alike — if they don't have anxiety attacks.
What is 'Uncut Gems' about? 
Uncut Gems went to wide release on December 25, but it is a Christmas movie by date only. Christmas movies are typically cozy and relaxing – adjectives that most people would not use to describe Uncut Gems.
Sandler plays a New York City jeweler who makes a series of high-stakes bets that could lead to a much-needed windfall. The problem is, Sandler's character Howard is a compulsive gambler with an unlucky streak. He'll place a big bet, lose badly, then place another big bet trying to cover his losses from the prior bet.
Eventually, Howard digs himself a deeper and deeper hole while the number of people he owes money to multiplies. In his world, dodging creditors is particularly dangerous.
The movie was directed by Benny and Josh Safdie, independent filmmakers who made waves with their last movie, Good Time. That movie starred Robert Pattinson as a man trying to get his younger brother out of jail after a bank robbery goes awry. Like Uncut Gems, Good Time made its mark by creating escalating scenes of great tension to keep viewers on edge.
What do viewers think of 'Uncut Gems?'
Critics have highly praised Uncut Gems, which has a 92  percent on Rotten Tomatoes. The critical consensus reads: "Uncut Gems reaffirms the Safdies as masters of anxiety-inducing cinema — and proves Adam Sandler remains a formidable dramatic actor when given the right material."
Richard Roeper of the Chicago Sun-Times writes: "Adam Sandler does award-worthy work as a jeweler addicted to the gambling rush." Ed Symkus of USA Today writes: "It all ends up to be a film in which both Sandler and the Safdies are pulling out all the stops, and it works."
The audience score is a less positive 54 percent, suggesting some people loved it, and others didn't know what to make of it. But those who did love it were enthusiastic. Users marked as "super reviewers" gave the movie high marks, with one writing, "It's a dizzying, chaotic, blurry ride of a film, but it's worth navigating through the messiness for Sandler's impressive and charismatic performance."
Funny Sandler vs. Serious Sandler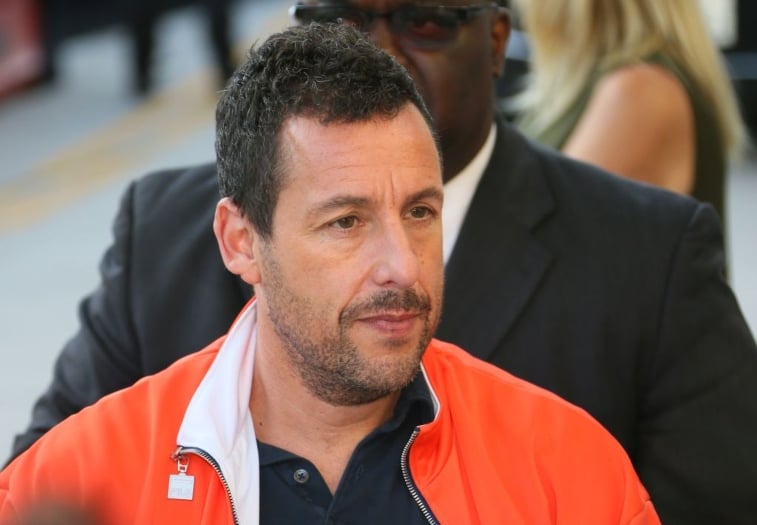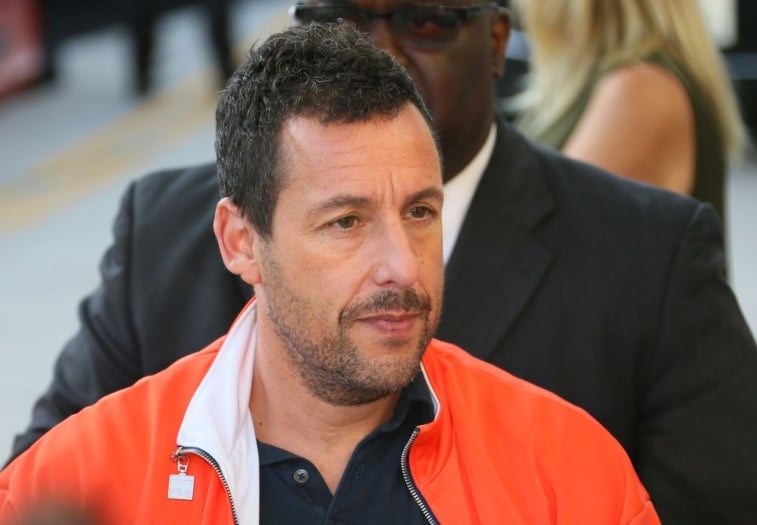 Over the years, the general consensus has been that there are two Adam Sanders in the movies. One is the former SNL star who turned juvenile comedy into his brand, with movies such as Billy Madison, Happy Gilmore, Big Daddy, and Grown-Ups. Critics usually sneer at these, while Sandler's fans smile from ear to ear.
Then, there's the "Take Me Seriously" Sandler who tries to prove he has dramatic chops. This started with Paul Thomas Anderson's Punch-Drunk Love. Not every one of these was successful — not many people talk about Spanglish or The Cobbler — but when a dramatic Sandler movie scores, it shows there's more to him than brash gross-out comedy.
Whatever one thinks of Sandler, he knows his audience. The comedies are what made his name and what pay the bills. Take note of his Netflix comedy Murder Mystery, which the streamer just listed as its most-watched movie of the year.
Now Sandler has threatened to make the worst movie of his career if he doesn't get an Oscar nomination. Honestly, neither of those things is particularly likely, but the buzz on Uncut Gems proves he has more chops than he gives himself credit for.