Here's Why Fans Are Divided on Taika Waititi Directing a 'Star Wars' Film
The cinematic niche Taika Waititi carved for himself over the last year is more than a little astounding, and it's a vision easily applicable to various genres. As wide as it is going from Thor: Ragnarok to Jojo Rabbit, the Waititi movie style is evident in both, all with quirky touches.
As diverse and malleable as his directorial style is, no one would have thought he could apply it to a Star Wars movie. And yet news has arrived he's been picked to direct something in the Star Wars wheelhouse.
Whether this means something for Disney+ or directly for theaters, it's still up in the air. Of course, his association with The Mandalorian likely made all the difference. At this point, Star Wars needs unique, new visions while still keeping one foot in nostalgia.
Not all fans are pleased with the idea of a Waititi 'Star Wars' film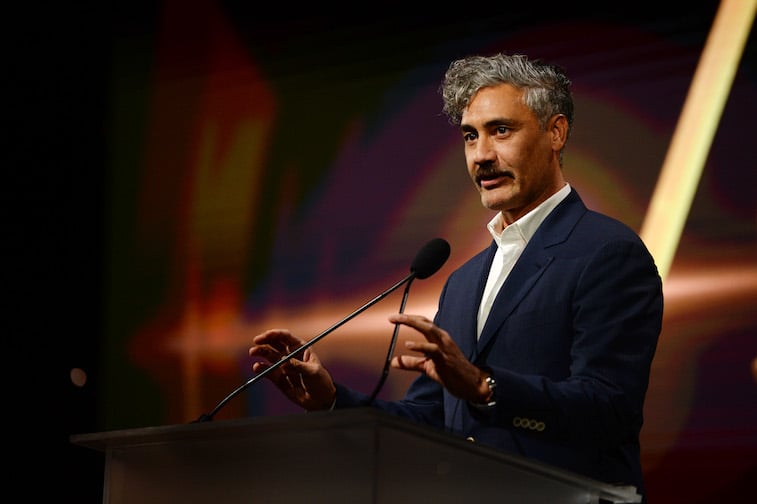 Reddit, as usual, has become the digital barometer on fan opinion about things related to franchise films. There isn't any dearth of opinion about the announcement of Waititi apparently joining the Star Wars fray either.
One of the biggest beefs with the fanbase is that Waititi is mostly known for comedy, something Star Wars doesn't always do in abundance. On the other hand, there's really more comedy in the films than people remember.
In the memories of fans, they think of the overarching plot as one of the most dramatic in film history. Go back and watch some of the scenes from the original trilogy and one becomes reminded of the hilarious interplay among Han, Leia, and Luke.
Waititi is adept at creating similar types of dialogue as seen in his recent Jojo Rabbit. As an actor, he can do the same as seen with him drolly voicing IG-11 in The Mandalorian.
Should there be a comedic 'Star Wars' movie?
An argument can be made that comedy is starting to work well in unexpected genres like sci-fi and superhero movies. Waititi has played a big part in forming this based on his branded wacky comedy brought to Ragnarok. Although similar paths have been crossed through movies like the Deadpool franchise.
It's been a proven workable formula, including Waititi's comedic style somehow blending perfectly with the Thor character. Now there's a good chance he can bring this aesthetic to a Star Wars movie, something the franchise could do well.
Who wouldn't want to see a new story in the galaxy far, far away with a more lightweight plot than the usual grim-faced stories of fighting back against evil? There could be hundreds of stories to tell there, ranging from inept Stormtroopers to perhaps exploring more droids or outlandish alien creatures.
Not all Reddit replies, though, were on board with Waititi moving into the Star Wars universe. There's apparently some worry about becoming too silly to a point where it looks like a parody rather than real canon.
Should he direct an IG-11 movie or show?
Imagine Waititi being able to return as IG-11 (maybe in a prequel, or rebuilt) and be able to direct it himself. A lot of people found IG-11 one of the best characters in The Mandalorian, making his sacrificial self-destruction in the final episode of Season One a little unsettling.
His voice work as the droid would be worth hearing again, and there's all possibility the droid will return anyway in Season Two since (spoiler!) no one is really gone, including droids. Also, it would be interesting to see how IG-88 from The Empire Strikes Back relates to IG-11.
Thanks to Waititi's penchant for taking heavy subjects and making them lighter, an IG-11 tale might be the best bet. Unless he wants to just stay behind the camera, which might be impossible if going by his unique role as Hitler in Jojo Rabbit.
He'd have to find a new direction so it doesn't look like a Thor: Ragnarok knock-off. Knowing his style, he'll want to bring some comedic humanity to a human character, unless there's a little bit of human in IG-11 after all.