Here's Why Fans Think Jamie Lynn Spears Threw Shade at Justin Timberlake
Jamie Lynn Spears was once a rising star in the 2000's. Spears was mostly known for starring in the hit show Zoey 101 and also for having a famous older sister. These days, Spears is no longer garnering as much attention as before. However, she recently made headlines for doing something shocking on Instagram. Fans believe …
Jamie Lynn Spears was once a rising star in the 2000's. Spears was mostly known for starring in the hit show Zoey 101 and also for having a famous older sister.
These days, Spears is no longer garnering as much attention as before. However, she recently made headlines for doing something shocking on Instagram. Fans believe that it might be shade directed toward her sister Britney's ex-boyfriend, Justin Timberlake.
Britney Spears and Justin Timberlake used to be a high-profile couple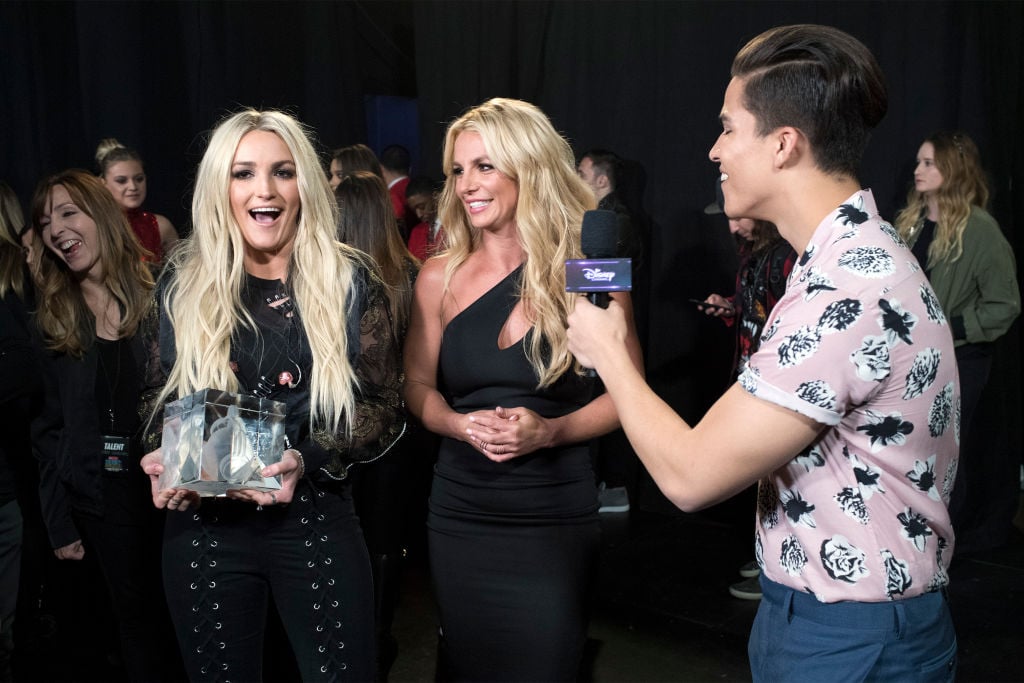 Britney and Timberlake were one of Hollywood's hottest young couples in the late '90s and early 2000s. The two of them met on Mickey Mouse Club and then went on to become some of the biggest stars in the music industry at the time. Spears was successful as a solo artist while Timberlake was a part of the famous boy band *NSYNC.
However, Britney and Timberlake broke up in 2002. Since then, they have shared a bit about their relationship. Timberlake often insinuated that Britney cheated on him. He wrote his hit song "Cry Me A River" after the breakup, and the music video featured Timberlake catching his girlfriend (a Britney-lookalike) in the act.
Britney later shared that Timberlake did tell her that his music video would include her, but she was reportedly blindsided when it was released because he did not tell her what it was actually about.
In any case, the two of them were not friendly with each other after that. In 2011, Timberlake revealed that he had not spoken to Britney in "9 or 10 years."
Jamie Lynn Spears posted a throwback photo featuring the former couple
It's safe to say that the relationship between Britney Spears and Justin Timberlake is still a bit sour.
Britney's younger sister recently posted a throwback photo that included the former couple as well as Natalie Portman. Spears could be seen in the middle while Britney, Timberlake, and Portman sat around her.
"Nothing like childhood memories….," Spears wrote in the caption.
However, while Spears ended up tagging everyone else in the picture, she did not tag Timberlake.
Fans theorize about why Jamie Lynn Spears did not tag Justin Timberlake
This little action caused many fans to go into a frenzy as they tried to figure out why Spears did not tag Timberlake.
"I'm sure it's bc of how he treated Brit," one follower wrote.
"I see what you did, and you're a legend," another person said.
Some fans also pointed out the fact that Spears and Timberlake do not follow each other, which could be a sign that they do not have much of a relationship. Perhaps that is why Spears did not see a point in calling Timberlake's attention to the picture.
"She probably don't wanna bother him so no need to tag him," a fan commented.
Justin Timberlake is currently involved in a scandal
It is also possible that Spears did not want to involve Timberlake in activities on her Instagram account because he already has a lot going on in his life at the moment.
Back in November, photos surfaced of Timberlake holding hands with co-star Alisha Wainwright. Timberlake was quickly accused of cheating on his wife of seven years, Jessica Biel. He ended up apologizing for the incident, saying that he "displayed a strong lapse in judgment" and that he "should have known better."
Despite the fact that Timberlake seems ready to move on from this scandal, fans and media outlets are still not letting it go. It has also been reported that Biel still has trust issues with Timberlake, though it does not look like the couple is divorcing anytime soon.