Here's Why Frank Grillo's New Action Flick Is Like 'Groundhog Day' — And How His Real Son Played a Part
From The Purge film series to the Marvel Cinematic Universe, movie lovers recognize Frank Grillo as an action star with a knack for bringing strong characters to life. Now he has another high-octane film, Boss Level, on the horizon. And this time, his son is on board to co-star.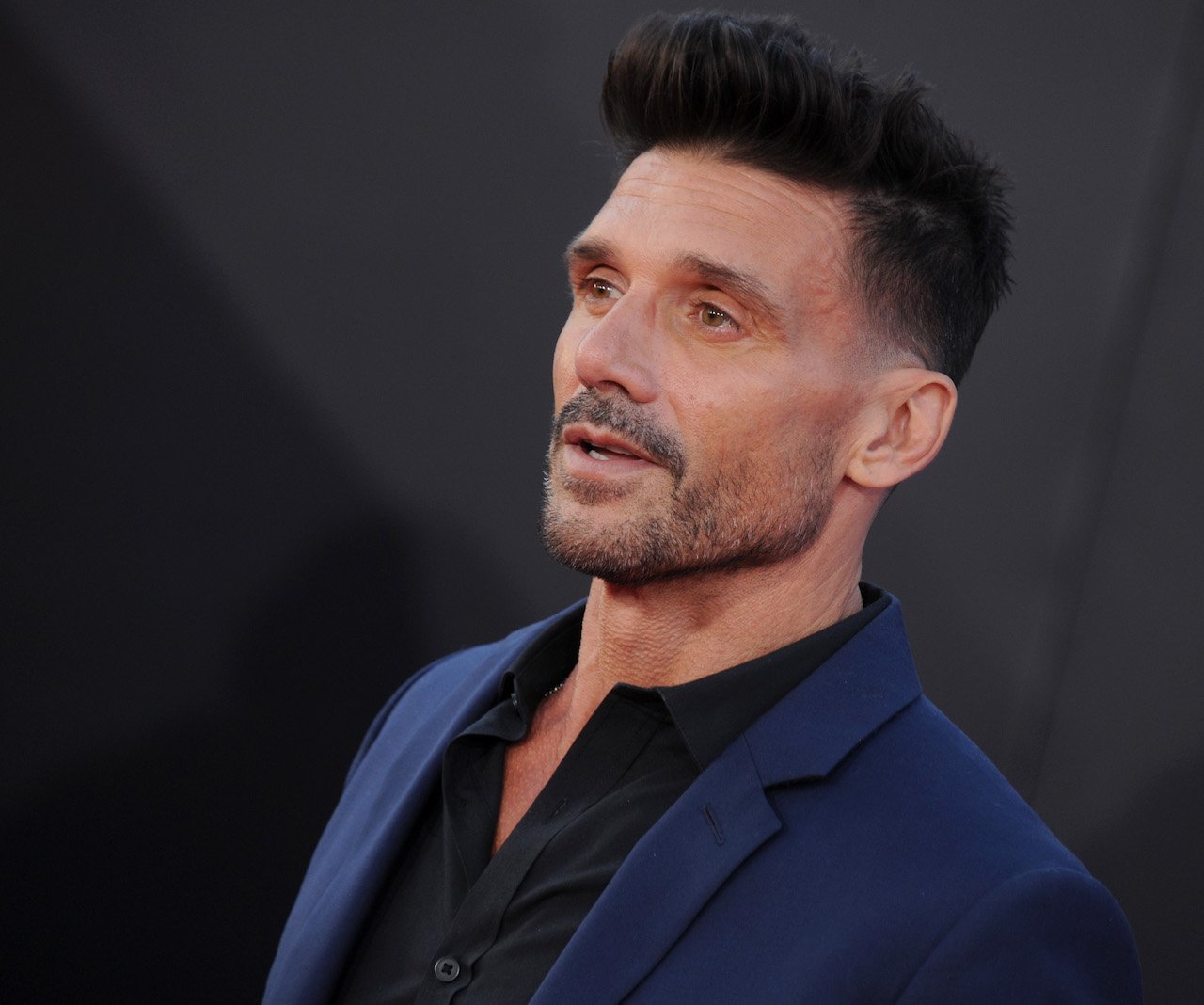 Grillo explained how 'Boss Level' is similar to 'Groundhog Day'
Boss Level, billed as a sci-fi action thriller, takes place in a time loop. The plot revolves around a retired special forces officer, played by Grillo, who dies over and over again. "It's kind of like a Groundhog Day thing," Grillo said in an interview on Good Morning America.
Comparing Boss Level to the 1993 film, Groundhog Day, serves as a handy shorthand for sci-fi buffs. The Bill Murray led comedy remains the quintessential time-loop themed movie. From Edge of Tomorrow to the Happy Death Day franchise to Netflix's Russian Doll series, modern time loop stories are held to the Groundhog Day standard. In other words, Boss Level has some large creative shoes to fill.
RELATED: MCU Co-Stars Samuel L. Jackson and Anthony Mackie Are Teaming Up Again
Grillo's youngest son, twelve-year-old Rio, plays the star's son in Boss Level. According to his dad, the youngest Grillo lad has been making movies with his buddies since he was seven years old. Now, the budding actor has a meaty role opposite his dad and a few other Hollywood heavy hitters.
"He's got a pretty substantial role," the elder Grillo told Good Morning America. "He plays my son, and Naomi Watts' son in the film. And he gets to be killed by Mel Gibson over and over again," continued Grillo. "He killed it. He really did a wonderful job. So, [he wants] to know when his picture will be on IMDb."
The star has a few other projects cooking
Counting Boss Level, Grillo has at least nine forthcoming projects, including The Hitman's Wife's Bodyguard opposite fellow MCU alum Samuel L. Jackson. While on Good Morning America, Grillo took the opportunity to plug another project, his series, Kingdom. The drama originally aired on the Audience Network from 2014 to 2017. Three years after the show ended, Kingdom has found a new life on Netflix, where it is now streaming.
"You know, it's kind of part of the silver lining of [COVID-19], I guess," said Grillo about Kingdom getting picked up by Netflix. He suggested that the streaming giant might have been running out of content in the wake of the pandemic that shut down Hollywood. "People are discovering it as if it's a new show, and it's really, it's taken me by surprise."
Grillo's kids dig his movies
RELATED: Before 'The Invisible Man' Aldis Hodge Got His Big Break Opposite an MCU Star
Before signing off of Good Morning America, Grillo reflected on his stint as Brock Rumlow, an enemy of Captain America in the Marvel Cinematic Universe. The star flashed a package of MCU action figures across the screen before describing his kids' fondness for the film series.
"They love Marvel movies," gushed Grillo. "They've met all of the superheroes. I take them to premieres, and you know, we get a big kick out of it. And it's really for them. I just love being part of the whole Marvel world."
Follow Erika Delgado on Twitter.