Here's Why Jamie Lee Curtis Says Feminists Should 'Love' Laurie Strode Of 'Halloween Kills'
Jamie Lee Curtis' iconic Halloween heroine Laurie Strode is a tough woman. During a recent press conference, Curtis told reporters that the women's movement of today would love the horror movie character. Here's why. 
Jamie Lee Curtis pushed back on criticism that the original 'Halloween' is 'anti-feminist'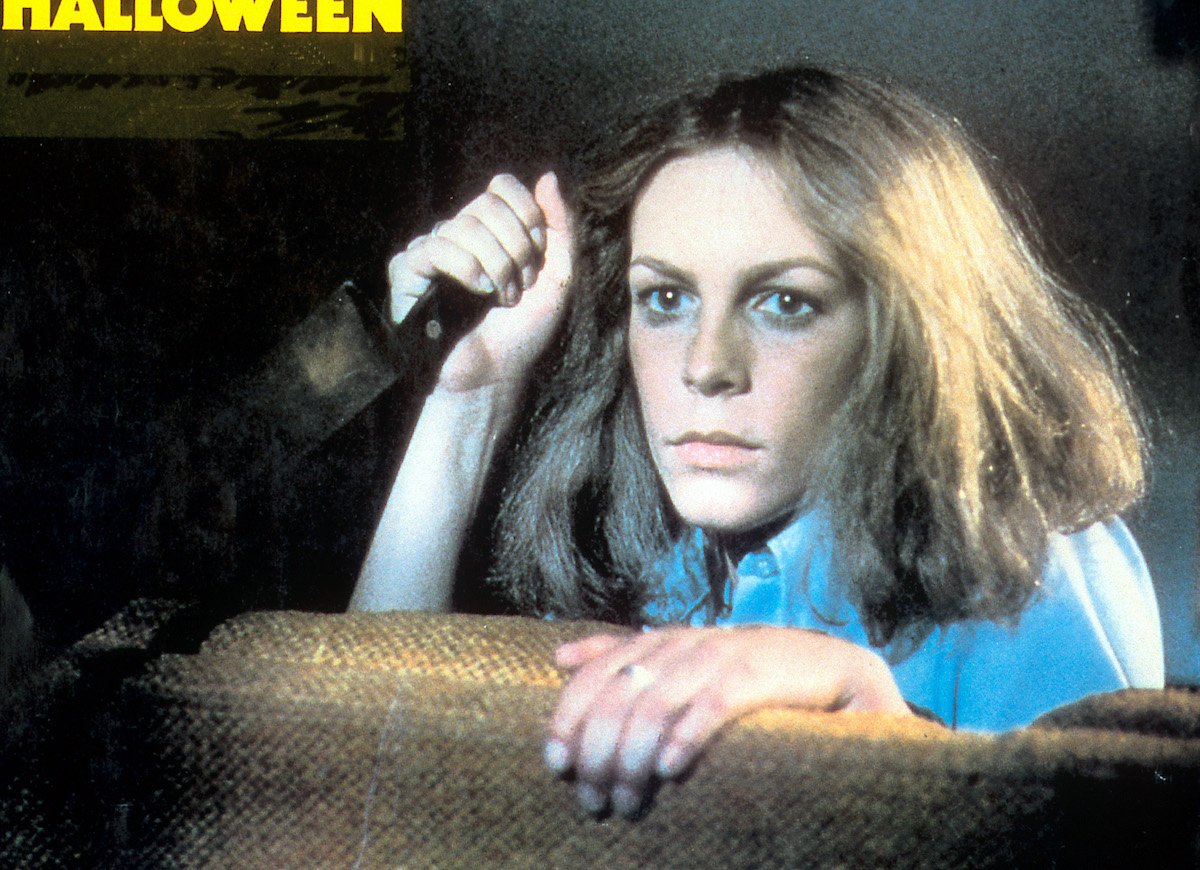 According to Variety, in a September 8, 2021 press conference at the Venice Film Festival, Jamie Lee Curtis spoke about her Lifetime Achievement Award and pushed back on critcisism that the original Halloween was anti-feminist. The veteran actor was preparing for a screening of Halloween Kills, which is not in competition at the festival. 
"Today, the women's movement would love Laurie Strode," Curtis said. Per Variety, Curtis also said that women's "strength, intelligence and ability to shapeshift, and fight back against the adversity that is coming at them and have since the beginning of time" is a central part of the character and the Halloween franchise. 
"The collision between the reality of life, which is harsh and brutal, and the reality of Laurie's life, which is harsh and brutal, happened in a pretty profound way in the 2018 movie and his prescience has continued because we are seeing all over the world collective community rage against the machine, against the system," Curtis told reporters. "The system is broken all over the world and people are rising up all over the world saying the system is broken."
Jamie Lee Curtis said that people 'relate' to Laurie Strode
Whether or not slasher Michael Meyers is a metaphor for "the system" could be debated. But Curtis proclaimed enthusiasm for the fact that she's played the same role as a classic "final girl" over a 43 year span — and that's given her a chance to fully develop the character of Laurie Strode. 
"The beauty of human beings is we change," she said. "We are battered and bruised, and we emerge and we grow – our bones heal, we move forward." Indeed, despite her many crippling showdowns with Michael Meyers, Strode does evolve. And she gets stronger.
People, she said, "relate to Laurie because you are wounded too and you are fighting back against the demons in your life, and that you somehow look at me and Laurie and say, 'I am Laurie.'"
Curtis has played the character in no fewer than four Halloween movies: John Carpenter's original Halloween (1978,) Halloween II (1981,) Halloween H20:20 Years Later (1988,) and Halloween (2018).
Halloween Kills marks Curits' fifth time playing Strode, who started out as a hapless teenage babysitter who digs into Micheal Meyers eyeballs with a hanger and stabs him with his own knife — an act that could arguably be studied as an act of female empowerment in itself. 
'Halloween Kills' hits theaters in October 2021
The eagerly awaited Halloween Kills is set to hit theaters on October 15 2021. Jamie Lee Curtis recently reflected on how much time has actually passed between all the movies in the franchise. Speaking to The Hollywood Reporter, Curtis recalled being on the set. 
"When I saw Kyle Richards and Nancy Stephens [who appear in the original Halloween], I realized the passage of time and how long we've all been a part of this story," Curtis told The Hollywood Reporter. "There was a moment where I ran into both of them early on. And it was very emotional because Kyle Richards was little Lindsey, a little girl I'm babysitting in [the movie]." 
43 years later, Jamie Lee Curtis is no longer babysitting — but she's still the ultimate horror movie survivor.