Here's Why Jennifer Lopez Thinks Her Past Engagements Failed But Alex Rodriguez Will Work Out
The singer reveals why her past engagements failed and why her relationship with Alex Rodriguez is different.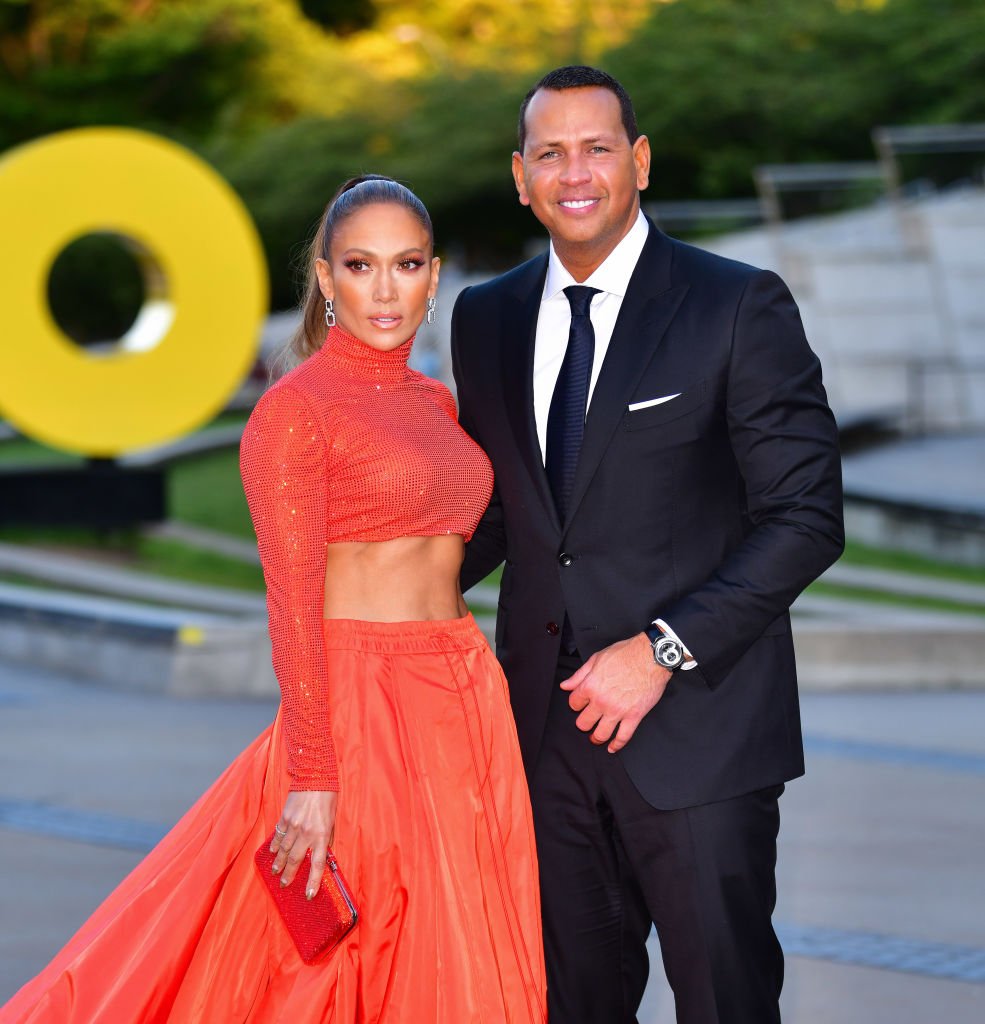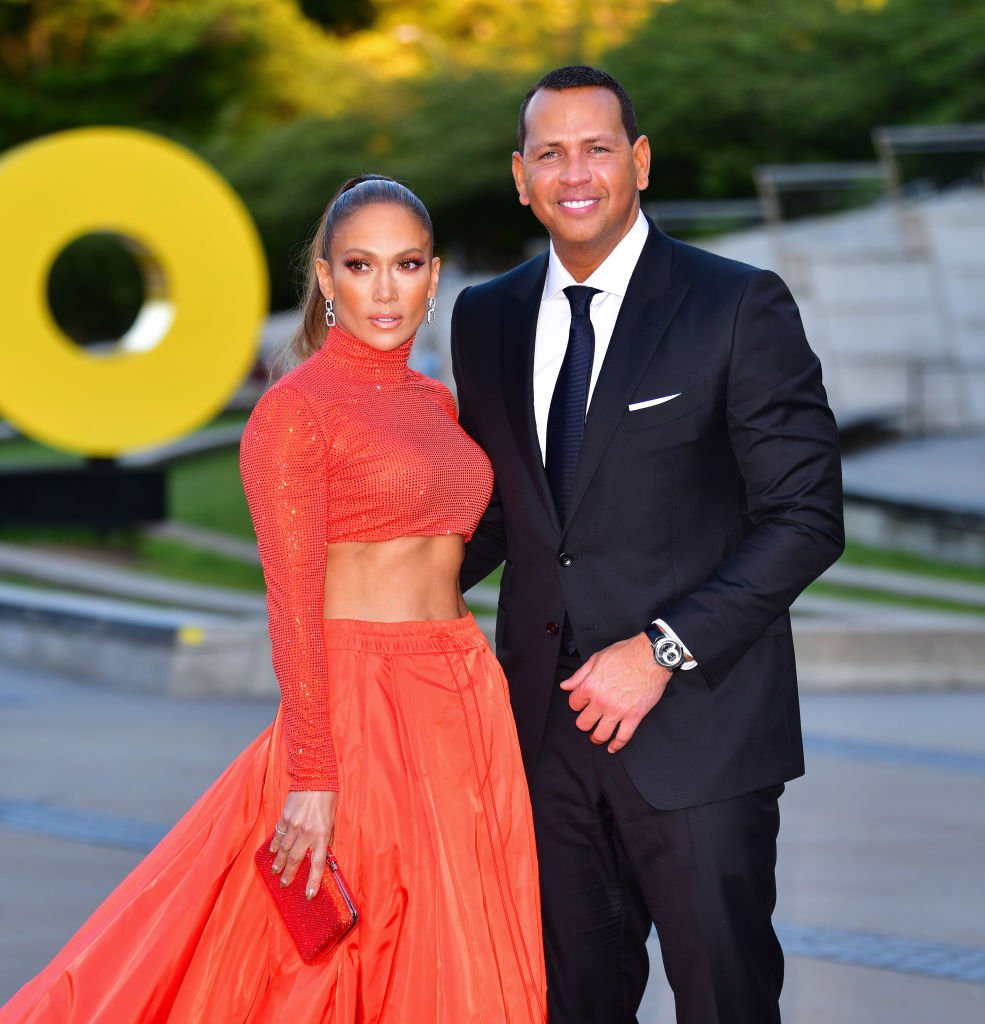 Chances are, you've heard all about Jennifer Lopez and Alex Rodriguez's recent engagement by now. (And if not, where have you been?!) The couple of two years announced their engagement in March with matching Instagram photos of J. Lo's sparkler that were taken during a romantic getaway to the Bahamas.
Once the "Get Right" singer said "yes," she officially became engaged for yet another time. But according to the star herself, she's really in it to win it this time. Here's why Lopez thinks her past engagements failed—and why her latest one will last forever.
It started with Ojani Noa
Remember him? Back in 1997, Lopez got engaged to and eventually married Cuban waiter Ojani Noa. Unfortunately, the relationship crashed and burned within a year, perhaps because the singer wasn't ready. In a mini-documentary for her 2019 It's My Party tour, Lopez said she was "young" and suggested that she said, "I do," prematurely.
But Noa has continued to pop up in her life here and there. Over the years, he's tried to put out a book about their relationship and a sexy video from their honeymoon, but Jenny from the Block isn't letting that happen.

Cris Judd and Jennifer Lopez's relationship included a lightning-quick engagement

Lopez bounced back from Noa with backup dancer Cris Judd. The two reportedly fell head over heels for each other in 2001 after meeting on the set of the "Love Don't Cost a Thing" music video, and tied the knot only a month after getting engaged.
The relationship would last until 2003, with Judd telling Us Weekly in a later interview, "Unfortunately, it just didn't work out." For her part, Lopez again said she wasn't ready for marriage. "I was very young the first two times I tried to get married," she said in a 2019 video. "It seems like in this life, you're always surrounded by people — you're never lonely. But it's very lonely. So you always want somebody with you, somebody. So, I felt like if I got married, I felt like I would always have somebody."

Bennifer came so, so close to making it down the aisle

Lopez and Ben Affleck became engaged in 2002 after meeting on the set of the box office bomb Gigli, with Affleck popping the question with that famous 6.1-carat pink diamond ring.
As J. Lo herself has admitted, their relationship was one of the first to happen amid the "birth of the tabloids," which turned out to be a curse. The media frenzy surrounding the relationship forced the couple to "postpone" their 2003 wedding, but the ceremony was canceled by 2004. "It was just a lot of pressure," Lopez told People.
The same year, Affleck and Jennifer Garner started dating while Lopez moved on to our next guest…

Marc Anthony and J. Lo went from friends to lovers (and back to friends)

Marc Anthony and Lopez reportedly met in 1998 while he was performing on Broadway.  Despite the fact that she was still married to Noa at the time, Anthony apparently told her, "One day you're going to be my wife" — and he meant it.
Once Bennifer ended, Anthony and Lopez, who had remained friends over the years, made it official. Following a six-month courtship, they secretly got married in June 2004 at the "Booty" singer's home. They went on to have two adorable children, twins Max and Emme, in 2008, but their relationship ended just three years later. "I hung in there for seven years," Lopez told W magazine of the marriage. "I knew very quickly that it wasn't the right thing." No hard feelings, though. Anthony even gushed about Lopez's engagement to A. Rod.

Jennifer Lopez and Alex Rodriguez make a perfect pair

Don't be fooled by all the rocks that she's got. It seems almost certain that Lopez has learned a lot from her past relationships and is determined to make her romance with Alex Rodriguez last. She said once said "the right one is when you find somebody who really makes you better" — and that definitely seems to be her man.
They've got so much in common, from their Latino backgrounds to their love for fitness. Their families appear to love one another. And they've invested years into keeping their relationship healthy and fun. If that's not a recipe for a long-lasting relationship, what is?

Perhaps the fifth time's the charm! Fingers crossed.