Here's Why 'RHOA' Stars Nene Leakes And Cynthia Bailey Are Still Feuding in Season 12
Nene Leakes and Cynthia Bailey have been Real Housewives of Atlanta fans' favorite BFFs. They were so tight that at one point, Cynthia jokingly drafted up a friendship contract that she made her bestie sign. Their friendship took a turn for the worse in season 11 after a major fallout between the two, causing Nene to unfollow Cynthia and several other cast members on social media.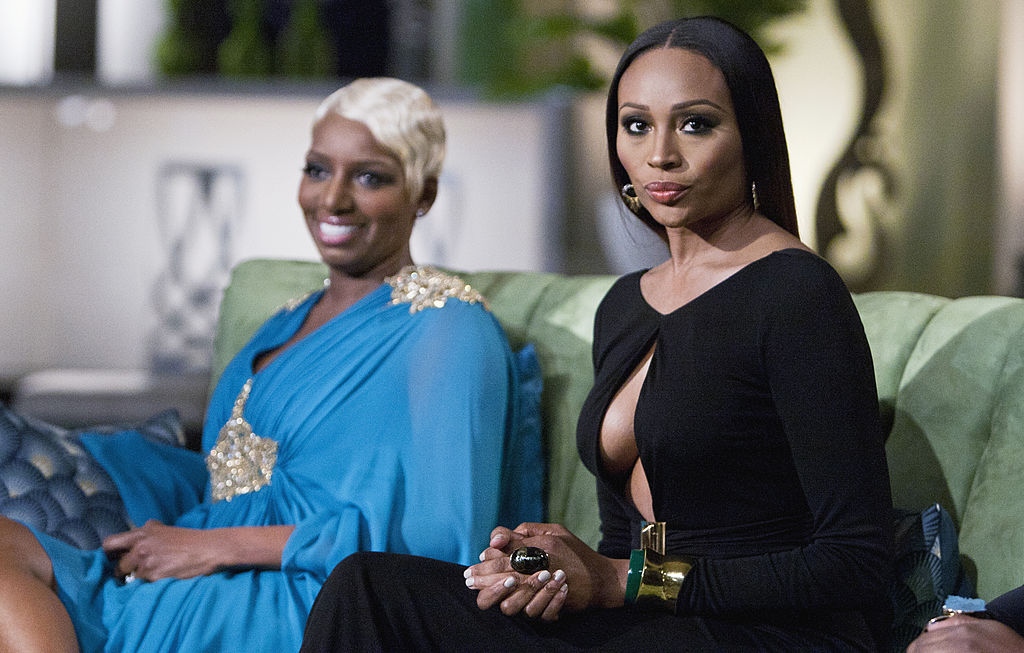 With season 12 approaching, fans are hoping to see the two on a path to rekindling their friendship, but that may not be what fans get. The trailer for the upcoming season shows that the rift between Nene and Cynthia is ongoing. 
'RHOA' season 11 ends with Nene Leakes and Cynthia Bailey friendship on the rocks
Season 11 of RHOA was rough for Nene Leakes. She was dealing with the aftermath of her husband, Gregg Leakes, cancer diagnosis and the strain of being his caretaker put on their 20-year marriage. Thankfully, Nene had friends like Cynthia to count on.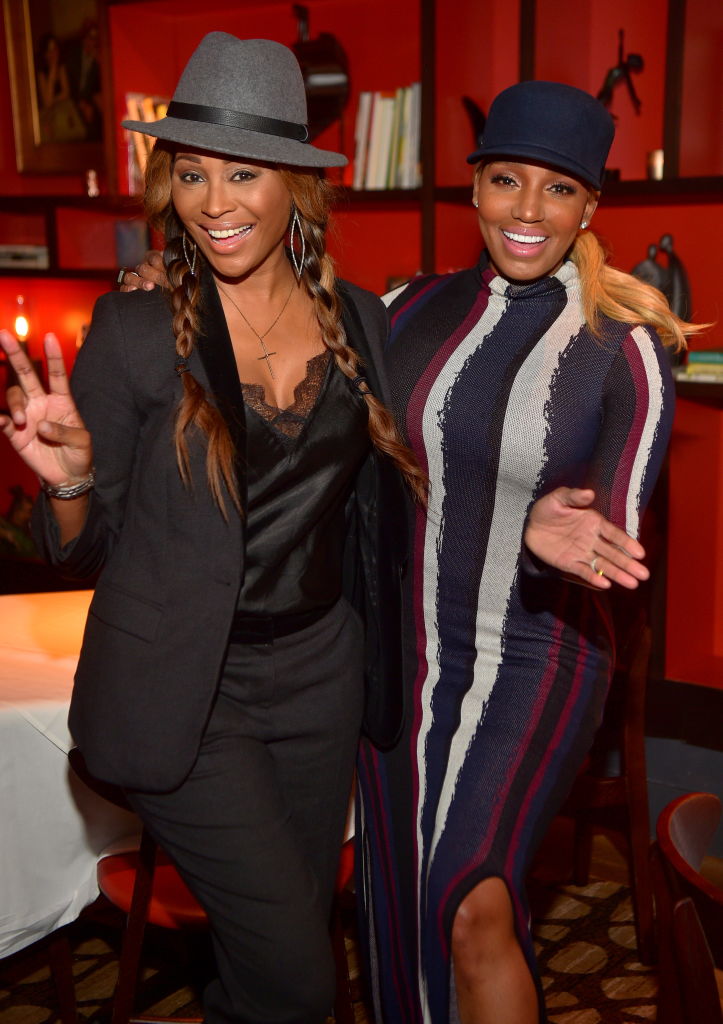 Cynthia was a source of strength for Nene during her many emotional breakdowns throughout the season. She remained at Nene's becking call whenever her bestie needed a listening ear or shoulder to cry on. It was one of the first times that viewers saw a vulnerable side to Nene. Nene consistently gave Cynthia credit for being a constant presence during difficult times.
That all changed when Nene felt that Cynthia backstabbed her at the close of the season. Off-camera, Nene was in an ongoing social media war with RHOA vet, Kenya Moore. Though Kenya was not a cast member on season 11, she and Nene's beef was part of the storyline. When Cynthia invited Kenya to her launch party for a recent endorsement deal without giving Nene a heads up, Nene felt blindsided. 
Making matters worse, a secret audio recording surfaced that implied Cynthia, and co-star Kandi Burruss, plotted to bring Kenya to the event behind Nene's back, which validated Nene's feelings. Nene and Cynthia battled it out at the reunion, leaving the future of their friendship unclear.
Nene Leakes and Cynthia Bailey friendship ends in season 6
Nene and Cynthia's fall out in season 11 was not the first. The two had a major disagreement that led to an almost three-year break in their friendship. Co-stars took sides and it did not appear that their friendship would ever be repaired.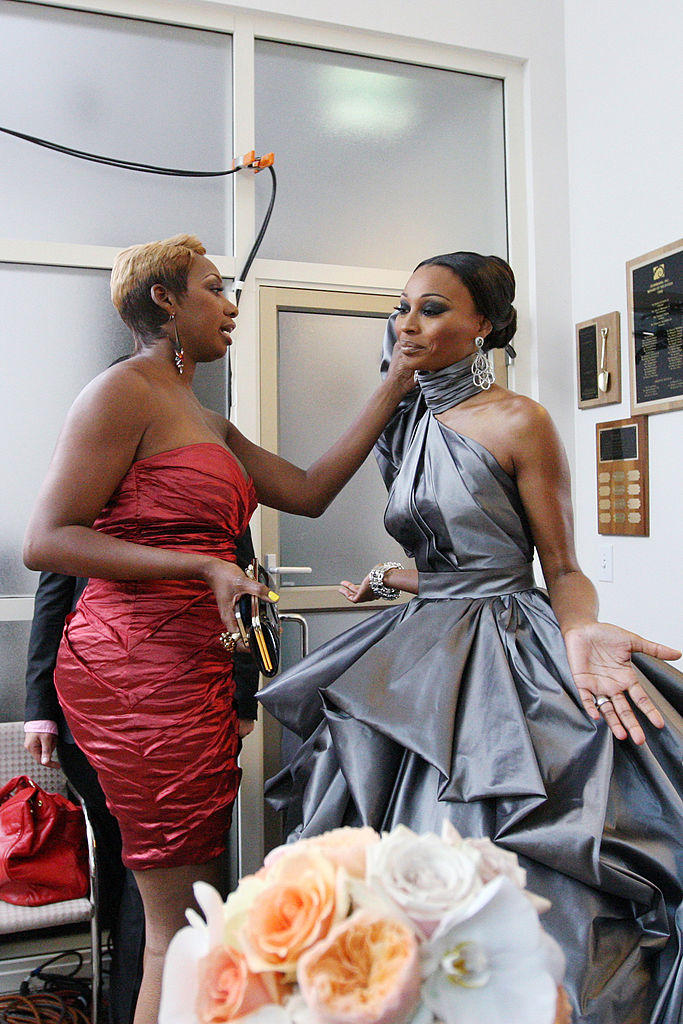 Their close bond was tested after Nene made disparaging remarks about Cynthia's husband, Peter Thomas. During a couple's trip to Mexico, Peter and Gregg got into a heated debate that almost turned physical. Their argument stemmed from a previous incident between Peter and Nene at Kenya's charity event. Gregg felt that Peter stepped out of line when he confronted Nene about her behavior at the event and let him know that he would not tolerate any disrespect from another man towards his wife.
When Nene heard the commotion between her husband and Peter, she interjected and referred to Peter as a "bit*ch," causing a rift between her and Cynthia. Though both couples apologized to each other before the season's end and the friendship between Nene and Cynthia seemed to be back on solid ground, by the reunion, both ladies revealed they were no longer on speaking terms.
Cynthia admitted that although she accepted Nene's apology for verbally attacking Peter, she felt that Nene lacked respect for her overall. Nene claimed that Cynthia's feelings were shocking and that she did not understand why Cynthia felt as such. The two spent the next season blaming one another for the demise of their friendship and agreed it was best for them to go their separate ways for good. They reconciled by season 9.
Why are Nene Leakes and Cynthia Bailey feuding in Season 12
The fallout from season 11 has viewers not knowing where the on-again-off-again friendship between Nene and Cynthia stands. Fans have watched them break up to make up but have always fought for them to sustain their relationship. Nene stood firm in not forgiving Cynthia last season and it appears more drama is on the way.
The trailer for season 12 showed that their relationship remains rocky. A big storyline involves yet another secret audio recording of Cynthia that does not showcase her in the best light. Viewers see Nene confiding in her castmates, warning them that there is another side to Cynthia. In one scene, Kandi tells Cynthia that a recording of her trash-talking Nene is being circulated amongst the group. The trailer also shows a conversation between Nene and Cynthia with both women in tears.
Despite their apparent rift, Nene recently appeared on The Wendy Williams Show and when asked about the status of her relationship with Cynthia stands, Nene responded, "On a scale of 1-10, we are at a 7." Hopefully, the airing of the new season won't have the ladies going backward.