Here's Why Sarah Jessica Parker Calls 'Sex and the City' Tone-Deaf Today
Sex and the City is one of those fan-favorite HBO hits that everyone remembers as one of the best shows on television. If you were to watch the show back today, however, you might see things a bit differently. Sarah Jessica Parker, the actress behind Sex and the City's main character, Carrie Bradshaw, recently had …
Sex and the City is one of those fan-favorite HBO hits that everyone remembers as one of the best shows on television. If you were to watch the show back today, however, you might see things a bit differently.
Sarah Jessica Parker, the actress behind Sex and the City's main character, Carrie Bradshaw, recently had this exact revelation. Even though Parker described her time on the show as an "amazing" experience and "nothing will ever be like it," she does have some judgements upon reflection.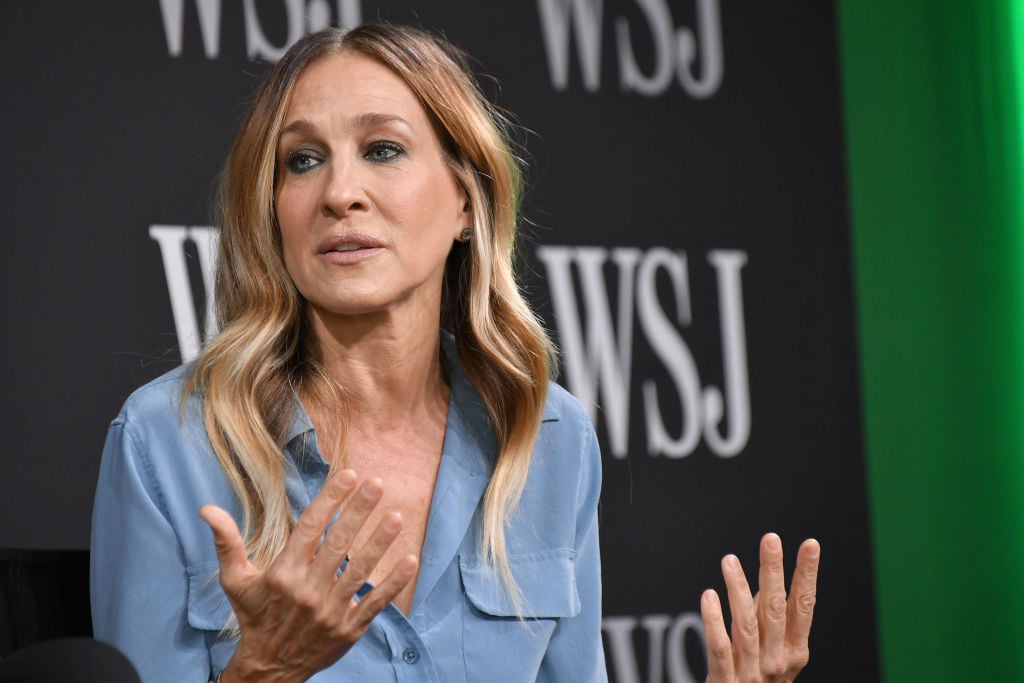 Sex and the City lacks diversity
In an interview at the Deauville Film Festival, Parker explained just how different the show would be if it were filmed today. Her main issue? Having an exclusively all-white cast. 
"You couldn't make Sex and the City today because of the lack of diversity on screen," she explained. "I personally think it would feel bizarre. If you came back and did six episodes, you'd have to acknowledge the city is not hospitable to those same ideas. You'd look like you were generationally removed from reality."
The show failed at its attempt to be diverse
When Sex and the City did try to incorporate more diversity, they did it in the most offensive way possible. During the episode titled "No Ifs, Ands or Butts," (Season 3, Episode 5), Samantha falls for Chivon, a black music executive. As soon as Samantha claimed she "doesn't see color; [she] only sees conquests," we knew the show had missed the mark.
Chivon's sister is portrayed as an "angry black woman" stereotype, who takes issue with her brother dating a white woman. Samantha's response? She tells her she has a "big black ass." Oh, and she's doing so by wearing her version of a "hip-hop outfit."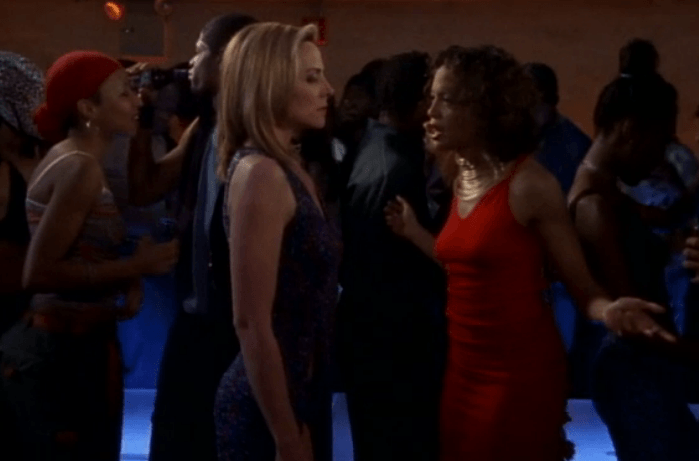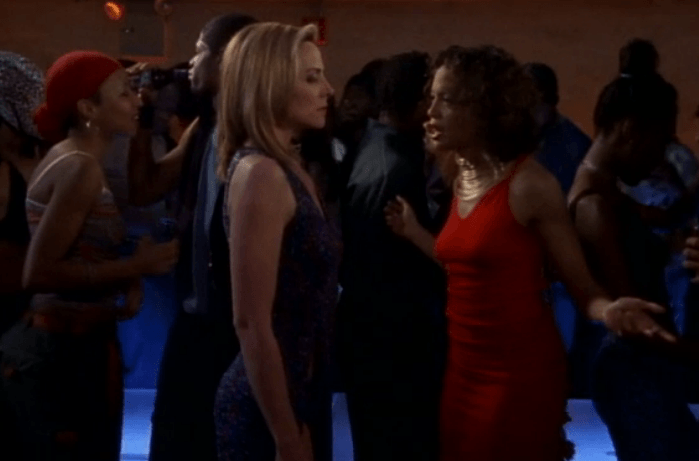 Consent is never addressed
While Parker makes a good point about how Sex and the City seems tone-deaf nowadays, it's not the only issue the show presents. For a show that revolves all around sex and relationships, you'd think the topic of consent would be addressed.
Jennifer Keishin Armstrong, author of Sex and the City and Us, pointed out how the show ignored any of the less-sexy sides of sex. "Amid the four main characters' many encounters with men, very few involve danger, nonconsensual sex or even harassment. Such incidents that do occur are played off as jokes, 'bad sex,' or occasions warranting no more than an eyeroll."
Carrie's views on bisexuality
Do you remember the episode in which Carrie tests out a relationship with a bisexual man ("Boy, Girl, Boy, Girl" — Season 3, Episode 4)? If so, you may also remember cringing at her behavior and comments. As Vulture pointed out, "For a woman who writes a sex column, Carrie Bradshaw has a spectacularly narrow view of sexuality."
Throughout the episode, she has a tough time wrapping her head around bisexuality. She even doubts its entire existence, calling it a "layover on the way to Gaytown." She ends her relationship in the most brutal way possible: abandoning him at a party without even saying goodbye. And she thought Berger's post-it note breakup was bad.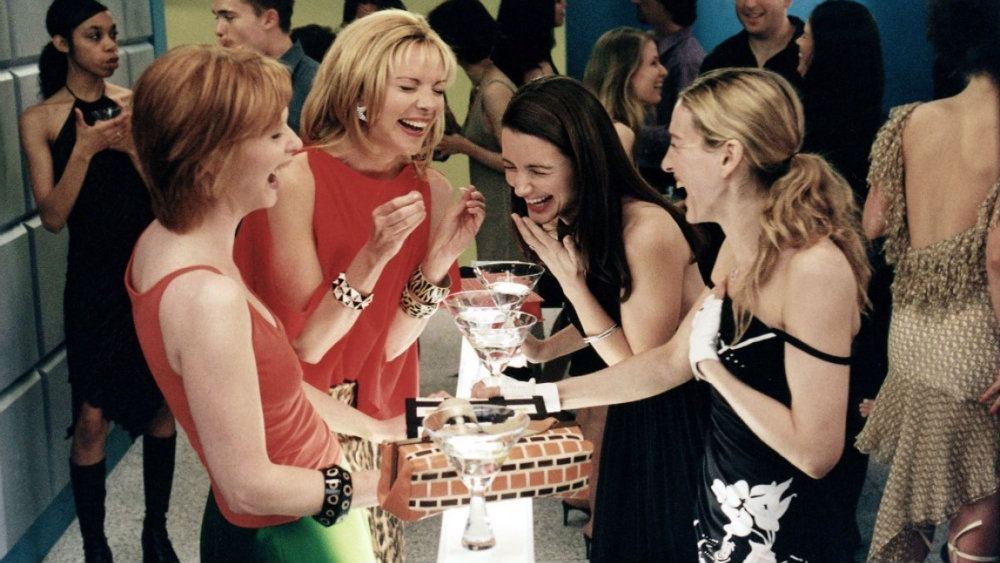 Could a Sex and the City reboot work today?
In an era of TV show reboots, rumors have inevitably circulated about the possibility of bringing Sex and the City back to TV with a whole new cast. A return with the original stars just wouldn't be possible, considering Parker's ongoing feud with Kim Cattrall and Cynthia Nixon's run for governor of New York.
"I don't know that you could do it with a different cast," Parker argued. "I think that's radical and interesting, but you can't pretend it's the same. It would be certainly interesting to see four diverse women experiencing NYC their way. […] It would be interesting and very worthwhile exploring, but it couldn't be the same."