Here's Why So Many Viewers Are Outraged About Gwyneth Paltrow's New Netflix Series, 'The Goop Lab'
Gwyneth Paltrow's lifestyle and wellness brand Goop has always been controversial. So it's no surprise that the upcoming Netflix series based on the brand's product creation, the goop lab with Gwyneth Paltrow, is just as polarizing.
Many of the unconventional brand's products, from jade and quartz eggs meant to be inserted into women's vaginas to questionable supplements aimed at pregnant women and crystals and sprays meant to ward off potential psychological manipulation, have made headlines for their pseudoscientific claims. Medical professionals have repeatedly been called upon to examine Goop's dubious products and debunk their potential health benefits.
WebMD reports that the brand even had to pay over $100,000 after a lawsuit arguing that Goop's claims about its wellness products entailed a degree of false advertising. Critics have also called out Paltrow and the luxury brand for its sky-high prices, which many argue are a form of exploitation. 
Now, many viewers are so concerned about consumers taking Goop's health claims at face value that some are even cancelling their Netflix subscriptions, starting petitions, and hoping to cancel the show completely.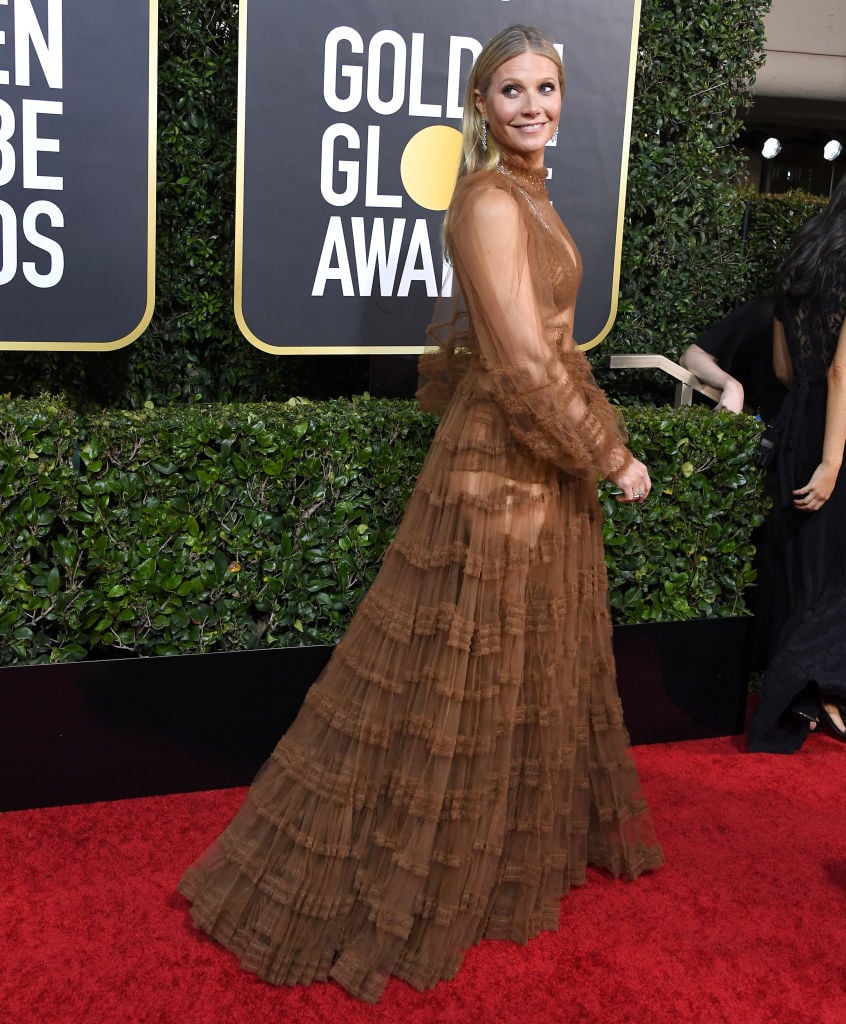 Paltrow's Netflix show premieres on Jan. 24
The Netflix trailer for the goop lab with Gwyneth Paltrow, which premieres on Jan. 24, presents Goop as an adventurous brand with a driven, not-afraid-of-anything team. 
The trailer begins as Paltrow consults a group of sex educators about hosting a series of workshops on the female orgasm. In addition to female sexuality, the series will delve into a range of wellness trends and topics like energy healing, exorcisms, psychedelics, yoga, cold therapy and psychic mediums.
"What we try to do at Goop is explore ideas that might seem out there or too scary," Paltrow's employee declares on the trailer. 
The clips of the show, which involve everything from tantra to diving into ice-cold waters, present the series as zany, quirky, and "out there." In one clip, Paltrow asks her team, "Are you guys ready to go out in the field and make a ruckus?" In another, "She knew something my husband didn't even know," 
It's clear, too, that the Netflix creators aren't trying to shy away from Goop's controversy. Participants and experts describe the treatments and trends in the show as alternatively "dangerous" and "unregulated."
Many viewers consider Paltrow's views 'pseudoscience' and 'anti-science'
Over the years, many medical professionals have come forward to question the methods used by Paltrow's brand, calling the health-related claims unsubstantiated. 
Some have even referred to the products as forms of pseudoscience and as "dangerous," as they could potentially confuse consumers and lead them away from qualified medical professionals into a world of pseudoscience.
Many viewers are worried that Paltrow's Netflix series won't be critical enough of the medical and health products offered by Goop. Some believe the show will even promote ideas that could be harmful to public health. 
"I'm incredibly disappointed that Netflix is giving this pseudoscience bull**** platform. Goop is not scientifically tested. Gwyneth Paltrow is not a health care professional. Her advice is harmful. This is incredibly inappropriate and irresponsible of @netflix," wrote one Twitter user after the trailer dropped.
Others are concerned that viewers will not look into Paltrow's claims themselves or will waste their money on products that haven't been vetted and regulated by medical organizations. "pls read peer-reviewed studies and/or build scientific literacy instead of letting celebrities profit off of fake wellness products and lies!!" one critic argued on Twitter.
Fans have even started cancelling their Netflix subscriptions over Paltrow's upcoming show
In response to Netflix's announcement about the goop lab with Gwyneth Paltrow's premiere, some Netflix subscribers started petitions to cancel the series. Others took to Twitter with hashtags like #CancelNetflix and #SayNoToGoop to persuade viewers to cancel their subscriptions and send Netflix a message about their concerns.
"Considering @netflix's piss poor and dangerous idea to promote pseudoscience that could lead to the death of women the world over, I've decided to cancel my subscription," one Twitter user wrote. "Been a subscriber since 2007."
Another Netflix subscriber said they cancelled their own subscription over what they viewed as the promotion of Goop's products and Paltrow's beliefs. "Ugh… we canceled our subscription over this. GOOP has ppl burning their vaginas and pregnant women taking dangerous supplements," the subscriber wrote.
"We need to do everything we can for this not to happen," another critic agreed. "This is not an educational piece, this is glorified pseudoscience that will perpetuate myths and non-facts into a world that is already suffering from this."