Here's Why the Kardashians Are Ready to Give Tristan Thompson a Second Chance
The is no question that Tristan Thompson messed up big time when he was with Khloé Kardashian.
Not only did he lie and cheat on her multiple times while she was pregnant with their daughter, True, he also committed the ultimate betrayal by allegedly hooking up with Kylie Jenner's former BFF, Jordyn Woods.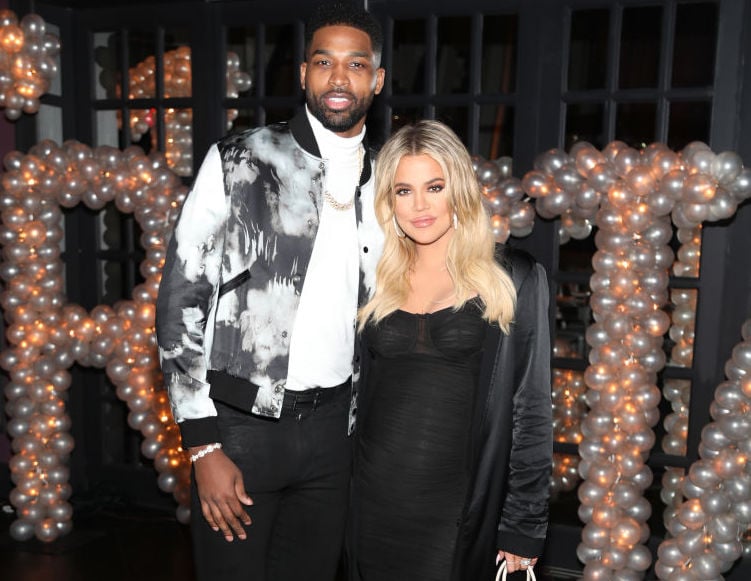 While many people — especially the Kardashian clan — considered Thompson's actions unforgivable, the famous bunch now want to move past the drama and give KoKo's ex-boyfriend a second chance.
The Kardashian's want to end the drama — for True's sake
Throughout Kardashian and Thompson's tumultuous relationship, the reality star's famous family watched from the side as the couple experienced many ups and downs.
While the family — mainly Kris Jenner and sisters Kourtney and Kim Kardashian — tried not to get too involved in the couple's love life, they were fully aware of all of the hardships the NBA player put the Good American founder through during their relationship.
From the ongoing lies to the excessive cheating, the Kardashian clan would eventually find out about everything Thompson was doing behind Khloé's back, which made their dislike for him grow over the years.
Despite not being the biggest fans of him, the family remained civil with Thompson while he was still in a relationship with Kardashian.
That is until he caused their relationship to go up in flames when he was caught getting a little too close to former family friend, Jordyn Woods, while attending a party back in February 2019.
After learning of this, everyone in the Kardashian-Jenner bunch wanted nothing to do with Thompson moving forward.
However, after seeing how much he's been trying to better himself and be a present father to True this past year, the Kardashians have had a change of heart and no longer want to hold grudges against him.
"Kim and the rest of the family want to send occasional olive branches because, as mad as they all were when he hurt Khloe, they all know that Tristan needs to be in True's life," a source recently told HollywoodLife.
Despite all that he's done to Kardashian, the reality stars want Thompson to feel like he's still part of the family and have been making a valiant effort to do so these past few months.
"To help facilitate that they choose to treat him well and support him by inviting him to dinners or watching his games," the source continued. "Kim is all about giving people second chances and, whether or not Khloe and Tristan get back together, she wants to make sure the father of her niece is getting respect from the family, especially if he is trying to be better himself."
Kardashian has been getting on pretty well with Thompson lately
Though the Kardashians have been trying to keep the peace, we're confident they would not have given Thompson a second chance had it not been for the Good American founder.
Following his cheating scandal with Woods, many were convinced Kardashian was done with the father of her child once and for all.
While she made it clear that she would not be getting back together with him, Kardashian still allowed Thompson to remain in her life — especially since she didn't want her daughter to suffer not having her father around.
Though h hurt her, Kardashian has since moved past the drama and has remained on good terms with her ex as they continue to work together to co-parent their almost 2-year-old daughter.
"Khloe and Tristan's relationship is getting better and better as more time has gone on. It's taken a lot of work but they're communicating more and are in a better place," the Hollywood Life insider shares.
Seeing KoKo remain cordial with Thompson these past few months has encouraged the KarJenners to be friendly with him moving forward.
In a sneak peek clip from the all-new season of Keeping Up With the Kardashians, Kim Kardashian West invites her sister's ex-boyfriend to dinner as a way to finally make amends.
"I was leaving The Mercer Hotel and then I get a call on my cell phone from Tristan," she explains to the Good American founder. "He was like, 'Oh my God, I'm right next door … what are you doing?' I was like, 'I'm going to go have dinner with my friends.' So I was like, 'Do you want to come?'"
So as you can see, the Kardashians have found it in themselves to forgive Thompson for all he's done to Khloé over the years.
While they still don't agree with his past actions, it appears that the family is much more cordial toward Thompson than they once were.