'He's All That': Addison Rae 'Nailed' Her First Scene Thanks to Her Co-Stars
Addison Rae is set to appear in Netflix's upcoming gender-swapped remake. He's All That releasing August 2021.
In just two short years, Addison Rae went from an unknown high-schooler with dreams of becoming a journalist to a TikTok influencer, model, and dancer. Now, she's about to headline her first movie. The divisive influencer is set to appear in Netflix's upcoming gender-swapped remake. He's All That.
However, despite being her first high-profile acting work, Rae claims that she nailed her first scene after guidance from her co-stars. 
Addison Rae gets famous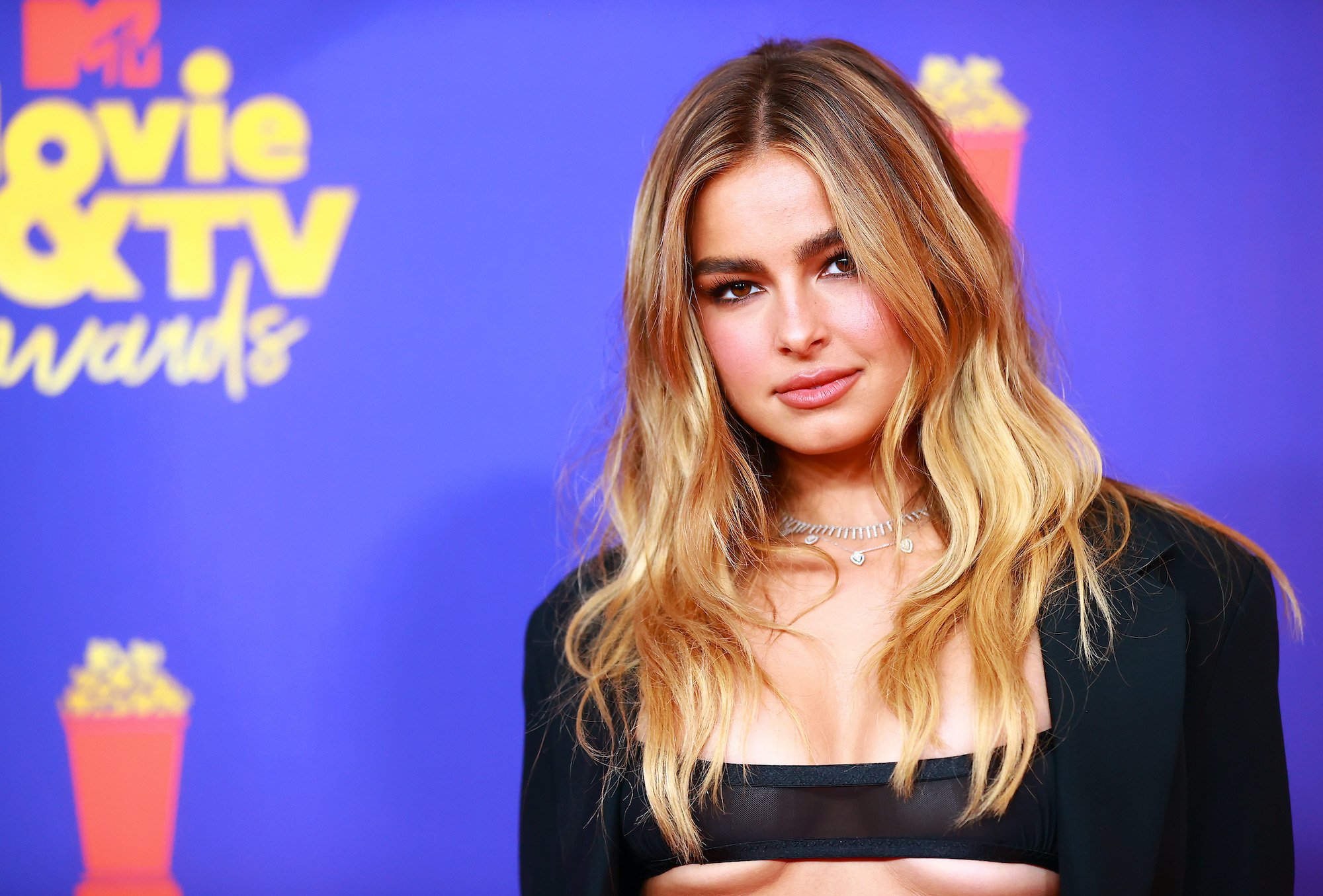 According to The Sun, Rae was just an average high schooler when she started posting on TikTok for fun. However, her videos started getting more attention, and after one semester at Louisiana State University, she dropped out to focus on her growing career as a social media influencer. The videos were never meant to kickstart a career but have fun doing what she loves. 
While Rae is often criticized for copying other performers and passing off their moves as her own, she inarguably made a difference on the medium. Right or wrong, the fame propelled her to the internet's A-List, and save for a handful of friends and colleagues, few have more sway than Rae. As such, when Hollywood came calling, she couldn't help but jump at the opportunity. 
Addison Rae goes to Hollywood
Rae may be a natural performer but never got a major shot at acting. Yes, she dances, sings, and performs skits and interviews worldwide, but movie acting is something different. However, once she heard about the upcoming remake of She's All That, Rae knew that she had to be on board. Not only could it help to grow her brand, but the original movie is a family favorite from her childhood. 
"It was a project that I felt really, really good about, especially going into it. And, now that it's over, it feels better than ever. So, I'm really happy… My mom used to love the movie, so I'd seen it, definitely, more than once and also did my homework throughout," she told Sirius.
With her first Hollywood movie on the horizon, Rae wanted to ensure that she wasn't just a famous face who could guide things in her direction. Instead, she took professional advice to learn on the fly. This helped her get comfortable on set. 
I nailed the lines. I nailed it. I had two of my co-stars with me the entire scene on the first day. So, it was so much fun, and I got to work with everyone on the first day. I got super comfortable, super-fast, and I had great people around me too, kind of coach me through it, as well as the team."
Filming began during the early months of the COVID-19 outbreak, which made for an interesting shoot. However, Rae noted that the unique situation helped bring the cast closer together. Now that the film is slated to be released, it could be the dawn of a new era of fame for the already viral celebrity. 
What is 'He's All That?'
The original She's All That focused on Freddie Prinze Jr and Rachel Leigh Cook playing high schoolers. Prince is a jock with a reputation as a lady's man, and Cook is the classic ugly duckling who takes off her glasses and suddenly becomes beautiful. According to IMDb, He's All That flips the switch, with Rae taking on the Prinze Jr. role and Tanner Buchanan playing the ugly duckling. 
Cook returns to the reboot as the high school principal. Whether the film is a success or not, Rae has proven that her star power can open many doors, and if Netflix's latest teen comedy is at all successful, more Hollywood roles are likely. Rae is already a massive star, but with a movie on the way and more followers to follow, the 20-year-old's greatest years may still be in front of her.