'He's All That': How the Remake Will Be Different From the 1999 Original 'She's All That'
Netflix's new movie He's All That brings back a lot of the original crew, including the writer R. Lee Fleming and producers Andrew Panay and Jennifer Gigbot. However, that doesn't mean we're getting an identical movie to the 1999 classic. Let's take a look at some of the key differences we'll see when the movie comes out on August 27, 2021.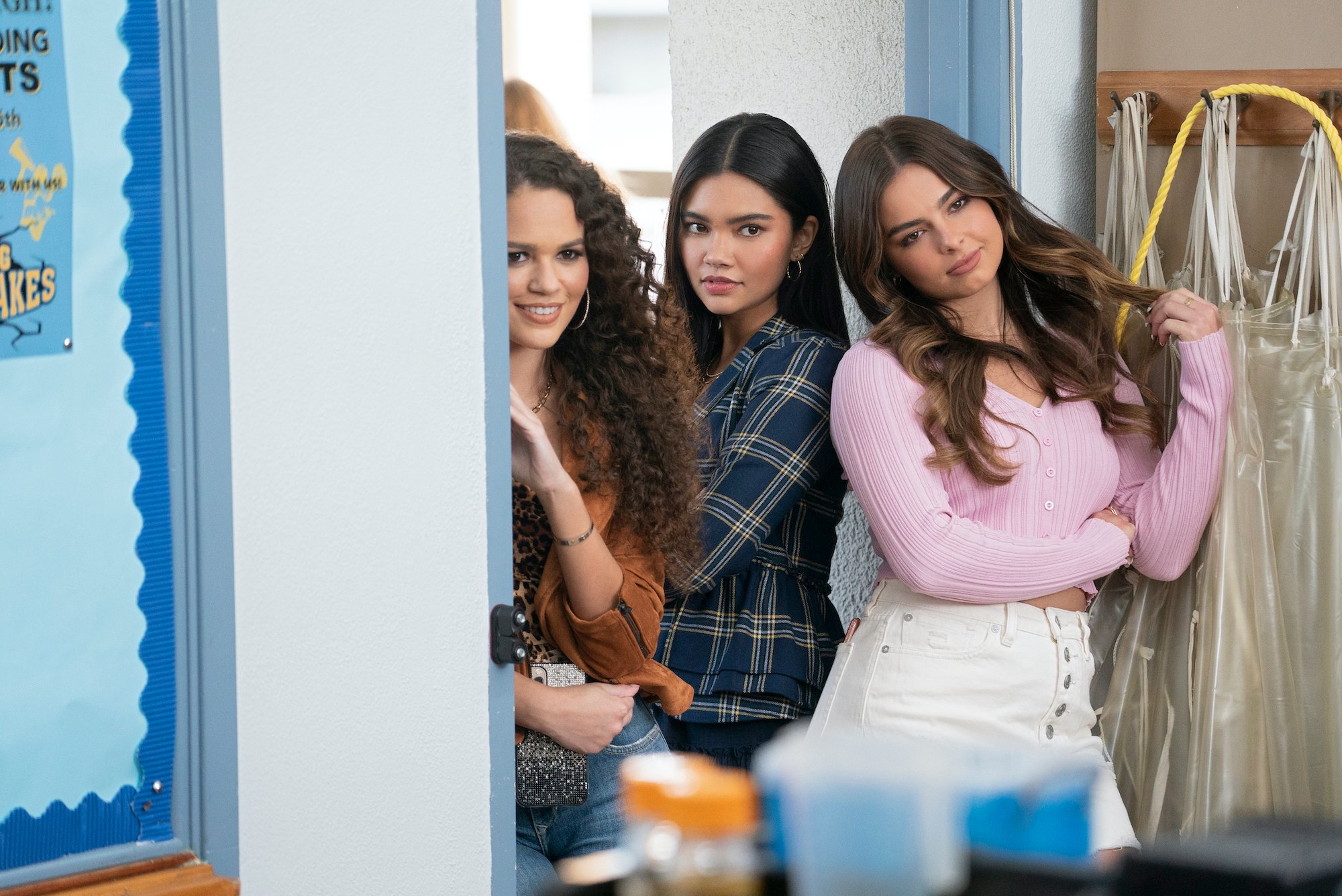 'He's All That' gender-swapped main characters
The plotlines are essentially the same. The biggest difference is the main characters have swapped genders. In the original, Zackary Siler (Freddie Prinze Jr.) makes a bet that he can take the "dorkiest" girl on campus, Laney Boggs (Rachael Leigh Cook), and make her prom queen. 
In the remake, it's the popular, beautiful girl Padgett Sawyer (Addison Rae) betting she can turn the anti-social, beanie-wearing Cameron Kweller (Tanner Buchanan) into prom king with her master makeover skills. Going off the first movie, we can assume some romance will blossom between the two as well. 
A modern setting in 'He's All That'
The original movie is a product of its time. As such, you won't see iPhones or hear anyone talking about their Facebook page. There are scenes with characters using old landlines to talk after school. 
He's All That is set in the present day, so smartphones, social media, and modern technology will all be a major focus in the film, as one of the main characters is an influencer. Buchanan mentioned it would be "weird" if they didn't show up. We're looking forward to seeing what part it might play in this re-imagining.
Freddie Prinze Jr. will not be returning
Rachel Leigh Cook, star of the original, is coming back for the film. However, she'll be playing a new role instead of a grown-up version of Laney Boggs. This time, she's Anna Sawyer, the mother of Padgett, Rae's character. She told Variety, who reported she joined the cast, "I'm thrilled to be reunited with so many familiar faces! This version has a great new spin that I think people will really enjoy."
However, her co-star, Freddie Prinze Jr., won't be returning– not even for a sly cameo. Entertainment Tonight spoke with Prinze Jr. about the remake. He said that he was "aware" of it thanks to being friends with director Mark Walter, but won't be a part of it. 
He told ET, "I think it's good that they're remaking it." And later saying, "…it's for the next generation and we should be excited for that." While we won't get to see him maybe come back as Kweller's dad, it seems the movie has his blessings.
Netflix bets on 'He's All That' and Addison Rae
When Deadline broke the story, they reported Netflix purchased the rights for the film from Miramar for over $20 million. A huge sum, but they're hoping nostalgia and a classic story will keep old subscribers and gain some new ones. The film isn't the only thing they're betting on though.
This will be Rae's first foray on the big screen. The film is already garnering criticism for this casting choice. A lot of it stems from her beginnings on TikTok, where she has over 80 million followers. 
However, in an interview with Elle, she responded to the critics saying, "In this industry, when you come in and get labeled as one thing … people like to keep you there. Which is understandable, and I get it, but what people don't realize is I've always wanted to do acting…"
While many regard She's All That as a classic, only time will tell if the remake can reach the same level of success. We will see if Netflix's wager pays off for them in August when it hits their streaming platform.