'HGTV': Nicole 'Snooki' Polizzi's New Hosting Gig
"Snooki" is back — but not on MTV. Find out what Nicole "Snooki" Polizzi has been working on with HGTV since leaving Jersey Shore: Family Vacation.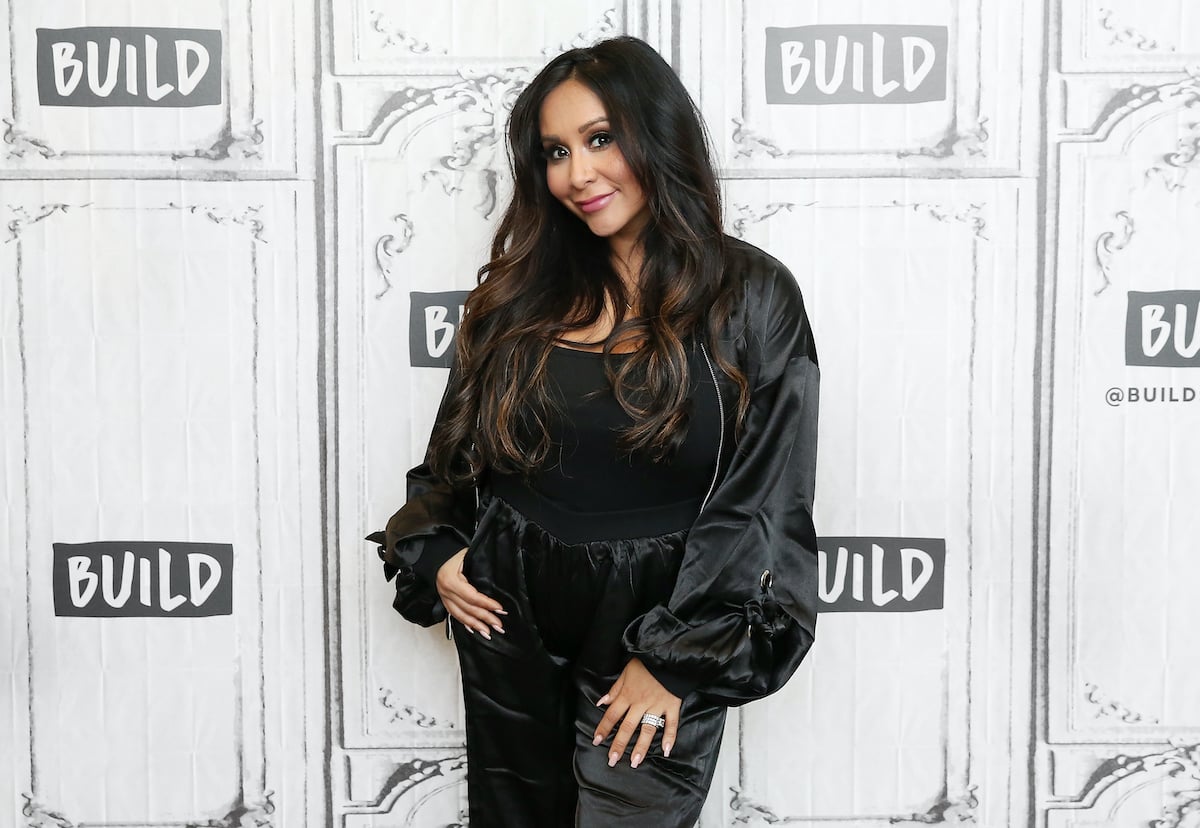 Nicole 'Snooki' Polizzi wasn't having fun on 'Jersey Shore'
Gone are the days where Polizzi would drunkenly stroll the boardwalk in search of the beach. Jersey Shore: Family Vacation features a drunken escapade here and there, but for the most part, the roommates are all grown up and getting engaged, married, and having babies — without Polizzi.
Season 3 of Jersey Shore: Family Vacation was all about Angelina Pivarnick's wedding. By the end of the season, the family was broken apart by the speech Polizzi, Jenni "JWoww" Farley, and Deena Cortese delivered at the reception.
"I'm not in the mood to do [the] drama with Angelina anymore," Polizzi told HelloGiggles. "I just want to be happy and positive and film fun shows."
Many thought the drama with Pivarnick is what sparked Polizzi's decision to leave the show. But Pivarnick said otherwise.
"I would like to sit down with her, but she's like, 'I'm not going back because of Angelina!'" Pivarnick told Jenny McCarthy. "I just feel like her one foot was out the door, and that's just the truth."
'Snooki' is pursuing her passions
Nowadays, Polizzi is the mother of three and an entrepreneur. The Jersey Shore star owns and operates an Etsy shop, Nicole's Craft Room. Plus, Polizzi has two other business ventures: Meatball Merch and The Snooki Shop.
Meatball Merch is an online retailer coined "the number one spot for all meatballs" that Polizzi and Cortese co-own. The Snooki Shop is a brick-and-mortar store with two locations — one in New Jersey and one in New York. Polizzi has plans to expand her store with more locations in Long Island, New York, Dallas, Los Angeles, Chicago, Miami, and Boston, as discussed during an Instagram Live.
Nicole 'Snooki' Polizzi wants to get back in the television game
In May 2020, Polizzi said she's "not done with TV."
"I'm just done with [Jersey Shore: Family Vacation]" the reality star told People. Later, during an Instagram Q&A, a fan asked Polizzi if she would ever return to the reality television circuit, and Polizzi replied:
YAS HOE! I miss filming so much! Def not done making shows for you. 2021 come thru.
She wasn't lying!
Nicole 'Snooki' Polizzi's new show on HGTV
One of Polizzi's goals was to do more hosting work. That's exactly what she's doing on a new HGTV series.
RELATED: Larry King Once Got Nicole 'Snooki' Polizzi To Share Her True Feelings About the Kardashians
On Jan. 26, Polizzi shared news of her latest endeavor Beach Cabana Royale. According to the network site, the show is part of a series of shows highlighting the "sun-soaked lineup of fantasy beach lifestyle." 
"Here at Atlantic Beach, New York, cabanas are a huge way of life," Polizzi explained. "Not only do they provide shade from the summer heat, they're also a place for friends and family to gather, play games, enjoy meals together and even shower off after you get all that sand in your bathing suits."
Beach Cabana Royale will feature designers Karla Graves, Wendell Holland, and Delia Kenza as they transform beach cabanas in one day. Polizzi will periodically check in on the designers as they create custom, handcrafted pieces for their cabana revamps.
Stream Polizzi on Beach Cabana Royale starting Feb. 16, 2021 on discovery+.