HGTV Series 'Rock the Block' Has 1 Major Flaw Some Fans Can't Stand
HGTV has come a long way since it premiered more than 25 years ago. The Home & Garden Television network used to focus on nitty gritty how-to tutorials on topics such as refinishing floors. These days, the most popular programs are reality shows about home purchasing and renovations.
But HGTV, which is owned by Discovery, also has a few competition shows to keep things interesting. Rock the Block will premiere a second season in March 2021. Unlike some of the more soothing, predictable shows on the network, Rock the Block pits designers against each other to find the winning host.
Rock the Block scored big on ratings during the first season. However, fans did have one complaint about the series.
'Rock the Block' features famous contestants and judges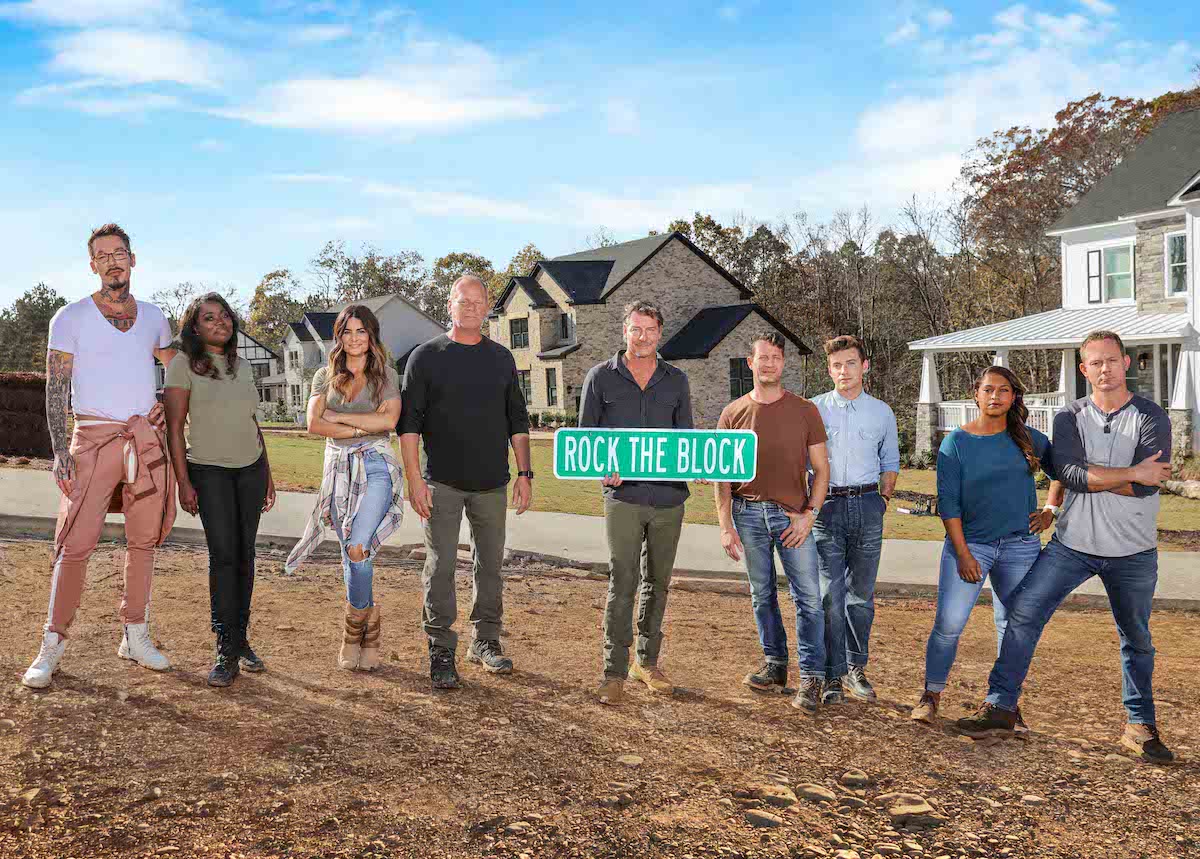 Unlike other HGTV competition shows like Design Star, Rock the Block utilizes renovation experts and show hosts who are already famous on the network.
Season 2 includes home renovator and contractor Mike Holmes (Holmes On Homes) with design expert Alison Victoria (Windy City Rehab); designers Nate Berkus and Jeremiah Brent (Nate and Jeremiah: Save My House); HGTV mainstay David Bromstad (My Lottery Dream Home) paired with fellow Design Star winner Tiffany Brooks (50K Three Ways); and builder/designers Brian and Mika Kleinschmidt (100 Day Dream Home).
This time it'll be hosted by Ty Pennington, who is best known for his long tenure on ABC's Extreme Makeover: Home Edition.
Winning 'Rock the Block' won't change anyone's life
RELATED: 'Hidden Potential' Host Jasmine Roth Reveals Why Some Homes Don't Get Picked to Be on HGTV
Reality competition shows all have different prizes. For example, the winner of HGTV's Design Star gets a chance at superstardom by getting their own design show on the network. The first-ever winner, Bromstad, is one of the most impressive success stories.
On Rock the Block, contestants compete to transform builder-grade homes into chic new spaces. For season 2, each team will have $225,000 to complete the transformation.
The major difference with Rock the Block compared to other shows is that all the contestants are already famous. The show's website touts that winners will "win major bragging rights and their names on a street sign." Beyond that, there is no major prize.
Is that enough the keep HGTV fans watching?
Only 1 previous contestant returned for 'Rock the Block' season 2
Rock the Block got renewed for a sophomore season, so despite the lackluster prize it seems some HGTV fans did love it. However, only one contestant returned for a second shot at winning. And she's the one who claimed she could never face the challenge of Rock the Block again.
Windy City Rehab alum Victoria spoke with Showbiz Cheat Sheet ahead of the season 1 premiere. At the time she said, "It's the hardest I've ever pushed my body physically, and emotionally."
"I learned that I'll never do that again," she continued. "You can't put your body through that more than once in a lifetime."
Ultimately, Hidden Potential host Jasmine Roth won the first season's competition thanks to her smart design decisions that truly increased the overall resale value of the house.
Will Victoria win the prize on Rock the Block season 2? And will it receive the big ratings HGTV execs are hoping for, even without a huge prize at the end? We'll find out soon enough.
Rock the Block will debut Monday, March 8, 2021 at 9 p.m. ET on HGTV. Episodes will also be available to stream on discovery+.