HGTV Star Christina Haack Reveals How She Gets Her 'Signature Braid' Hairstyle That Fans Love
Christina Haack's hair has always been a topic of conversation among her fans. The former Flip or Flop star's signature blonde waves are often accompanied by a loose braid that appears effortlessly curated. Still, she occasionally goes for a shorter, wavy look or rocks the straight hair.
Haack is currently filming her newest season of Christina on the Coast for HGTV. In April 2022, she decided to take fans behind the scenes of what she referred to as her "signature braid."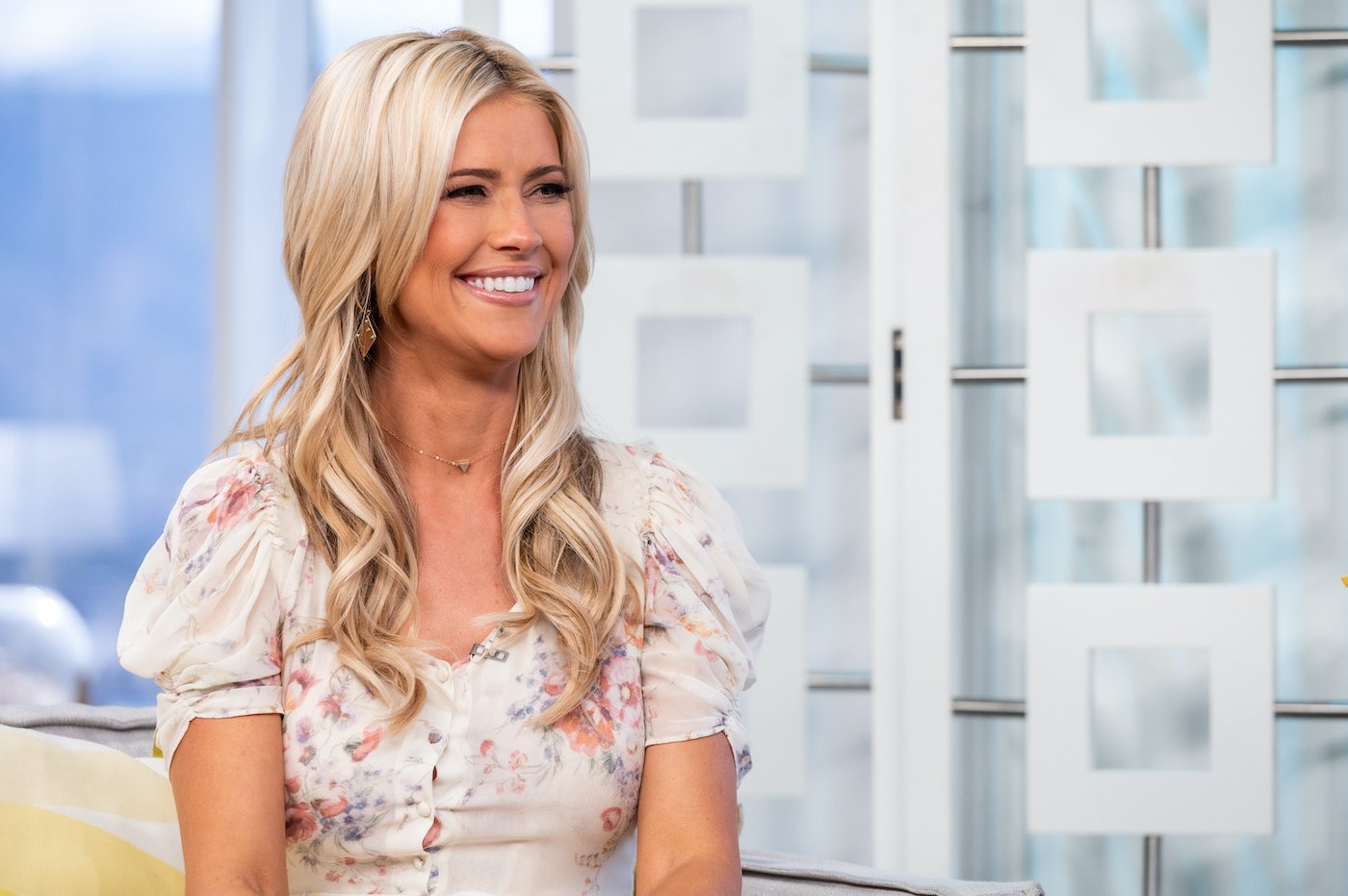 Christina Haack has shared details on her hair in the past
Haack has always taken pride in her hair — at least, from what fans have seen on social media. Back in March 2021, Haack took fans inside her newest hair extension venture, where she discussed changing out her extensions from the tape-in version to the beaded version.
"I definitely have an obsession with long thick hair!" Haack wrote in an Instagram post. "After years of wearing tape ins I [tried] the newest method … and I am IN LOVE." Haack also revealed that her ex-husband, Tarek El Moussa, has a sister who owns a salon — and that's where Haack had the extensions done. Fans responded in the comments thanking Haack for sharing her "beauty secrets."
Fans loved Christina Haack's hair as she shared her 'signature braid' tutorial
Those who have watched Flip or Flop or Christina On the Coast have likely scene Haack's wavy hair accented with a loose braid on the side of her head. It's become somewhat of a signature look, and Haack recently took fans behind-the-scenes to share how her stylist, Nikki Aguilar, perfects the braid.
"You guys always ask about my signature braid, so I'm gonna give you a little tutorial," Haack said in the video. Her stylist then showed the process of braiding Haack's hair in a Dutch braid, making sure not to reveal any of the TV star's hair extensions.
"If you are trying to cover [the extensions], it's super important to leave out hair," Aguilar said. It took her only a minute or two to style the braid, so it's a relatively easy process.
"When Nikki does it, I literally leave it in for, like, the entire weekend," Haack said of the braid. "I could rock that thing from Friday to Monday, and it still looks good."
Aguilar then made the braid "nice and fluffy" by loosely pulling on the hair.
Fans will see Haack's wavy long hair in a new season of 'Christina on the Coast'
Haack revealed in the video that she was preparing to film another season of Christina on the Coast. She recently announced that she and her new husband, Josh Hall, had started their own production company and would be bringing more shows to HGTV. The two are also filming a new show, Christina in the Country. Though few details are known, it will likely take place in Tennessee, where Haack purchased a home last year.
Thankfully, those who love Haack's wavy blonde hair and signature braid will get to see plenty more of it on HGTV.