HGTV Star Christina Hall Reveals Her 'Saturday Morning Routine,' And It's Intense
Christina Hall recently shared her Saturday morning routine, and it's not for the faint of heart. The HGTV star has been opening up about her ongoing health issues, and her weekend morning habits center around wellness. Here's what the Christina on the Coast star shared about her Saturday morning routine and supplement regimen.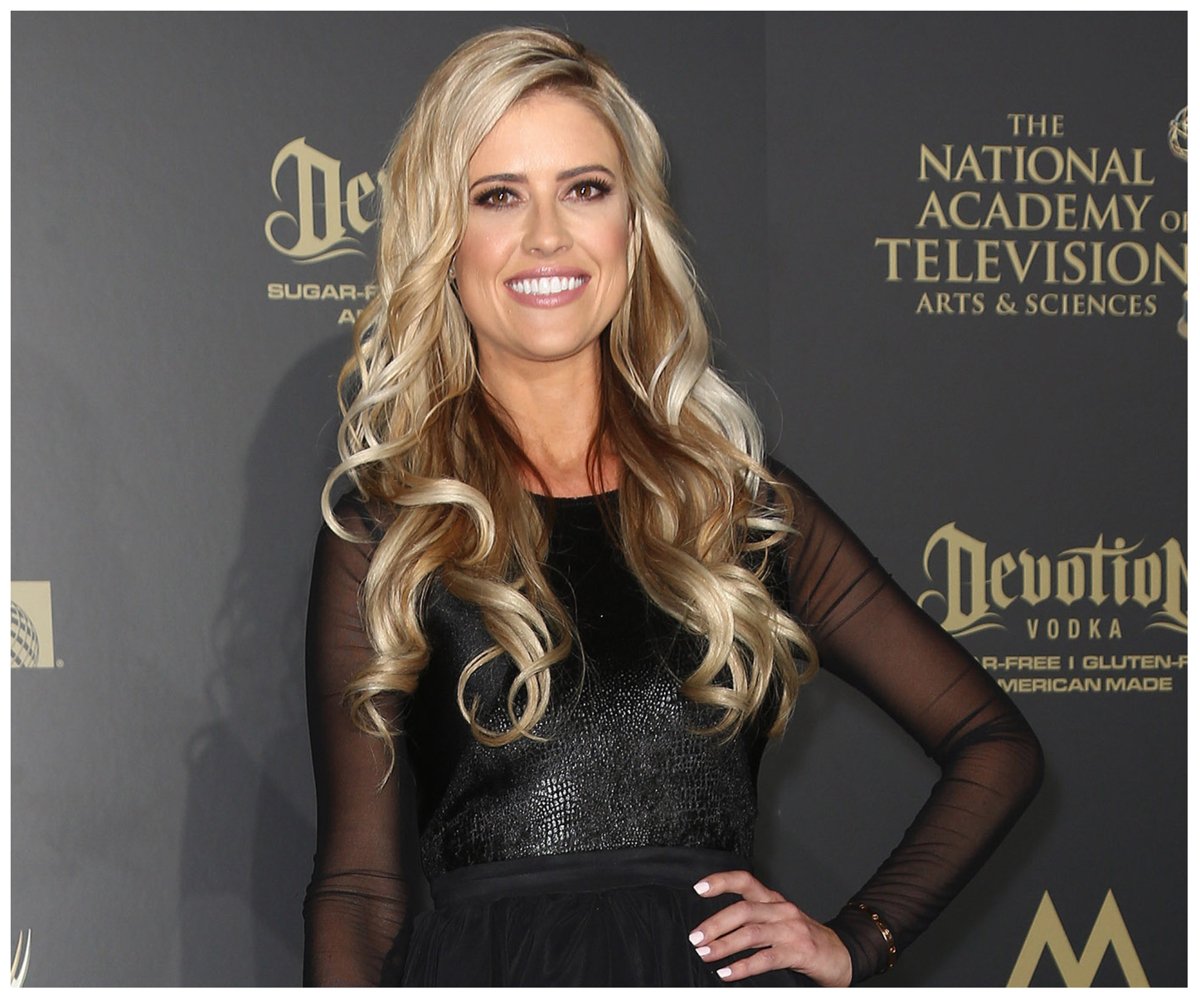 HGTV star Christina Hall recently opened up about her ongoing health issues
Christina Hall has been opening up to her fans and followers about her long-term health problems. On Dec. 17, the HGTV star shared an Instagram post speculating that some of the "unexplained" symptoms she has been dealing with "for years" could be "breast implant related."
After saying she has been "super exhausted lately," Hall wrote a lengthy list of her symptoms, including "inflammation, autoimmune issues (Hashimoto's disease, PCOS, Raynaud's syndrome), unexplained skin rashes, joint and muscle pain, dry eyes, GI issues, SIBO, acid reflux, brain fog, hormone imbalances, swollen lymph nodes and adrenal fatigue." 
In an Instagram Story (which automatically disappears after 24 hours), the Christina on the Coast star also revealed that she had a bad reaction to under-eye filler in April 2022 and had to dissolve it. "Never again," she promised.
On Dec. 22, Hall shared another Instagram Story revealing that her ailments could be related to her work as a house flipper.
"My scan said I have mercury and lead poisoning," she wrote. "Most likely from all the gross houses I've been in (the bad flips) and I have small intestine bacteria overgrowth. So we are first detoxing all of this through herbs and IVs and then see how I feel and tackle implants."
Christina Hall shared her 'Saturday morning routine,' and it's intense
On Saturday, Jan. 7, Christina Hall shared an Instagram post detailing what she does on the weekends to feel her best. "Saturday morning routine [heart hands emoji]," the Flip or Flop star captioned the post. "*Peloton 30 mins *red light therapy 12 mins *sauna 20 mins *cold plunge 3 mins."
The accompanying montage video showed Hall doing all the activities from her caption, set to the cheerful-sounding tune "All That Glitters" by Earl.
Many fans left supportive messages in the comments section. "So jealous of your wellness set up! Goals for sure!" wrote one fan, while another said, "High five on taking care of yourself and your body! Good for your girl!"
The HGTV star shared some of the supplements she's taking to combat her health issues
On the same day she shared her Saturday morning wellness routine, Christina Hall posted an Instagram Story detailing some of the supplements she takes to manage her health problems. She shared a photo of several pill bottles and captioned it, "Herbal heavy metal detox supplements."
The HGTV star proceeded to list what she takes to improve her health. "Solutions 4 body purifier, 2 capsules anytime during the day (Liver supplement)," she wrote. "Solutions 4 intestinal cleanser, 2 capsules anything during the day (intestinal issues) Solutions 4 Fiber Blend, 3 capsules anytime during the day (colon) Digestive enzymes, 2 capsules 10 minutes before each meal during the day."
Besides the pills, Hall also takes a liquid supplement twice daily. "Nourish.me, 10 drops in a small glass of water twice a day. (inflammation)."