HGTV Star Emily Henderson Reveals How to Kick Up Your Next Backyard Party (Exclusive)
HGTV's Emily Henderson is sharing all her tips and secrets to creating an inviting backyard space to host parties and gatherings. She likes to create a 'room' in the yard to inspire intimacy and comfort.
HGTV's Emily Henderson from Design Star knows how to throw the best backyard party this summer. The interior designer revealed that outdoor lighting and comfortable seating are key, but also what you serve to guests. Henderson offered expert insight exclusively with Showbiz Cheat Sheet, sharing that an inspiring backyard party isn't as difficult as it may seem.
Emily Henderson creates a 'room' in an outdoor space that begins with lighting
Henderson approaches an outdoor space the same way as she works with an interior room. "Really design your outer space like it's a room," she suggested. "Because you want to give it a purpose, but you also want to have people have a reason for them to come and be there and be comfortable."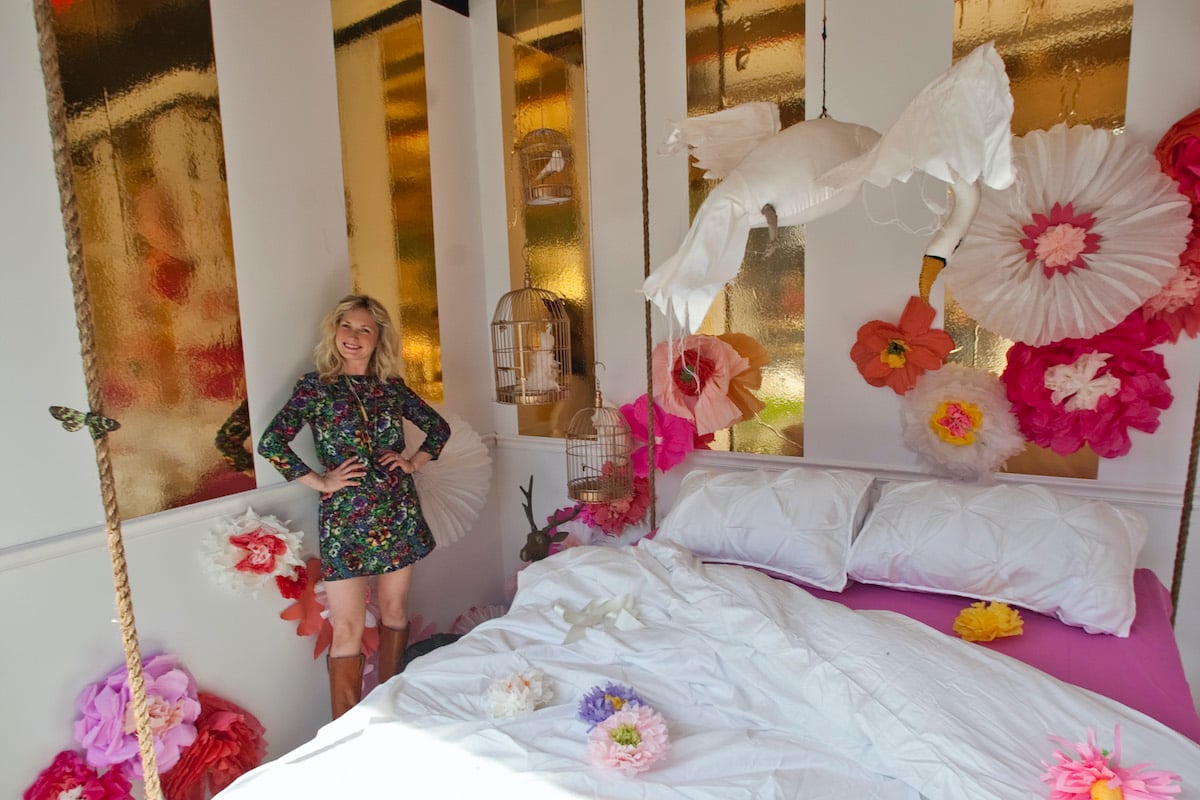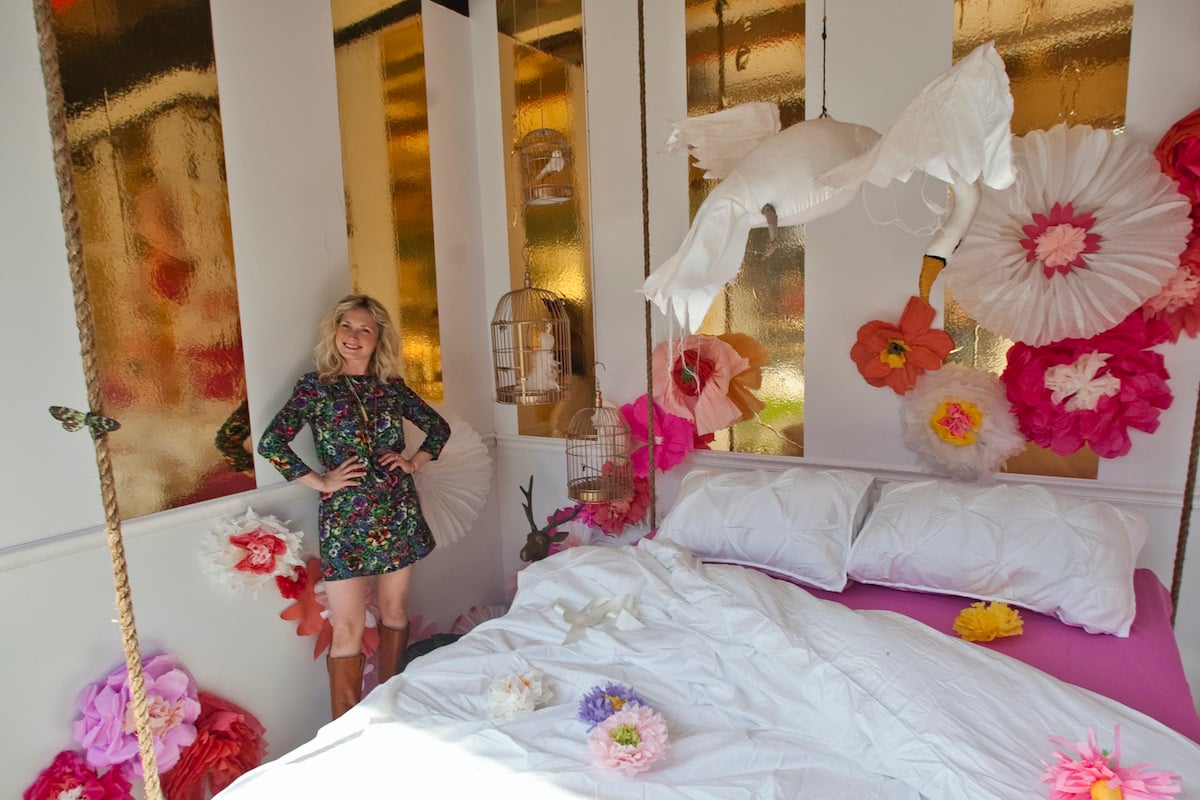 "So I think of ceiling, walls, and floors," she added. "Because that's what's going to make the space feel intimate. So in an outdoor space, for the ceiling, you could have string lights, you can do torches, you could do an umbrella, you can do even place your dining table underneath the big tree and then hang lanterns from it. But just kind of a sense of saying not to close off anything, but just to have a little bit more intimacy."
Create your room with outdoor elements like plants and patio furniture, the 'Design Star' winner says
Henderson then turns her attention to the "walls" in the space. "And then for the walls, depending on if you actually have walls like we have like an actual patio, that we can put string lights on the railings," she said. "But if you don't, then bring in potted trees and potted plants, even if it's just like in all four corners or three corners."
Henderson emphasizes making a vast space feel intimate and cozy. "And then the floor, it could be a rug, it could be decking, it could be stone," she suggested. "But just thinking of the floor will help ground the entire conversation area."
She added that comfort should always be top of mind, so remember to use cushions and opt for comfortable patio furniture. But make sure cushions can be removed in the event of inclement weather.
Emily Henderson just hosted the perfect backyard party
Being mindful about what cocktails and other drinks you serve to your guests is also important. Henderson recently partnered with premium alcohol seltzer PRESS to help summer entertainers create an elevated backyard seltzer garden experience in their own yards. 
"They just care so much more about the consumer," Henderson remarked, adding that PRESS is a woman-owned business, which she can get behind. "And she was trying to fill a hole and there wasn't really a good, fruit-forward, all-natural seltzer that was as elevated and pretty and high quality."
When PRESS approached Henderson, she was ready to throw a party with it. She shared photos on Instagram from her event, which included a cozy firepit, comfortable throw pillows, and snacks. "For [the party], we had outdoor furniture, but we brought a lot of furniture from the indoor out. Like all the extra furniture you need for the drink stations."
She used her plates, linens, and glasses from home. "And it did look good together, but it looked eclectic and fun and way more special than disposable and obviously far better for the planet."