HGTV's Christina Anstead Says Being Quarantined With Her Three Kids is 'Messy' and 'Chaotic' Yet 'More Relaxed'
Christina Anstead of HGTV and her husband Ant welcomed their first child – son Hudson – together in September. Now a blended family with five kids, the couple is navigating the quarantine restrictions implemented due to the coronavirus crisis.
Always active on social media, Anstead is sharing the adjustments she's going through as she homeschools her kids Taylor, 9, and Brayden, 4, and tends to her newborn while promoting her upcoming book on nutrition.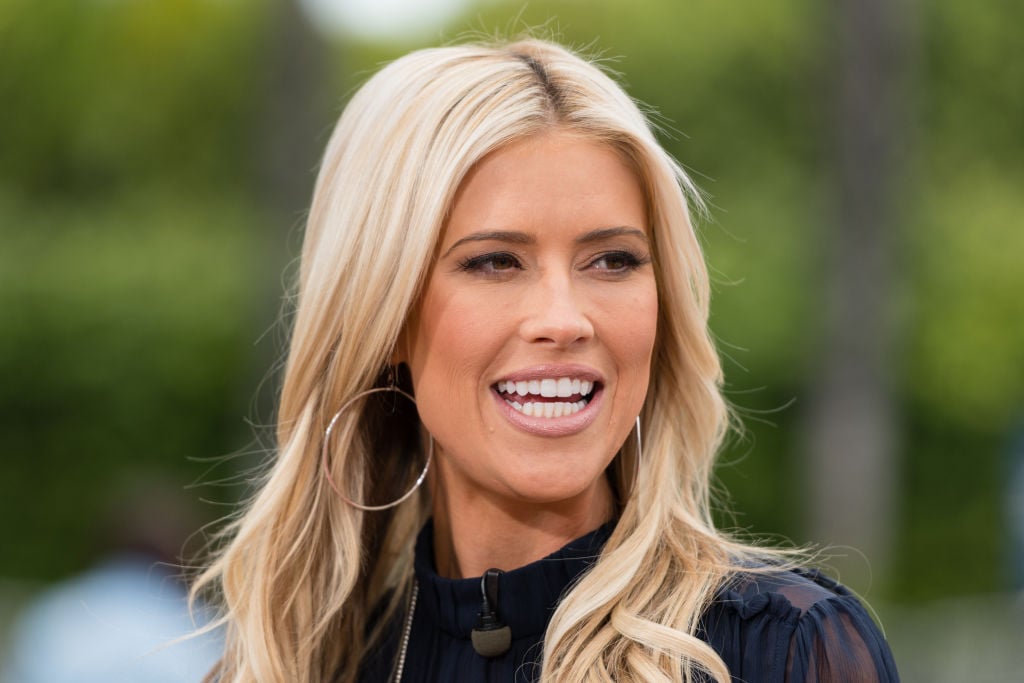 Anstead the author
Set to hit bookstands in April, The Wellness Remodel is Anstead's first book which she co-wrote with nutritionist Cara Clark. The HGTV star posted an announcement in November to describe what readers will be getting in her debut publication.
"So excited to announce our book The Wellness Remodel coming out in April 2020!" Anstead wrote on Instagram. "I've been following @caraclarknutrition meal plans since 2013 and credit her to really showing me what eating healthy looks like. This book will include all our favorite recipes as well as workout tips and strategies for reducing stress and being more mindful."
The Christina on the Coast star also shares details on dealing with an autoimmune disease, her struggle with infertility, and her high-profile divorce from Flip or Flop co-star Tarek El Moussa, with whom she shares Taylor and Brayden.
Humorous homeschool post
With parents helping their kids navigate online school work during the required quarantine, Anstead chimed in via social media with a lighthearted post on her struggle with homeschooling.
"So…Home schooling going well. 2 student suspended for fighting and one teacher fired for drinking on the job," the printed block read on Anstead's Instagram page.
"Just to lighten things up 🤷🏼‍♀️😂 … but really … any suggestions how to homeschool a 9 and 4 year old at the same time?" she captioned the post, adding a shout out to teachers. "Besides trying to learn allll the technology (not my strong suit) it's also trying to figure out what to do with an extremely active 4 year old. Of course allll preschool work books sold out online… so – 🆘! Mad respect for all the teachers out there … your job is way harder than mine!"
Juggling two school kids and an infant
Anstead recently posted how she's trying to fill the day with her son and daughter while dealing with Hudson's refusal to sleep during the day.
"So today we made our first recipe straight out of @thewellnessremodel book "Peanut Butter Chocolate chip chia muffins" … it was fun and they were tasty even though we accidentally left out the sugar 😳😂." the Flip or Flop star wrote on Instagram alongside a pic of Taylor and Brayden. "I asked the kids to help -tay said yes bray said no – but last minute changed his mind and pretty much blocked the video the whole time… plus Hudson was supposed to be napping but of course woke up 7 mins into his nap so you can hear him throughout the video."
While admitting a lack of perfection in their household, Anstead acknowledged that there was a calm within the storm and she was fine with giving her kids some extra leeway during this unprecedented time.
"Things are messy over here, things are chaotic but things are also much more relaxed," the reality star revealed. "Giving the kids a lot of grace and understanding as they are as anxious as we are."
Anstead concluded her post by encouraging her followers to go with the flow to the best of their abilities. "So mess up the recipes, mess up the kitchen, but enjoy the process," she advised.