HGTV's 'Down Home Fab': Chelsea DeBoer and Cole Reveal Chip & Joanna Gaines From 'Fixer Upper' Is Their Binge [Exclusive]
Teen Mom's Chelsea DeBoer returns to reality TV, this time with her husband Cole and their children in HGTV's Down Home Fab.
The new series is a labor of love. Chelsea and Cole told Showbiz Cheat Sheet that they had a blast building and designing their gorgeous Sioux Falls, South Dakota home so they wanted to help others feel the love with their own homes. They also shared which HGTV couple inspires them the most, plus Chelsea revealed what returning to reality TV was really like.
Chelsea and Cole DeBoer binge-watch HGTV's 'Fixer Upper'
Like many home renovation junkies, Chelsea and Cole can't get enough of Chip and Joanna Gaines from the HGTV smash hit, Fixer Upper. "We binge-watch Fixer Upper!" Chelsea said. "I think their relationship was funny because it was cool to see their dynamic and see them working together, which is similar to what we're doing now. They seem to be making it work, so it was cool to see that dynamic."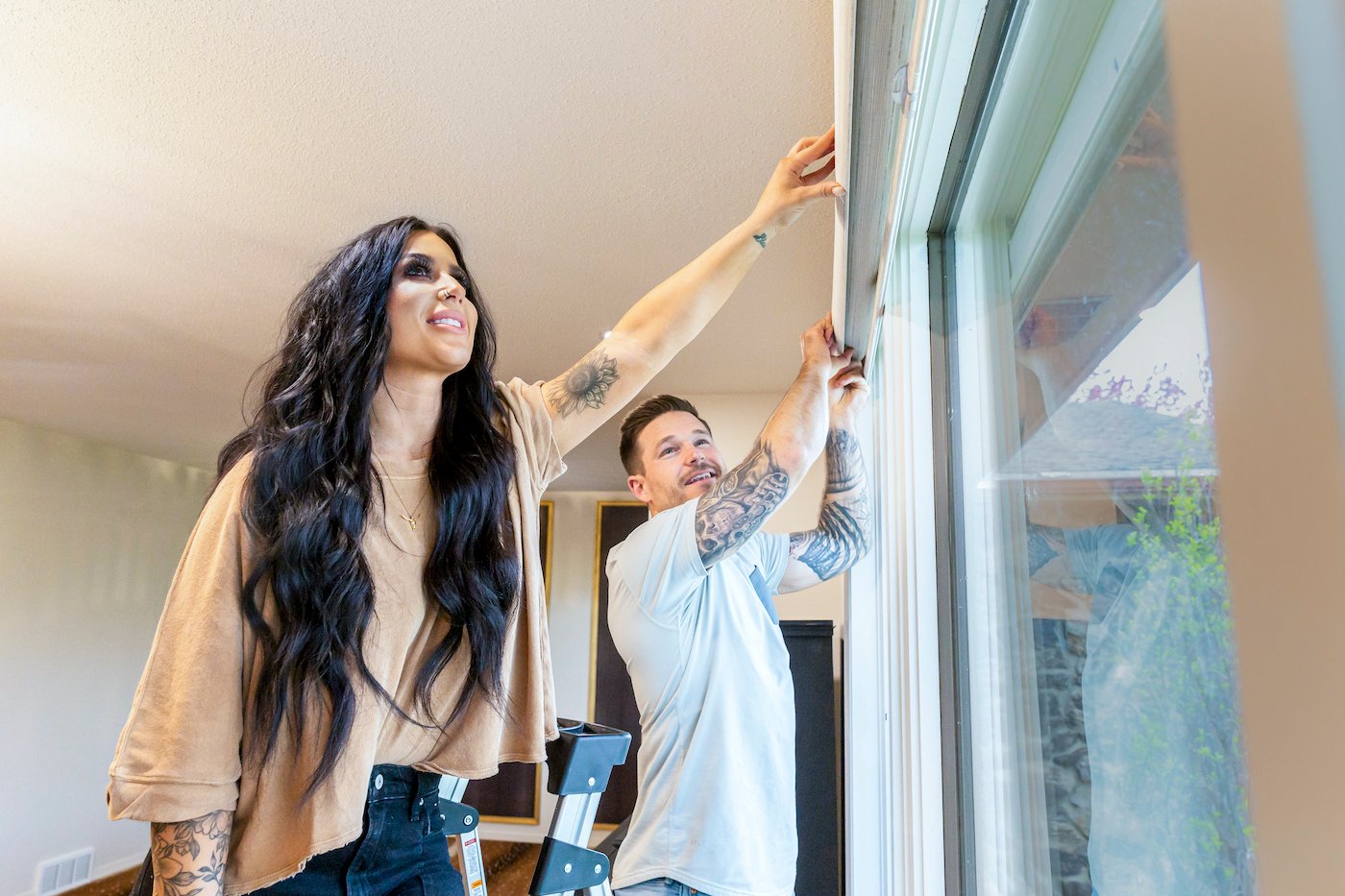 "We've always been fans of Chip and Joanna," Cole added. "I feel like I relate to Chip a lot more because he's goofy and out there and that's exactly kind of how I am."
"HGTV is always on our TV, even if it's on in the background," Chelsea said. "I just love any kind of TV that gives you that uplifting, happy feeling like a comfort TV show. That's what we turn on here when we have our TV on."
What was it like returning to reality TV for Chelsea DeBoer?
Chelsea also shared what it was like to return to reality TV. "You definitely got to get used to it all over again. It's like riding a bike. Like, here we go again," she laughed.
But for Cole, who made Down Home Fab his reality TV debut, it took a minute to get used to the cameras following him around. But, "After a while, especially if I'm working on something and there's a camera crew behind me, it's like pressure. And I don't like that, but, you get used to it. Then you just have fun with it. I like to take the camera. Sometimes I'll be the camera guy … just have fun with it."
How was the 'Down Home Fab' experience different from 'Teen Mom'?
"It was crazy getting back into it," Chelsea said reflecting on the season. "But, I mean, the crew is all so great. It was like having a bunch of your friends hanging around. Everyone made us feel comfortable."
"It was a night and day difference from what I was doing before," she said comparing her experience filming Teen Mom. "The vibe each day was different than before. It was just a positive feeling and very uplifting. It was focused more on some positive things and wasn't kind of like down. I guess it was just totally different."
Down Home Fab has plenty of drama, just a different kind of drama. "It was just nice to be able to show our personalities a little bit more and not so much sitting around having these like down conversations," Chelsea said. "I thought it felt authentic and able to show our kids in a different light and not have to worry about, you know, are we sharing too much? Are we diving too deep? Because it felt very light and it just felt really good."
Check out HGTV's latest dream team in the network's new series Down Home Fab on Mondays at 9 p.m. ET/PT and also available to stream the same day on discovery+.