HGTV's 'Married to Real Estate' Power Couple Egypt Sherrod and Mike Jackson's Demo Day Jam Is … Anita Baker? [Exclusive]
What does DJ and home improvement specialist, Mike Jackson, from HGTV's Married to Real Estate jam to on demo days when he's ripping out countertops and sledgehammering walls?
Nothing angry, he said. 
Mike and his radio and TV personality wife, Egypt Sherrod return for a second season of their HGTV show, Married to Real Estate. And Showbiz Cheat Sheet wondered what was on their playlist during demo and design days.  
Mike plays Anita Baker or Sade on demo days
Mike laughed when asked about his playlist on demo days. "You want to know is funny? I'll put my Pods in my ears and it may look like a whacking away to some hard [tunes] and I might have Anita Baker on," he shared. "It just puts me in the mood!"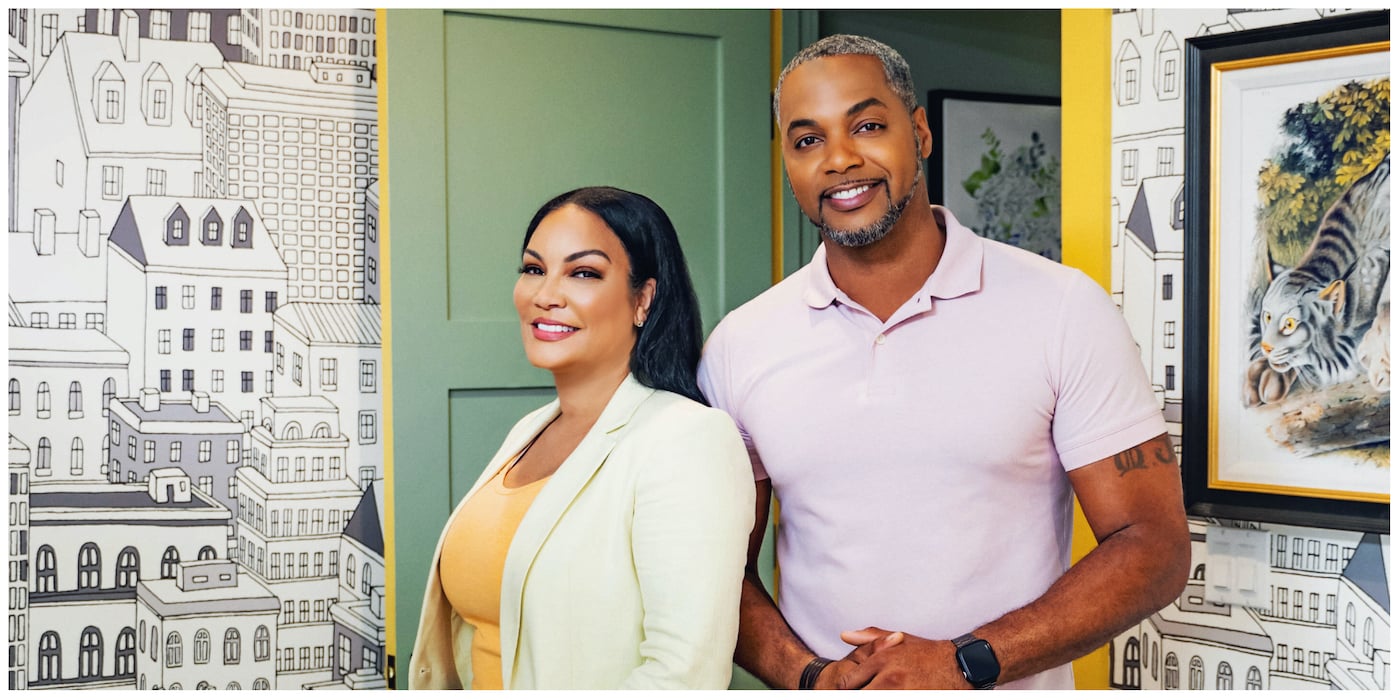 "And I might have Sade on!" he added. "It's really how I'm feeling and what I'm inspired by in that moment. It can literally range from rock and roll to gospel to hip-hop at one moment. It all varies. Just give me some music and some vibes and let's get it going."
Egypt from HGTV's 'Married to Real Estate' might lean into some Bob Marley – or nothing when she works
Unlike her husband, Egypt prefers silence at work. "Well, that may not be believable to you because I was on the radio for, gosh, almost 20 years. Working in the music format, I don't listen to the radio," she revealed. "It feels too much like work to me. Mike will tell you, I like silence. But he's the music man."
"But, you know, if I do request a song, it's usually like Bob Marley," Egypt said. 
Mike said having a creative background gives the couple's clients an extra bonus. "I think creatives overall, that's what they do. You create, right?" he said. "And it doesn't matter if you pull it from fashion, pull it for music, you pull it from art, you pull it from ideas in your travels. So the entertainment background definitely helps out."
What can 'Married to Real Estate' fans expect from season 2?
Mike and Egypt also do what they do best for their clients, which is to boost their home value through design and renovation.
"So the first part of my process is always, how can we get more money out of this house? How can we make it worth more?" Egypt said. "And then the other thing is how can we modernize it and make it beautiful on their budget. We'll have our ideal design, and then Mike always has to scale me back. And then we try to find design hacks, really cool DIY things we can do to give that higher-end elevated look usually for less."
So what's in store this season of Married to Real Estate? "I would say you definitely get incredible design," Egypt dished. "We stepped it up even from season one. Every house is completely different and presents a unique challenge. So it'll be fun to watch us navigate and jump over those hurdles. But probably more what happens on a personal side in our lives and family. How our business grows, our children grow up. Harper heading off to school!"
But, "Obviously, after being on television, just about keeping our feet firmly planted as a family and as a business and staying rooted, not letting the TV world and all this notoriety change our core values and what worked for us," she said.
Married to Real Estate Season 2 premieres on January 12, 9/8c on HGTV.