HGTV's Page Turner Reveals Why a Basic Flip Won't Cut It Anymore (Exclusive)
HGTV's Page Turner from the new series Fix My Flip says house flipping days of turn 'em and burn 'em are in the past and buyers are savvier than ever.
While the market favors sellers, Turner who has years of real estate and house flipping experience under her belt says just because you list it, it doesn't necessarily mean they will come. Creating a strategic flip, designed to sell is her new show's theme where she guides and advises real estate investors on how to get the biggest return on their flip. She even puts her money where her mouth is and invests in some of the properties – but first, the house flippers need to take her advice.
Buyers want more than the basic flip
"I used to be a basic flipper," Turner told Showbiz Cheat Sheet. "But now in the new world of acceptance and human life and character and color everywhere, I find ways to add that pop without it being too crazy. People just don't want to go crazy in the home."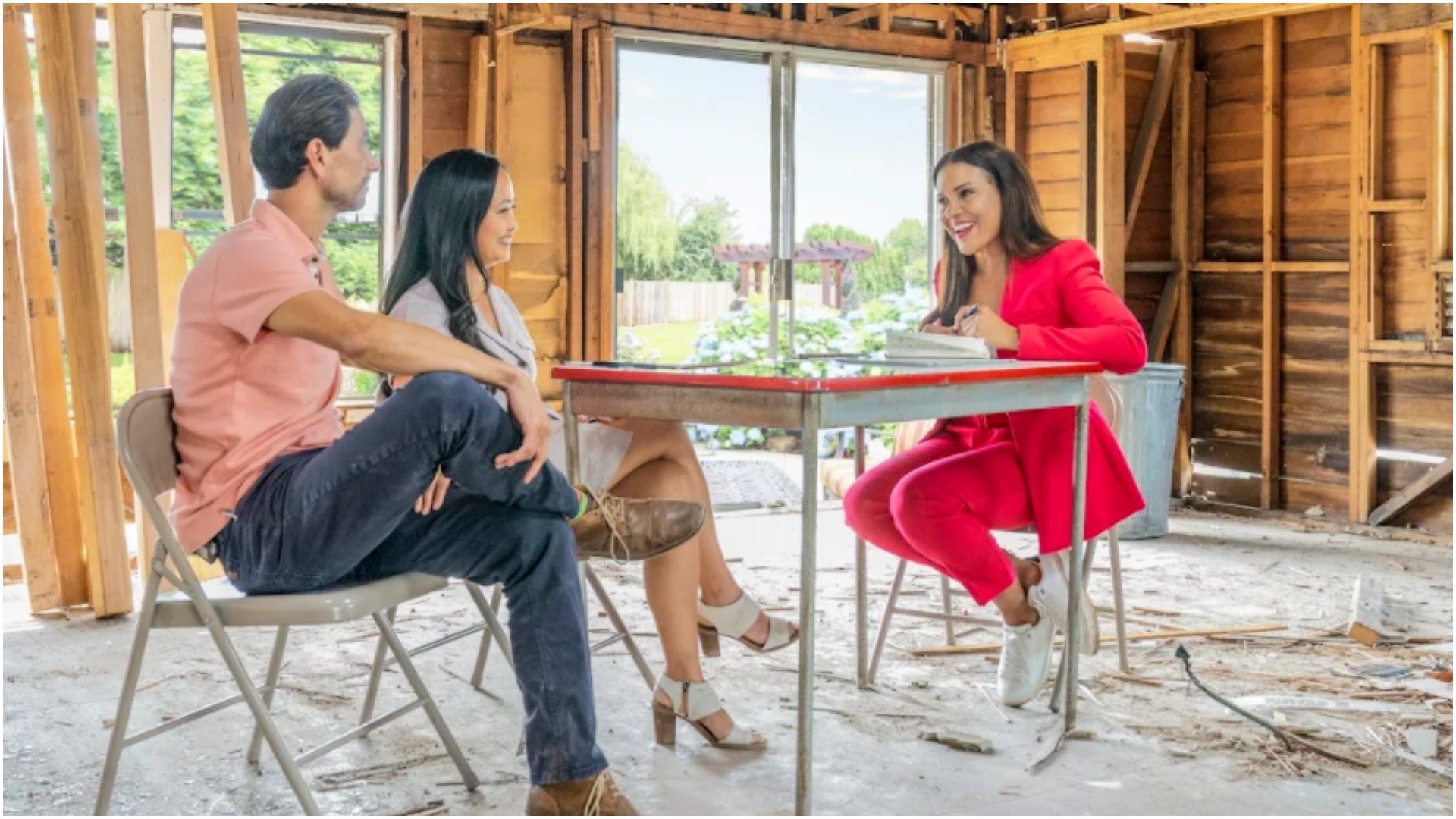 Buyers likely dive into the slew of HGTV shows. "But what I found is that buyers are so savvy nowadays and usually the buyer finds the kind of property they want to see before they even find a Realtor because everything's so accessible online," she shared. "But buyers are also savvy that they know what a basic flip looks like by now. You know, they read a lot. They see everything on the internet, and they know what a basic flip is and are able to negotiate based on that. But when you bring a little bit more like maybe colored tile or just some patterns here and there, just to make it welcoming, that's a winner for the buyer."
"A lot of people design it for themselves and their thinking is that budget means cheap and basic," she added. "But that's not what it is at all. And it shouldn't be or you're going to have a property sitting there because it is priced too high."
What does she suggest for a better ROI?
Basic design and cheaper appliances are out when it comes to flipping. "I'm not a cheap flipper," she said. "Most of my flips, 99% I do include appliances and higher-end appliances. Again, if I'm paying let's just say, 5% more on tile, appliances, and fixtures, how much more is that going to yield?"
RELATED: HGTV's 'Holmes Family Rescue: Holmes For The Holidays' – 'My Dad Is Clark Griswold' (Exclusive)
"But if that's going to yield me even more buyers, multiple buyers. Because hopefully, you'll get a bidding war," she shared. "Then, it's worth it in the end. I'm not a penny pincher. That's what I teach a lot of these flippers on here like you guys are so cheap. But yet you're asking a million dollars for these homes. That's why they're sitting. And that's why you have to end up accepting offers that are below your list price because you just didn't add in that extra 5% for appliances, for finishes, for tile."
Great advice but not always taken on the HGTV show
Turner said Fix My Flip shows the tough and sometimes painful process house flippers endure. She meets with flippers from all levels of experience and offers her plan to turn their flip around or help them get the most from their flip. Being a seller's market, Turner said just finding an affordable flip is a huge challenge.
The house flippers call on Turner for help and viewers will see the end result can often be a surprise. "Well, interesting, what I found on this journey is that most properties I can figure out," she said. "However, I will not put a dollar into [a situation where] people say they want to be coached and need the help. But then turn their backs and say, 'No, no, no, we're going to figure out something else.'"
"You know the old saying you can lead them to water but you can't make them drink? Well, on this show, there are flippers who said they need help. I gave them a plan to get out. Nothing in real estate is sure-fire but 99% I would help them get out, even offering to buy the property from them outright. They would've made several hundred thousand dollars."
"Instead they said, 'No, we want to figure it out ourselves.' Some of those properties to this day are still sitting there unfinished, untouched," she revealed. So who takes her help, who turns her down, and will the properties sell?
Find out when Fix My Flip premieres on Thursday, March 10, at 9 p.m. ET/PT on HGTV.
RELATED: 'Ugliest House in America': Retta's Shock Was Very Real – 'I Thought It Was Going to Be Old Lady Houses' (Exclusive)