'Hidden Potential' Host Jasmine Roth Reveals Why Some Homes Don't Get Picked to Be on HGTV
'Hidden Potential' host Jasmine Roth finally explains how to get picked to be on an HGTV show.
Most HGTV viewers dream of one day having their home renovated by a professional. With so many shows to choose from, there are endless options available for eager décor enthusiasts. But it's still unlikely to get chosen.
Hidden Potential host Jasmine Roth recently opened up about what it takes to be selected for an HGTV show and some of the biggest reasons most homeowners don't qualify. The reasons aren't always what you'd expect.
Most HGTV shows film in specific locations
The 35-year-old host revealed so many secrets of getting selected — or not getting selected — on her blog, JasmineRoth.com in a post titled "Why Your House Can't Be on HGTV." One of the most limiting reasons for not getting selected is based on where you live in the world.
Most shows narrow down applicants based on their home's geographical location and only accept homeowners living in that area. For example, Fixer Upper hosts Chip and Joanna Gaines only accepted clients within 30 miles of Waco, Texas where they lived.
Many HGTV shows are filmed in Southern California. A surprising number are filmed in Canada.
The renovation project can't be too extensive on HGTV
Tight filming schedules mean HGTV shows can't document long renovations, even if they would make for quality television, Roth advises. The producers are always looking for a manageable sized renovation that will make a big impact visually but won't take too long to film.
Whole house renovations won't fit in the time slot
Even if your budget is limitless, HGTV hosts only have a small amount of time to document what they're doing. A 30-minute or hour-long show can't possibly document a whole house renovation.
"Similar to the timeline, if a project has too many moving parts, it's impossible to follow it in a half-hour or 1-hour show," Roth writes, explaining that projects with budgets over $150,000 aren't usually selected.
Picky clients aren't usually cast on HGTV shows
They may only be appearing on one episode, but homeowners need to be likable and personable when being cast on HGTV shows. Roth confirms that picky clients with unrealistic expectations aren't likely to make it onto HGTV programs.
She said, "If I tell a family that something isn't going to be possible and they don't seem to believe me, that's a big red flag that they're going to be problem clients."
Jasmine Roth will host 'Help! I Wrecked My House' in September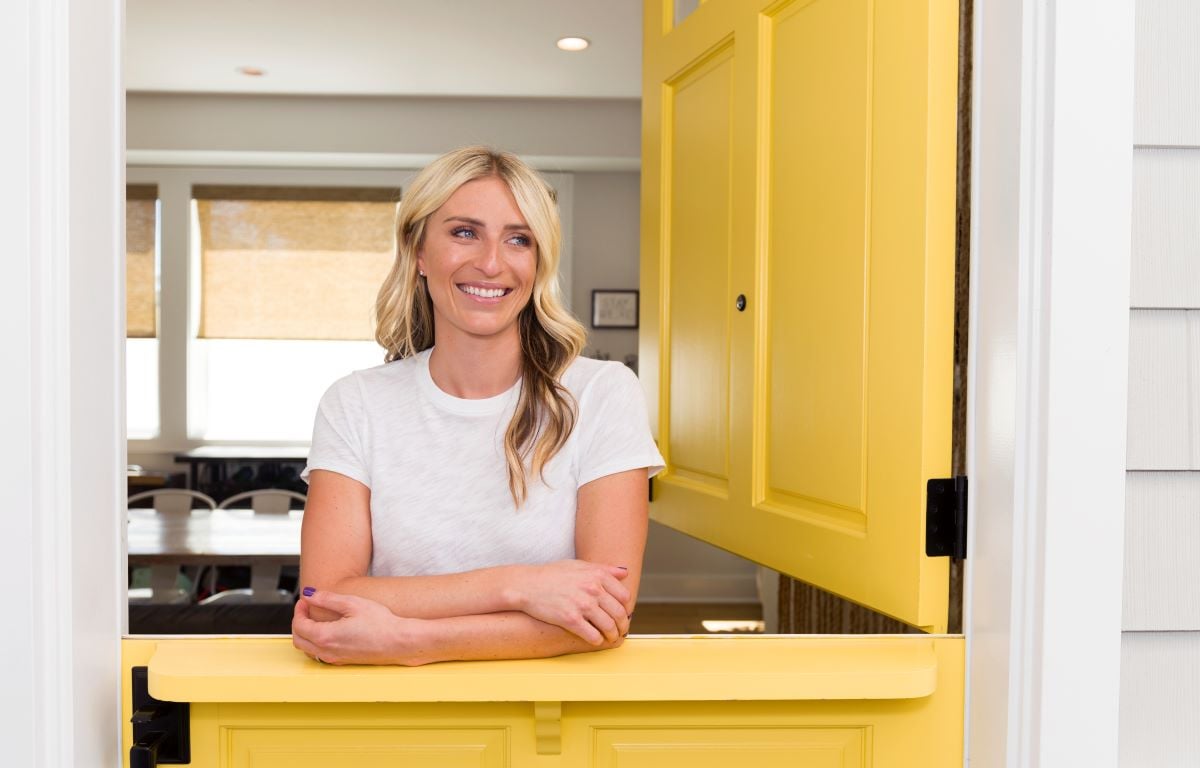 Roth, who's best known for the series Hidden Potential and her appearance on the competition show Rock the Block, is set to appear on a new show in September 2020.
Now Roth is promoting a new series, Help! I Wrecked My House. The show will document homeowners who ruined their houses while attempting to undertake projects themselves. Roth will help the homeowners fix their failed renovations and make their houses gorgeous and stylish.
Help! I Wrecked My House will premiere on HGTV Saturday, Sept. 12 at 8.