'High School Musical': This DWTS Pro Was in All 3 Movies
The professional dancers on Dancing With the Stars each come with a unique background. Some of them have danced with major performing artists like Janet Jackson. Others have performed in film and television. But one Dancing With the Stars pro has done all of that and more. Find out who was dancing in High School Musical before joining the hit ABC competition series.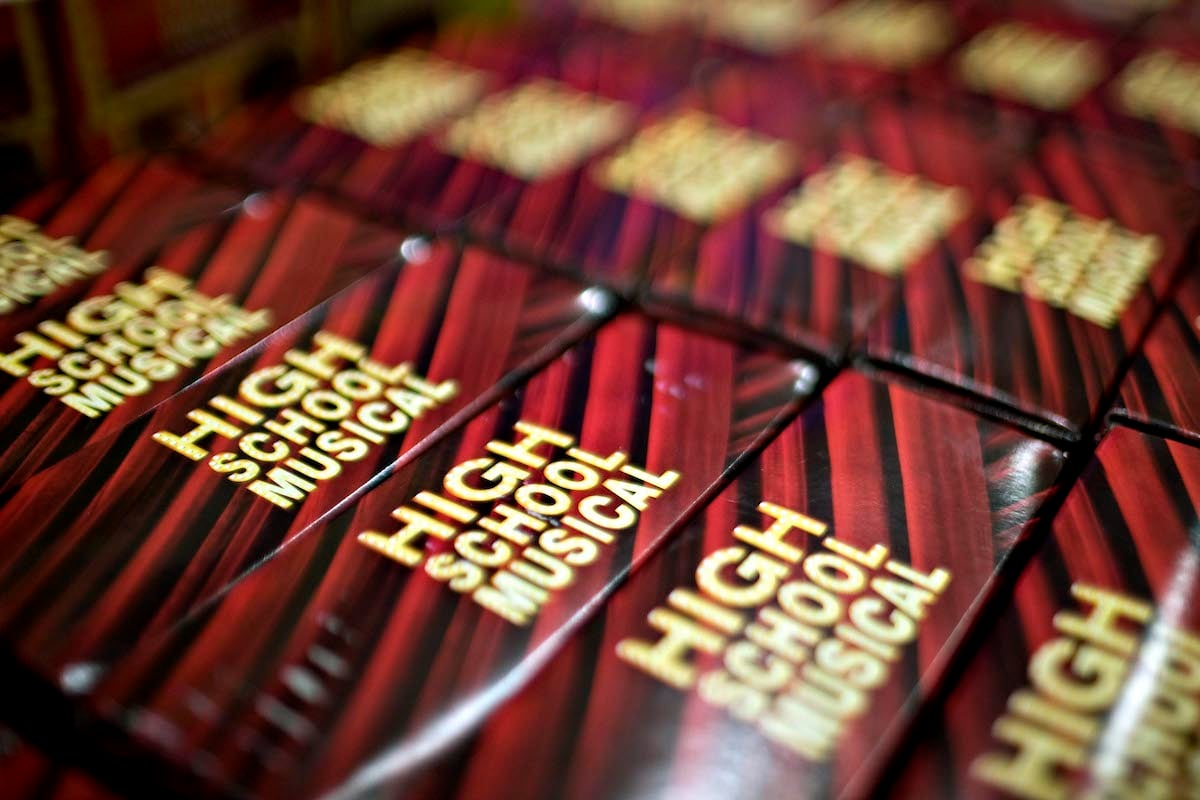 Britt Stewart is the first Black female pro on 'Dancing With the Stars'
Stewart's career on DWTS began in season 22 when she appeared as a backup dancer on the show's beloved Disney Night. The following season, when Jenna Johnson advanced to the pro level, Stewart took her spot in the troupe. At the time, Stewart was also touring with DWTS Live. In season 29, Stewart became the first Black female pro on Dancing With the Stars. 
RELATED: 'DWTS': Why Britt Stewart Couldn't Stop Crying When She and Johnny Weir Were Eliminated
During a phone call with Showbiz Cheat Sheet, Stewart talked about the importance of embracing her authentic self in her first season as a pro. "We got to send a message to so many people to be authentically themselves," Stewart said. "We really blended [the] lines [between gender and sex and race and sexuality]. So I'm proud of that." Many fans are excited and hopeful for Stewart's return in season 30 of the competition series.
Who was Britt Stewart's 'High School Musical' character?
Before she became a pro on Dancing With the Stars, Stewart was a principal dancer in High School Musical. She also performed in the Disney Channel Original Movie Teen Beach. But being in High School Musical and its sequels meant a lot to Stewart. "When I was 15 [years-old], I booked the High School Musical movie," Stewart told J-14. "It wasn't until after the third movie [that] I saw dance as being a realistic career for me. Disney has really blessed me in my career." ABC, the network that airs Dancing With the Stars, is owned by The Walt Disney Company.
'Dancing With the Stars' pro dancer didn't expect 'High School Musical' to become a phenomenon
During that same conversation with J-14, Stewart talked about filming High School Musical and the little expectations the cast and crew had for the project. "The budget was super low," Stewart recalled. "I think we were in production for six weeks in Utah. We just didn't think it was going to be what it was today." But when the movie debuted, it became a massive success. For Stewart, High School Musical resurfaced the idea of musicals in the entertainment industry and made them hip again. "It was really cool to be a part of — it was one of the best moments of my life," she concluded. 
Britt Stewart's portfolio outside of 'DWTS' and 'High School Musical'
Stewart has an impressive dance career. Outside of her Disney Channel appearances, Stewart also danced in the remake of Fame, No Strings Attached, and La La Land. According to her website, the DWTS pro has also taken her dance skills on the road and performed with musical acts like Florence + The Machine, Nick Jonas, Selena Gomez, and Rihanna. If she's invited back next season, Stewart is excited to make her return as a pro on DWTS.