'High School Musical': Lucas Grabeel Couldn't Stand Ashley Tisdale Because She Was Too Much Like Her Character
As many fans might know by now, not all co-stars get along even if their characters are supposed to be close. This situation apparently played out on the set of the beloved family movie "High School Musical." Two actors—Lucas Grabeel and Ashley Tisdale—played tight-knit siblings Ryan and Sharpay Evans, but it seems they often kept their distance from each other.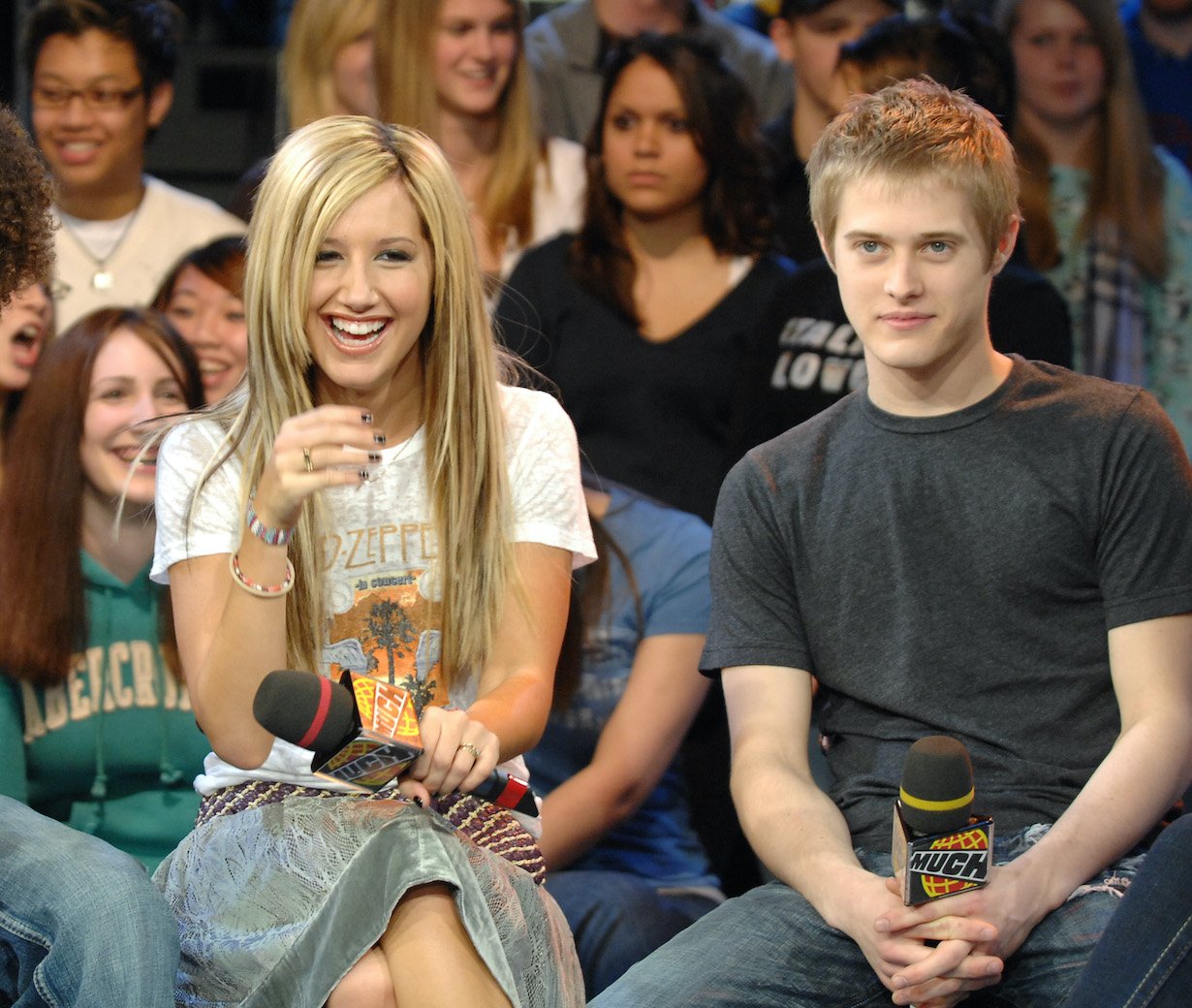 Lucas Grabeel thought Ashley Tisdale was too much like Sharpay
In 2017, Grabeel and Tisdale looked back at their "HSM" days in a YouTube video. One of the topics the pair talked about was their icy relationship back then.
"We were not close," Tisdale said. "We were not good friends, let's just be honest. It's been 10 years… We can totally talk about this now. We hated each other. Like, I'm not kidding."
Grabeel added, "We didn't get off on the right foot."
Tisdale, then, explained that Grabeel was put off by her personality, which was somewhat similar to that of the overachieving, stuck-up Sharpay.
"I think we just didn't know each other," she shared. "And I think I was a lot like Sharpay, and Lucas was like, 'Who Is this person?' And I was like, 'Who is this person?'"
In an interview with Billboard in 2018, Grabeel revealed that he did not have a good impression of Tisdale when she tried to influence his audition.
"I remember auditioning with Ashley and hating her because she wanted to rehearse a lot," Grabeel said. "But we ran through the scene together outside, and she gave me notes in true Sharpay fashion. I was like, 'Who is this girl telling me how to do my own audition?'"
Ashley Tisdale has talked about the similarities between her and Sharpay
Although Tisdale and Sharpay are not the same person, she has admitted that she was quite similar to her character, especially when she was in her teens and early 20s.
 "I think she was perfect for the time in my life and that's why I was even able to play her," she told HollywoodLife in 2019. "I think I've grown so much as a person, that even if they asked me to play her tomorrow, I would never be able to do it, because I was so unaware of myself at the time."
Tisadle added, "The best part about Sharpay was that she was unaware of everybody around her, and she was only aware of herself in that moment."
Lucas Grabeel and Ashley Tisdale seem to be much closer now
Tisdale has grown a lot from when she was still a Disney star, and her relationship with Grabeel has improved as well.
In her 2017 YouTube video with Grabeel, Tisdale admitted to her former co-star, "I've always had a love for you. You're literally like my twin brother."
"I love you too," Grabeel responded. "You know, Mr. Rogers had a great quote, and it's 'You can learn to love anyone if you hear their story.' And I think that's what it took. We just needed to live some life and go through some experiences together, and learn where both of us came from."