'High School Musical': Monique Coleman Says Her Character Always Wore Headbands Because the Stylist Couldn't Do Black Hair
High School Musical was a massive hit when it first debuted on the Disney Channel in 2006. Now 15 years later, many of the actors are reflecting on what it meant to them. Though actor Monique Coleman has fond memories of playing Taylor, she doesn't have the best memories about her styling and wardrobe experiences.
The 40-year-old actor revealed how humiliating it was for her when she realized the hairstylists on set could not do Black hair, and she had to find a way to look presentable on-screen.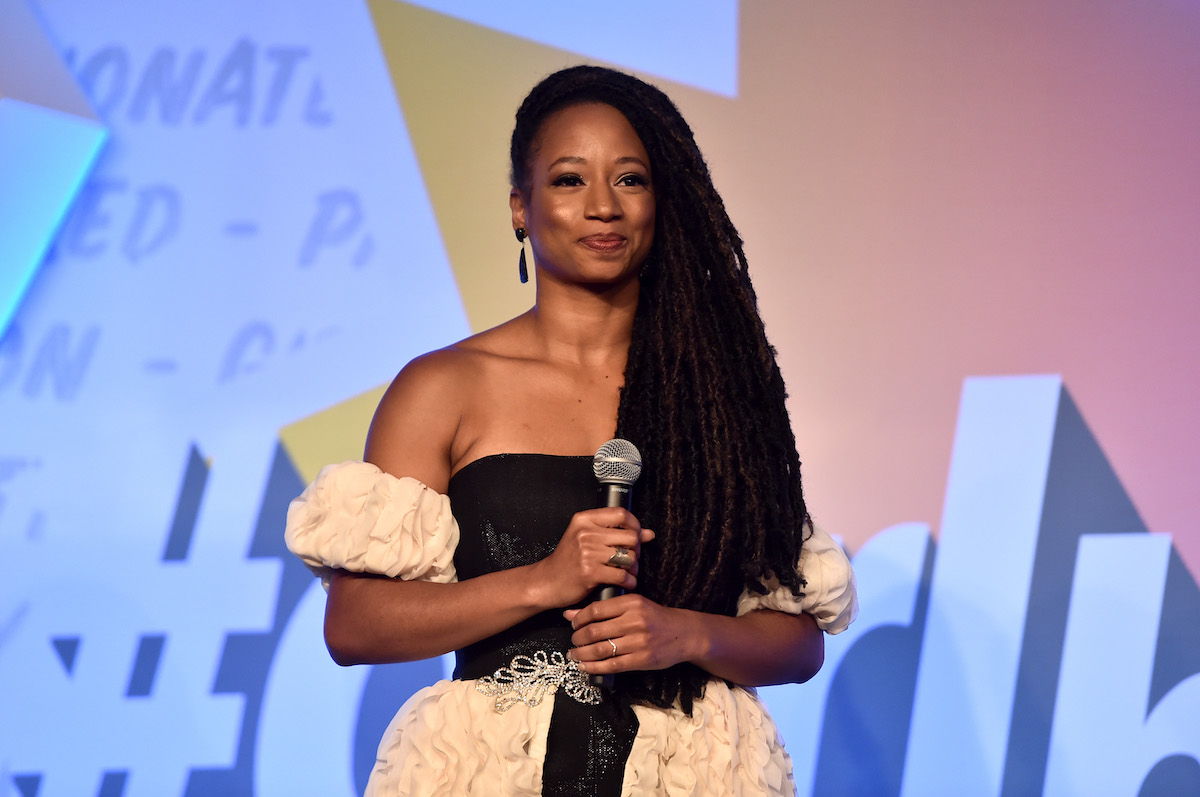 'High School Musical' defined a generation
Before diversity was a major buzz word in Hollywood, Disney Channel's High School Musical showed a more accurate representation of what it looked like to come of age in the 21st century.
When the movie was released in 2006, it immediately became a cultural phenomenon. It catapulted the cast onto the A-list and spawned two sequels, including High School Musical 2 and High School Musical 3: Senior Year.
The legacy of the trilogy has continued into the present day, with the current Disney + series, High School Musical: The Musical The Series.
Monique Coleman revealed why her character always wore headbands
In High School Musical, Coleman's character Taylor McKessie always wore headbands. At the time, many people thought nothing of it. After all, the mid-2000s fashion trends left little to be desired.
Unfortunately, there was actually a devastating reason why Taylor and her headbands were a staple in the High School Musical movies.  "The truth is, is that they had done my hair, and they had done it very poorly in the front," she told Insider. Since everyone seemed at a loss about what to do, Coleman suggested to the crew that she could  "incorporate headbands into her character" and "just make that a part of who she is."
Since High School Musical first debuted 15 years ago, there have been major strides for BIPOC in Hollywood, especially for Black women. "I'm really grateful to have been someone who was able to bring representation at a time where there wasn't very much, and I'm so happy when I see this next generation of young artists and there just being so much more room for people of color," Coleman said.
Black actors have spoken out about Hollywood stylists inability to style Black hair
Coleman is not the first Black actor to speak out about Hollywood's Black hair problem. Trina McGee who played Angela Moore in Boy Meets World revealed that she stayed up all night braiding her own hair so that she looked presentable on camera.
Chilling Adventures of Sabrina star Tati Gabrielle revealed that she styles her own finger waves on the Netflix series. "It's a real disservice to actors of color who are effectively doing someone else's job and not getting paid for it," Insecure actor Natasha Rothwell told The Hollywood Reporter. "There's nothing [more] dehumanizing than sitting in a hair and makeup chair and watching your co-stars go through the works and leave, and you're still there because someone's moving very slowly because they're very scared. It's [you] feeling like a problem to be solved."