'High School Musical: The Musical: The Series': What Does E.J. Stand For?
This character might have a picture-perfect life on social media. Really, though, he struggled to stay in the spotlight and remember what was important to him. What is E.J. Caswell's full name? 
Here's what we know about this High School Musical: The Musical: The Series character, portrayed by Matt Cornett.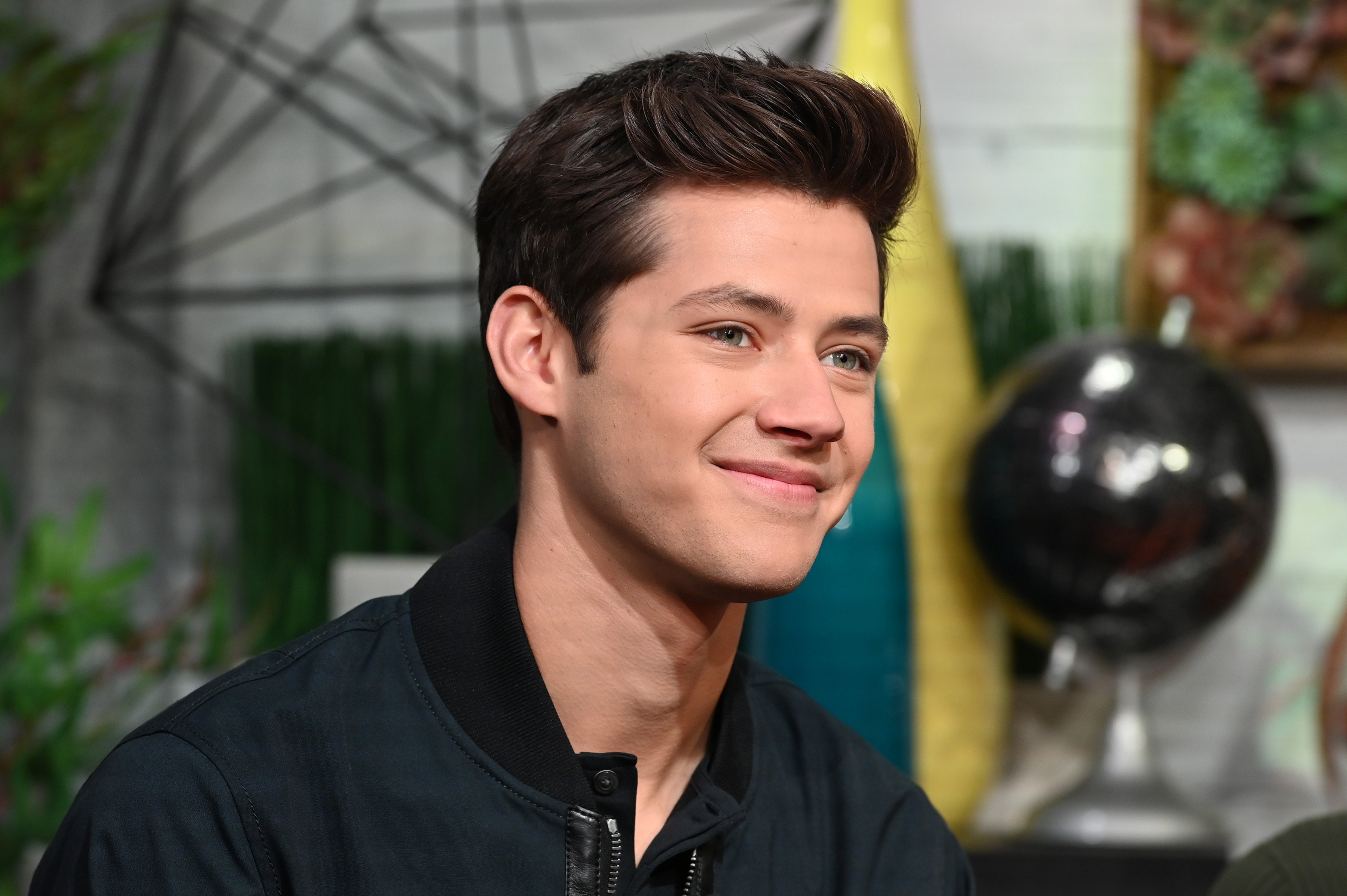 Matt Cornett portrayed the 'High School Musical: The Musical: The Series' character, E.J.
E.J. was willing to do whatever it took to stay in the spotlight. Fans first met this character, portrayed by Cornett, during season 1 of the Disney+ original mockumentary, High School Musical: The Musical: The Series. There, he dated Nini and portrayed Chad in his school's production of High School Musical. 
What is E.J. Caswell's full name?
Fans of this series learned E.J.'s last name, which is Caswell. As his cousin, named Ashlyn, shares the same last name as this character. However, as of season 1, the full name of E.J. Caswell is still unknown. It's also unclear if E.J. is his actual first name.
It is not confirmed, but some fans expect "E.J." to be an abbreviation of this character's first and middle names. A few East High students go by their nicknames, including Ricky, whose real name is Richard.
Nini's real name is actually Nina. Ricky Bowen, who knew this character for several years, started calling her Nini as a child. The nickname stuck and this singer continued to use it throughout high school. 
E.J. Caswell returned for season 2 of this Disney+ original series
By the end of season 1, E.J. finally decided to be the good guy. For season 2, though, this character has his sights on other goals. He explained to the other characters that he's basically going to Duke University. 
"He's almost a new version of himself," Cornett said of E.J. during an interview with Pop Culturalist. "He's trying to focus more on what's important to him. He starts to realize that the group is super important to him, and that's really what matters."
"There's more to the world than just yourself, which I think sometimes in season 1, he got caught up in focusing on how things affected him rather than how it affected other people," he continued.
As a result, he didn't want to waste time learning the lead role for the school musical, Beauty and the Beast. Regardless, Miss Jenn cast this East High theater nerd as Gaston. Ricky earned the role of the Beast, starring alongside E.J.'s cousin, Ashlyn, who will portray Belle.
Episodes of High School Musical: The Musical: The Series featuring Cornett as E.J. are available on Disney's streaming platform. To learn more about Disney+ and to subscribe, visit their website.