'High School Musical: The Musical: The Series': Why Miss Jenn Cut Nini's 'Rose Song'
High School Musical: The Musical: The Series features plenty of original songs, including the semi-famous song in East High, "The Rose Song." However, Nini (Olivia Rodrigo) never had a chance to perform it for a live audience.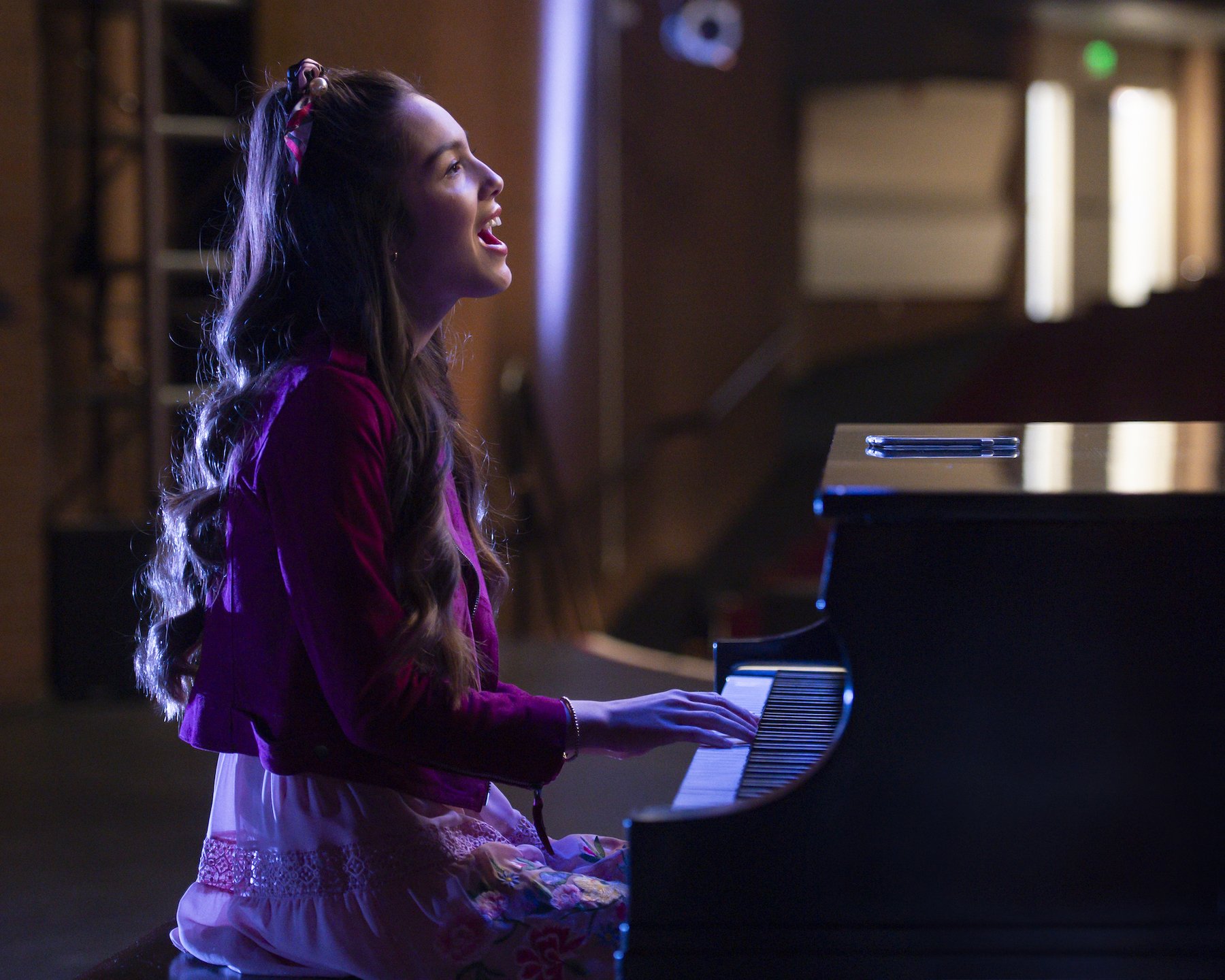 'High School Musical: The Musical: The Series' featured Olivia Rodrigo as Nini
They're all in this together. Rodrigo portrays Nini in the Disney+ original series, High School Musical: The Musical: The Series. Sometimes, this actor even writes original songs for her character. 
Season 2 brought "The Rose Song," an original meant for her Beauty and the Beast character, in East High School's production of the Disney show. This was a big creative risk, especially because the students competed in the "Menkie Awards" for a chance at more money for the theater department. 
"It sort of felt like a magical experience when I wrote 'The Rose Song,'" Rodrigo said during an interview with USA TODAY. "I wrote the first version chords in 20 minutes the morning after [High School Musical producer Tim Federle] called me and told me about the concept of the song. It felt like it was meant to be."
Miss Jenn cut Nini's original song from their production of 'Beauty and the Beast'
With her sights set on snatching the Menkie Awards, Miss Jenn had to do whatever it took to be eligible for the prize money. That included cutting Nini's new role and song. As a result, "The Rose Song" was not included in East High's production of Beauty and the Beast.
Instead, Nini played a fork from "Be Our Guest" during the opening night episode of this mockumentary. This was somewhat of a full-circle moment for the character. When she performed the same musical over the summer, she was originally cast as a fork before understudying for one of the lead actors.
Nini had a chance to showcase her original songs thanks to her new social media account, which almost immediately gained followers from East High and beyond. There, she posted under her given name, Nina. 
'The Rose Song' wouldn't be the first song Olivia Rodrigo wrote as Nini
For season 1, Olivia Rodrigo wrote songs as her character, Nini. That includes "All I Want," as well as the song co-written by Joshua Bassett, "Just For a Moment." 
Other characters had a chance to express their creativity, though. For season 2, Ashlyn and Nini teamed up to create the song "You Ain't Seen Nothin.'" Carlos and Ricky teamed up to write a piece for Seb titled "In a Heartbeat."
Episodes of High School Musical: The Musical: The Series are available for streaming on the subscription service, Disney+, as are movies from Disney Channel's High School Musical trilogy. To learn more about Disney+ and to subscribe, visit their website.