Even 'High School Musical: The Musical: The Series' Character, Big Red, Thinks Joshua Bassett Sings Like Shawn Mendes
'High School Musical: The Musical: The Series' features the actor Joshua Bassett, who some characters even compared to Harry Styles and Shawn Mendes.
High School Musical: The Musical: The Series features a few references to pop culture. In season 1, Nini complained that Ricky didn't like The Greatest Showman. In season 2, this character, portrayed by Olivia Rodrigo, compared Ricky's songwriting skills to Harry Styles. 
Ricky's best friends in this Disney+ original compared this actor, Joshua Bassett, to Shawn Mendes.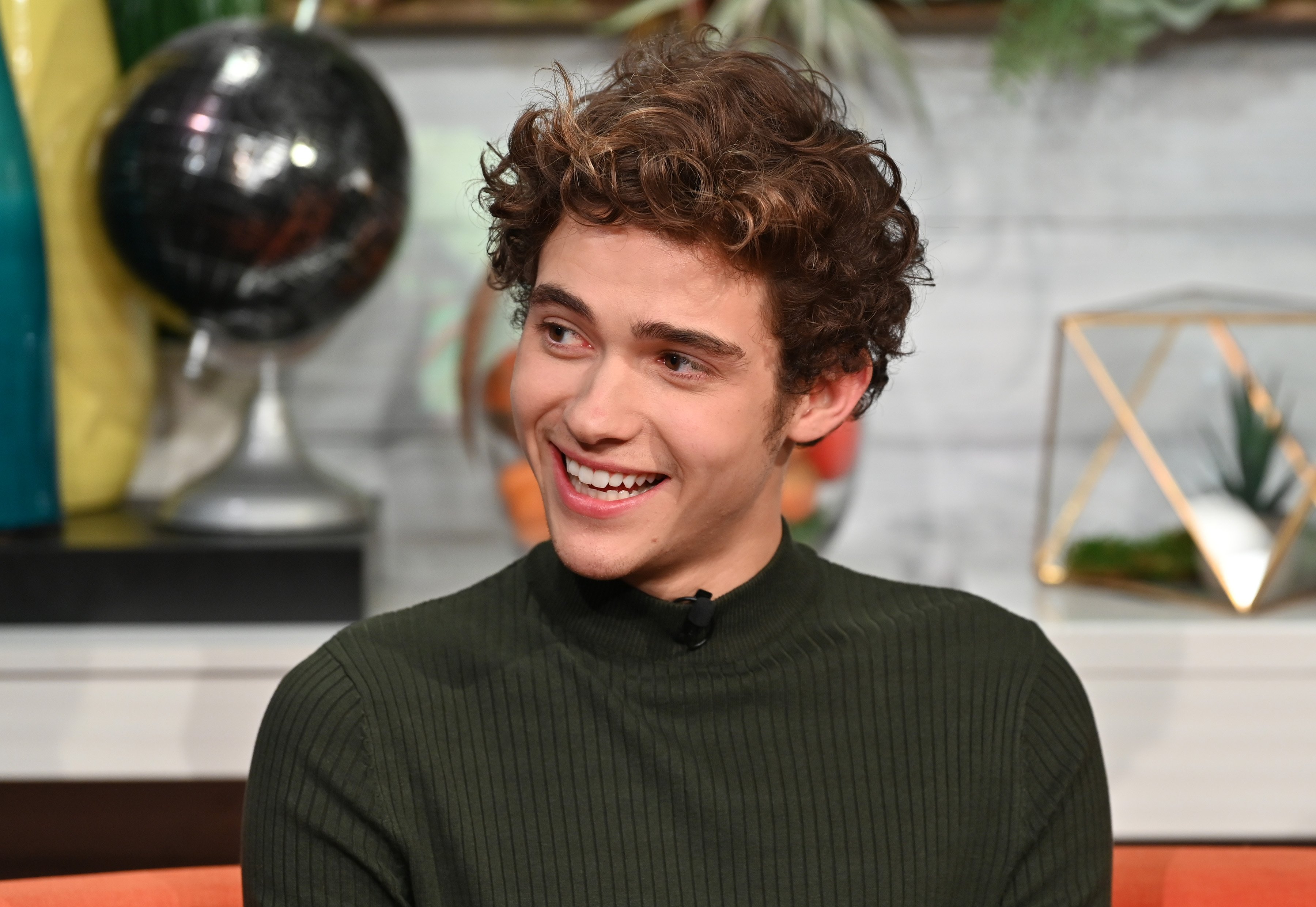 'High School Musical: The Musical: The Series' premiered season 2 on Disney+
They're all in this together. High School Musical: The Musical: The Series is a Disney+ original "mockumentary" series, telling the story of the theater nerds of East High School, the previous filming location of the Disney Channel original movie, High School Musical.
This series includes Bassett as one of the main characters, named Ricky. He majorly messed up after his ex-girlfriend, Nini, said that she loved him. Since then, the two musicians made up and put on an iconic performance as Troy and Gabriella in their school's High School Musical production.
Big Red said that Ricky looks like Shawn Mendes
After the success of High School Musical, Ricky was excited to act in the spring musical. Most of the cast members assumed it would be High School Musical 2, especially with a false confirmation from Carlos. As a result, Ricky prepared his best rendition of "Bet On It" and performed it for his best friend, Big Red.
"Dude, you're totally going to get the part," Big Red said after Ricky's impromptu Troy Bolton performance. "You look like Shawn Mendes, and you sing like Shawn Mendes."
This Shawn Mendes shoutout wouldn't be the only reference to celebrity heartthrobs in this series. When Ricky sang his Christmas song for Nini, his girlfriend responded by saying that former One Direction member Harry Styles "could never." 
Joshua Bassett returns for more episodes of this Disney+ original series
Things only got more complicated for Nini and Ricky. Nini revealed during the first episode of season 2 that she's be moving to Denver. However, this season includes plenty of songs from Bassett and Rodrigo with the actors appearing in most episodes of the second season. 
"I wrote a song for episode 1 of season 2 called 'The Perfect Gift' that Ricky sings to Nini and then Olivia [Rodrigo] wrote a song that's later in the season, which is, by the way, one of my favorite songs ever," Bassett said, according to Cinemablend.
"It's so good," he continued. "But it was so special being able to write again for season 2, and the fact that the Disney executives trusted us to deliver songs is pretty neat."
New episodes of High School Musical: The Musical: The Series debut on Disney+ weekly. Movies like Beauty and the Beast and High School Musical already available for subscribers to binge-watch.