Celebrity / Movies / Music / Net worth / TV
Which 'High School Musical' Star Has a Higher Net Worth, Vanessa Hudgens or Ashley Tisdale?
Vanessa Hudgens and Ashley Tisdale starred in the 'High School Musical franchise and have been friends ever since. But who is worth more?
Actors Vanessa Hudgens and Ashley Tisdale have been working in show business for years. Despite many newer projects, both are still recognized for starring in the High School Musical franchise. They're also close friends. So who has the higher net worth?
Ashley Tisdale and Vanessa Hudgens starred in 'High School Musical' together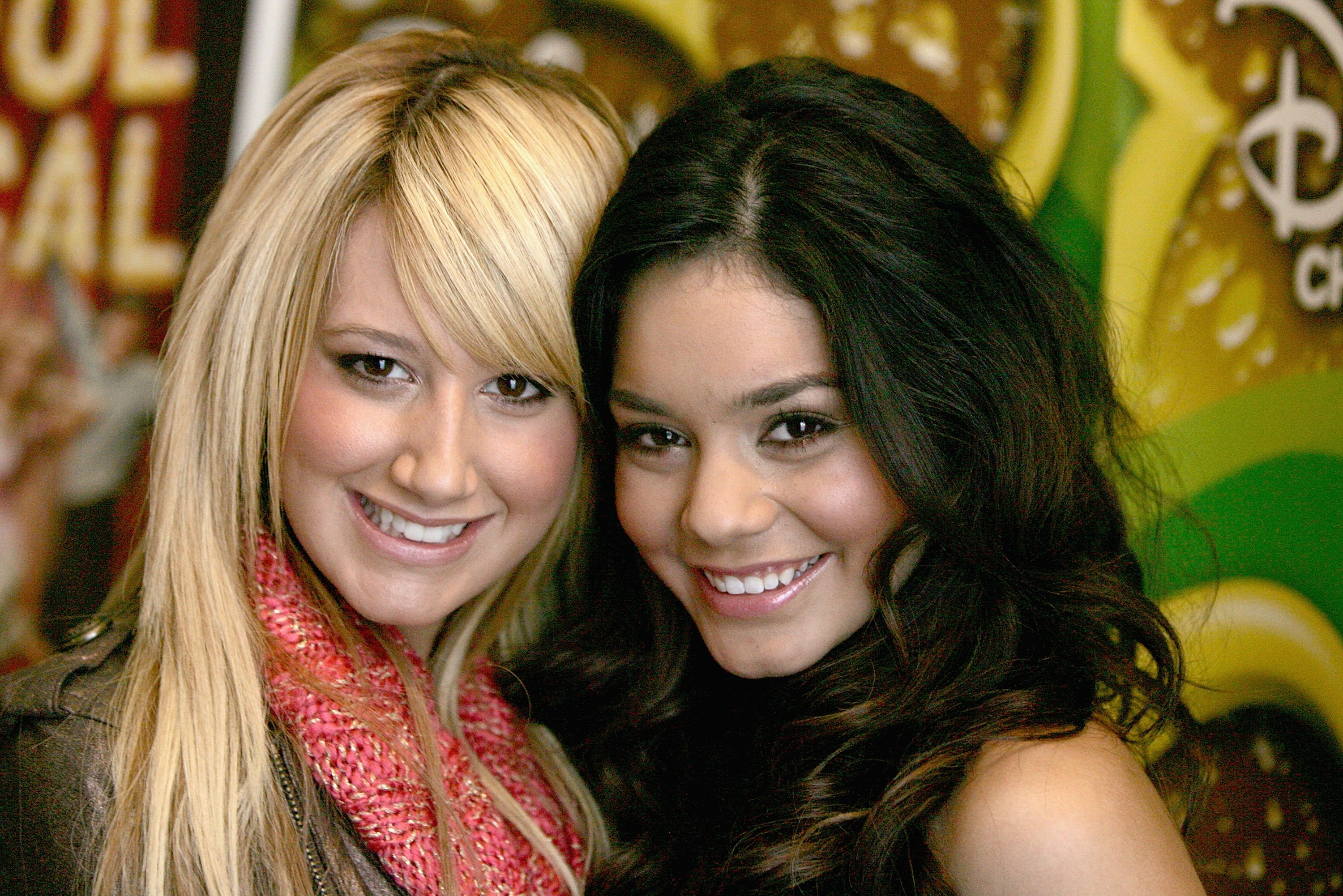 Tisdale and Hudgens were two of the stars of the 2006 hit Disney Channel Original Movie High School Musical. Hudgens portrayed Gabriella Montez, a new student who auditions for the lead in her school's musical. She is up against Sharpay Evans (Tisdale), who will do whatever she can to earn the role herself.
Both reprised their roles in the 2007 sequel, where Sharpay is now after Gabrielle's boyfriend, Troy (Zac Efron). Finally, the trilogy was completed with 2008's High School Musical 3: Senior Year, in which all of the students work to get into college and say goodbye to high school and each other.
Hudgens has diversified her career with live specials and other projects
Hudgens got her start in the theater before she moved to Los Angeles for work. She had a small role in the 2003 film Thirteen opposite Evan Rachel Wood. Following the HSM franchise's success, she put out an album with Disney's Hollywood Records.
In the years since, Hudgens has appeared in films such as Spring Breakers, Gimme Shelter, and Second Act. She starred in the short-lived sitcom Powerless and acted in live musical specials such as Grease and Rent. More recently, Hudgens had a role in the action film Bad Boys for Life.
Tisdale makes music and does a lot of voice acting
Tisdale also began acting very young, appearing in such series as 7th Heaven, Charmed, and Malcolm in the Middle. Her film debut was in Donnie Darko, though she hasn't had much success on the big screen in the years since. Tisdale got her first main role with the Disney sitcom The Suite Life of Zack & Cody just before HSM took off.
Following the musical franchise, Tisdale had remain affiliated with Disney. She has provided the voice for Candace in Phineas and Ferb as well as all of its iterations. Tisdale has released three albums, her latest being 2019's Symptoms. And she has taken on work behind the camera, executive producing the Freeform series Young & Hungry.
How did Vanessa Hudgens and Ashley Tisdale meet?
Today, the two are as close as ever. For Tisdale's birthday on July 2, 2020, Hudgens posted a collection of photos of the two on Instagram, writing, "HAPPY BIRTHDAY TO MY OG BESTIE," adding, "Ash and I started from the bottom now we here!!!" She also explained how the two became friends.
"We met on a commercial audition and our friendship took off. Next to high school musical, to touring the world, to shopping ALOT, to basketball games and a lot of rose. Now in our adulthood we busy helping each other decorate and renovate our houses," Hudgens wrote, praising Tisdale's "fun loving spirit."
Who has a higher net worth, Vanessa Hudgens or Ashley Tisdale?
Though Tisdale's list of credits runs longer than Hudgens, she hasn't brought in quite as much as her long-time friend. However, their net worths are comparable. According to Celebrity Net Worth, Hudgens is worth an estimated $14 million, while Tisdale's net worth is approximately $10 million.