'High School Musical: The Musical: The Series' Characters as Zodiac Signs
Viewers have a few guesses regarding the zodiac signs of the 'High School Musical: The Musical: The Series' characters. Here's what we know about this Disney+ original.
Fans haven't learned the exact birthday of characters like Ricky and Nini. Not yet, anyway. With season 2 of High School Musical: The Musical: The Series just around the corner, some fans on social media are guessing the zodiac signs of these characters.
Here's what we know about the theater kids from this Disney+ original series.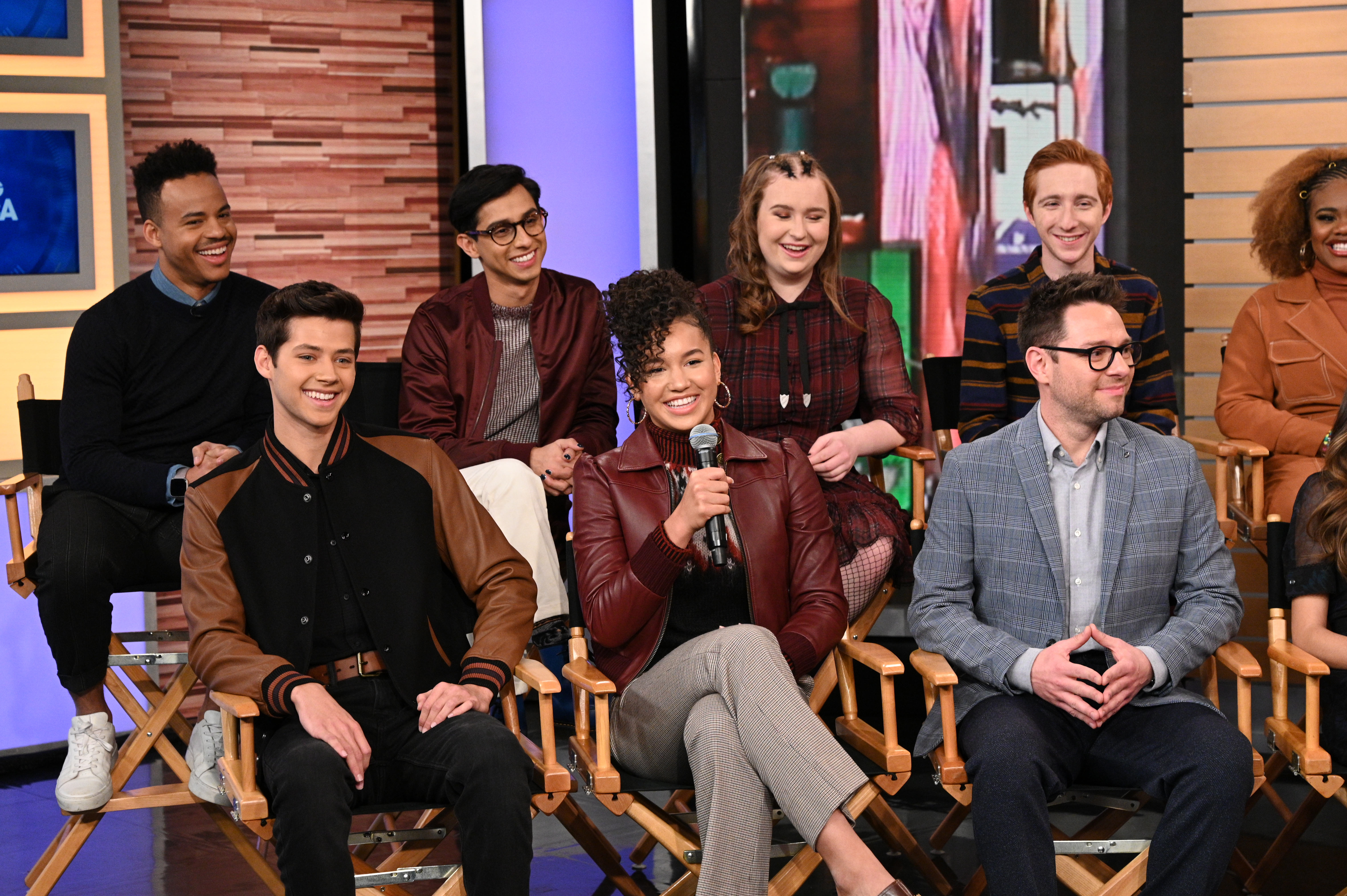 Nini from 'High School Musical: The Musical: The Series' — Gemini
Gemini's are known for being changeable and Nini, with her spontaneous application to a performing artist high school, has that same energy. Geminis are also known to be outgoing, which isn't exactly Nini, but she does love performing and even posted an original song to social media. 
Carlos — Virgo 
He's Miss Jenn's right-hand man. As the choreographer for this production of High School Musical, Carlos is super organized. He's also a self-proclaimed "musical theater historian" with his own handmade board game inspired by the movie, which radiates Virgo energy. (We can also see Carlos as a Leo, though.)
Ricky — Taurus 
He was voted "Most Likely to Sleep Through his Alarm" for a reason. Ricky is typically pretty laid back and chill, but life just kept throwing curveballs at him. His mom and dad split. Then his mom surprised him with her new boyfriend. As a result, similar to a Taurus, this character pours his heart into other aspects of his life, including the theatre department and his friends.
Big Red — Aquarius 
If Ricky is a "go with the flow" kind of guy, Big Red is really a go with the flow kind of guy. He loves the simple things, like video games, but he'll also help with stage crew-related things for the musical. Aquarius' are known for that free-spirited and somewhat eccentric energy.
EJ — Leo
EJ is willing to do whatever it takes to be center stage. He loves being the star often lets his shining personality speak for itself. Leos are generally associated with a fire, which makes sense for this character.
Gina — Capricorn 
She's talented, driven, and a little stoic, but not for the reasons that people think. Gina fought her whole life to make friends and fit in. Musical theater is just another extension of that. Capricorns are known for their work ethic and their ambition and we totally see that for Gina.
Kourtney — Aries
This character isn't always in the spotlight, but when she is, she totally shines. Kourtney is kind and supportive to her best friend, Nini, but she also isn't afraid to totally destroy someone who hurts her. She always has everyone else's best interest in mind, which makes her a great friend to have around.
High School Musical: The Musical: The Series season 2 premieres on Disney+ in May 2021.