'High School Musical': Zac Efron Had Big Reservations About The Franchise After First Movie
Zac Efron has starred in several blockbuster films over the years. But his role in Disney Channel's High School Musical is one that he will always be known for.
Though the hit franchise made him and his co-stars household names, Efron previously revealed that he wasn't a fan of the pop culture phenomenon at first — and his reasoning might shock you.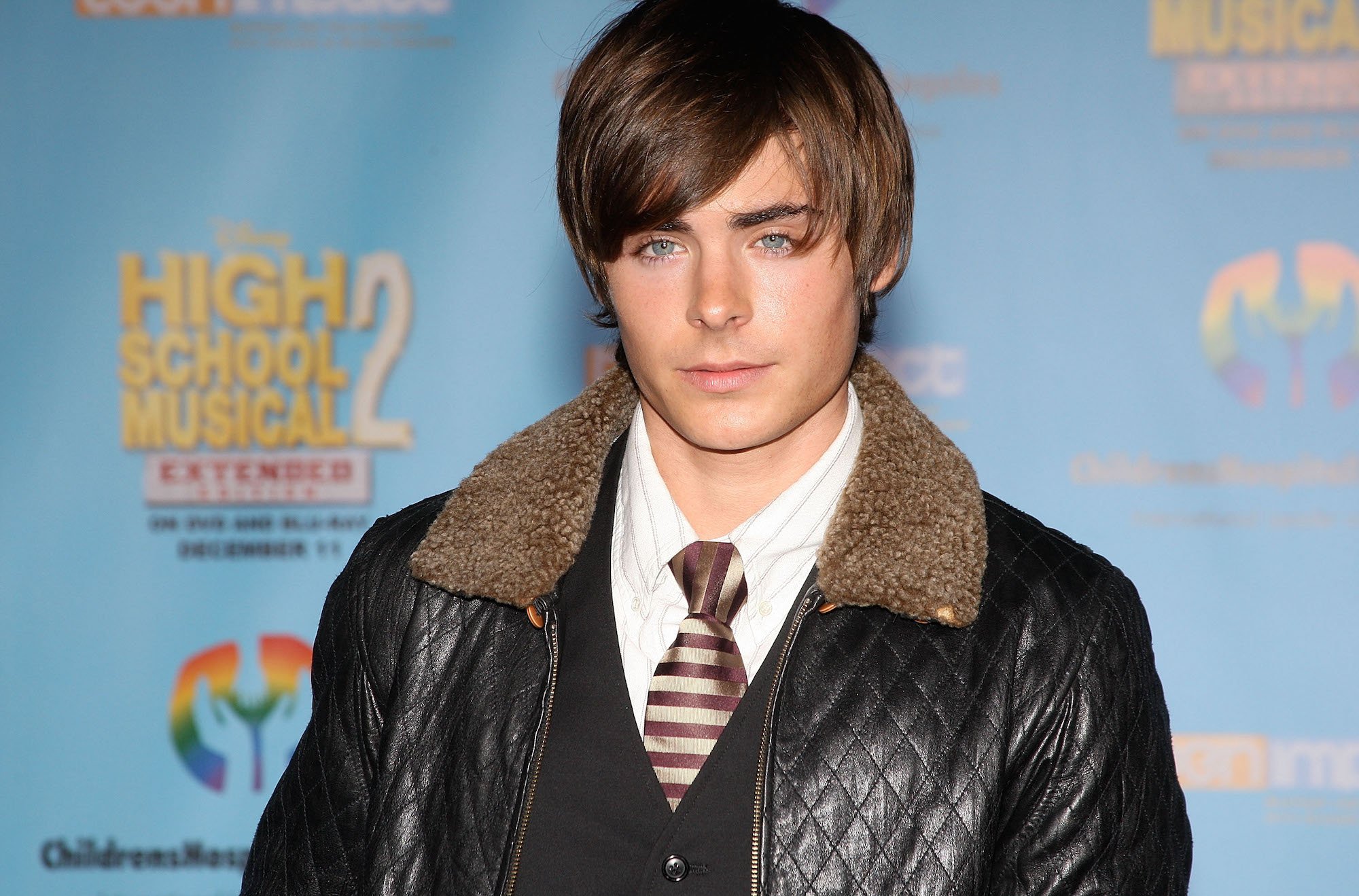 The 'High School Musical' franchise made Zac Efron a teen sensation
Efron rose to fame in 2006 after landing the male lead in Disney Channel's High School Musical. Efron played Troy Bolton, a high school basketball player who decides to try out for the school musical after meeting new student Gabriella (Vanessa Hudgens).
Throughout the film, Efron danced, sang, and dribbled his way to the top, all while resisting peer pressure and inspiring others not to "stick to the status quo."
High School Musical became one of the most successful releases for Disney Channel. It even spawned a media franchise and series of successful sequels, High School Musical 2 and High School Musical 3: Senior Year, with the latter being a theatrical release.
Zac Efron wanted to reject his teen idol image after the first 'High School Musical' film
When reminiscing on the roles that made them famous, many adult actors are overcome with embarrassment and question why they took on those parts in the first place.
In Efron's case, he wasn't into the idea of playing Troy Bolton from the beginning.
"The second we finished the first one," he told Men's Journal in 2016 of High School Musical. "I was, like, 17. And I said, 'Guys, you know this is not at all what I want to do?'"
Efron was unhappy that he had become a teen idol and was determined to shed that image after appearing in the first film of the hit franchise.
"I step back and look at myself and I still want to kick that guy's a** sometimes," the 17 Again actor continued. "Like, f*ck that guy. He's done some kind of cool things with some cool people—he did that one thing [Neighbors] that was funny—but, I mean, he's still just that f*cking kid from [High School Musical]."
Zac Efron loved working on 'HSM'
Despite having reservations about the High School Musical franchise at first, Efron later revealed that he loved working on the hit Disney Channel films.
In May 2016, the actor shared an Instagram photo of himself posing with fellow HSM stars Ashley Tisdale, Vanessa Hudgens, and Corbin Bleu.
"So grateful I came across this picture," Efron captioned the sweet throwback. "With the o.g. crew during one of the most cherished and exciting times of my life. Love you guys forever."