Who Has a Higher Net Worth, Blue Ivy Carter, or Kylie Jenner's Daughter, Stormi Webster?
They may be young, but these two girls are still endlessly influential, powerful, and adorable. Does Beyoncé and Jay-Z's eldest daughter, Blue Ivy Carter, have more money than Kylie Jenner's daughter, Stormi Webster? Here's what we know about these two superstars and their super famous parents.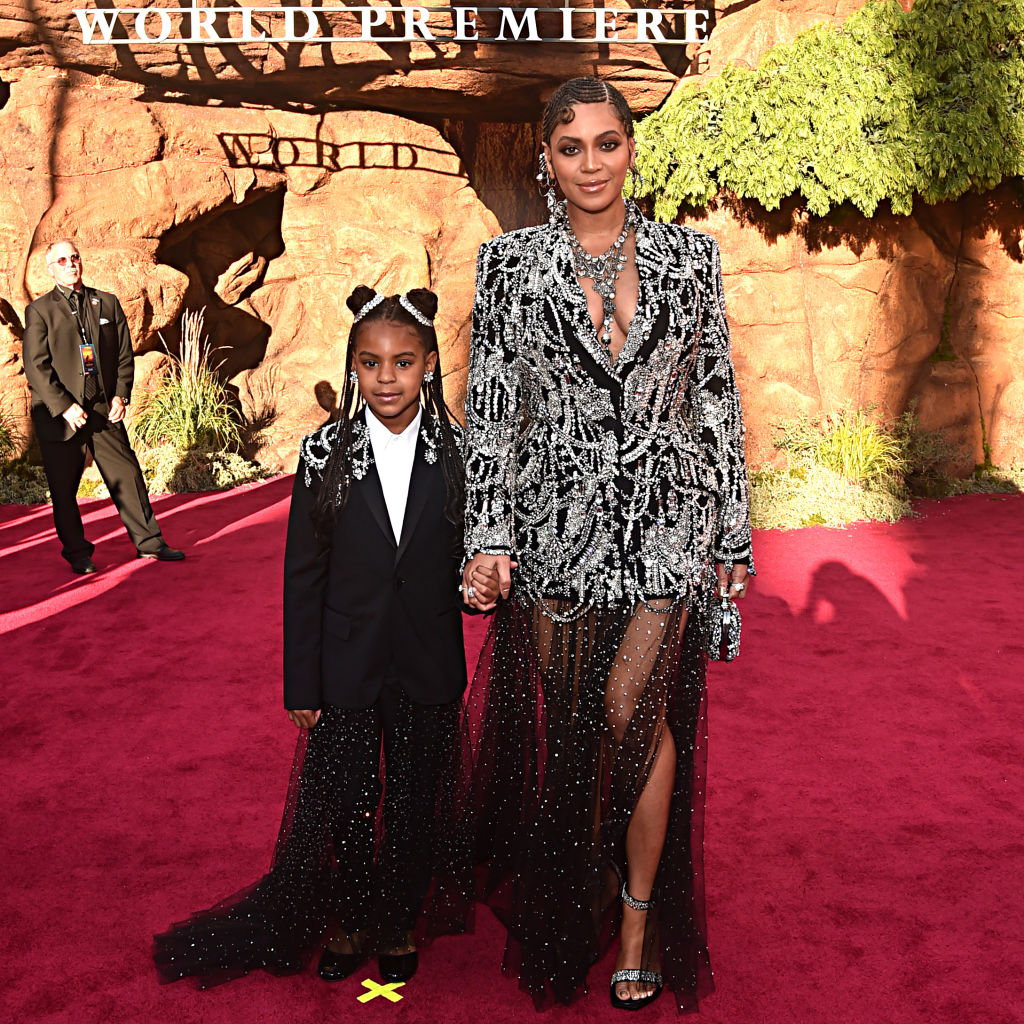 Blue Ivy appears on songs with her parents, Beyoncé and Jay-Z
Any child of Beyoncé Knowles-Carter and Jay-Z is surely blessed in many ways. For the couple's oldest daughter, Blue Ivy Carter, that means appearing on songs with both artists, for albums like The Carters, The Lion King: The Gift, and Beyoncé. 
Because of her own Spotify page that credits Blue Ivy on songs like "Blue" and "Brown Skin Girl," some fans speculate that Blue Ivy is earning that money for herself. As a result, the artist accumulated quite a lot of money (and gifts) at such a young age. 
Blue Ivy has a net worth of a reported net worth of over $1 million 
With writing credits on songs like "Brown Skin Girl," Trend Celeb Now states that Blue Ivy's net worth is approximately $1 million to $5 million. That could be a combination of her earning from appearing on songs with her parents in addition to some pretty impressive gifts she received over the years. 
According to Showbiz Cheat Sheet, "For her first birthday, she received a Barbie dressed in real diamonds at a cost of $80,000 and the party ran the couple $200,000." She's dressed in custom couture, including her beautiful handmade headdress for promotional pictures with Disney's live-action The Lion King.
Blue Ivy's parents are pretty powerful and wealthy, having a combined net worth of over a billion dollars. That, of course, is comparable to Kylie Jenner's net worth, as the beauty guru became one of Forbes' youngest "self-made" billionaires. (Forbes has since rescinded the title.)
There's no word regarding the net worth of Beyoncé and Jay-Z's twins, Rumi and Sir, although fans got a peek into the children's most recent birthday party thanks to an Instagram post from Beyoncé. Naturally, the couple spared no expense.
Kylie Jenner's daughter, Stormi Webster, also lives a life of luxury
Although Kylie Jenner has her own beauty empire to thank for her millions, some say that Kylie Jenner's daughter has a net worth in the millions. In fact, some websites estimate that Stormi Webster has a net worth of an estimated $3 million. 
Of course, nothing regarding the Kardashian children has been confirmed by the family. However, some fans speculate that Stormi Webster's net worth could be a result of some of the gifts she's accumulated.
There are mini Hermès bags, there's a playset in their backyard. For one Instagram story, Kylie Jenner documented DJ Khaled giving Stormi her very first Chanel purse.