Who Has a Higher Net Worth: Jason Momoa or Kate Beckinsale?
Every year a few stories about celebrities at the Oscars emerge, followed by more chatter about who was spotted with who at the afterparties. But because of the "slap heard 'round the world" at the 94th Academy Awards, people weren't as focused on what happened when the show ended. However, for those who wanted to move past what happened with Will Smith and Chris Rock, they noted that actors Jason Momoa and Kate Beckinsale were spotted getting cozy at a party together. This left a number of fans speculating about whether or not they are an item. Well, Mamoa confirmed exactly what went down with him and Beckinsale at an afterparty.
Here's more on that, plus a few things you probably didn't know about the stars including who has a higher net worth.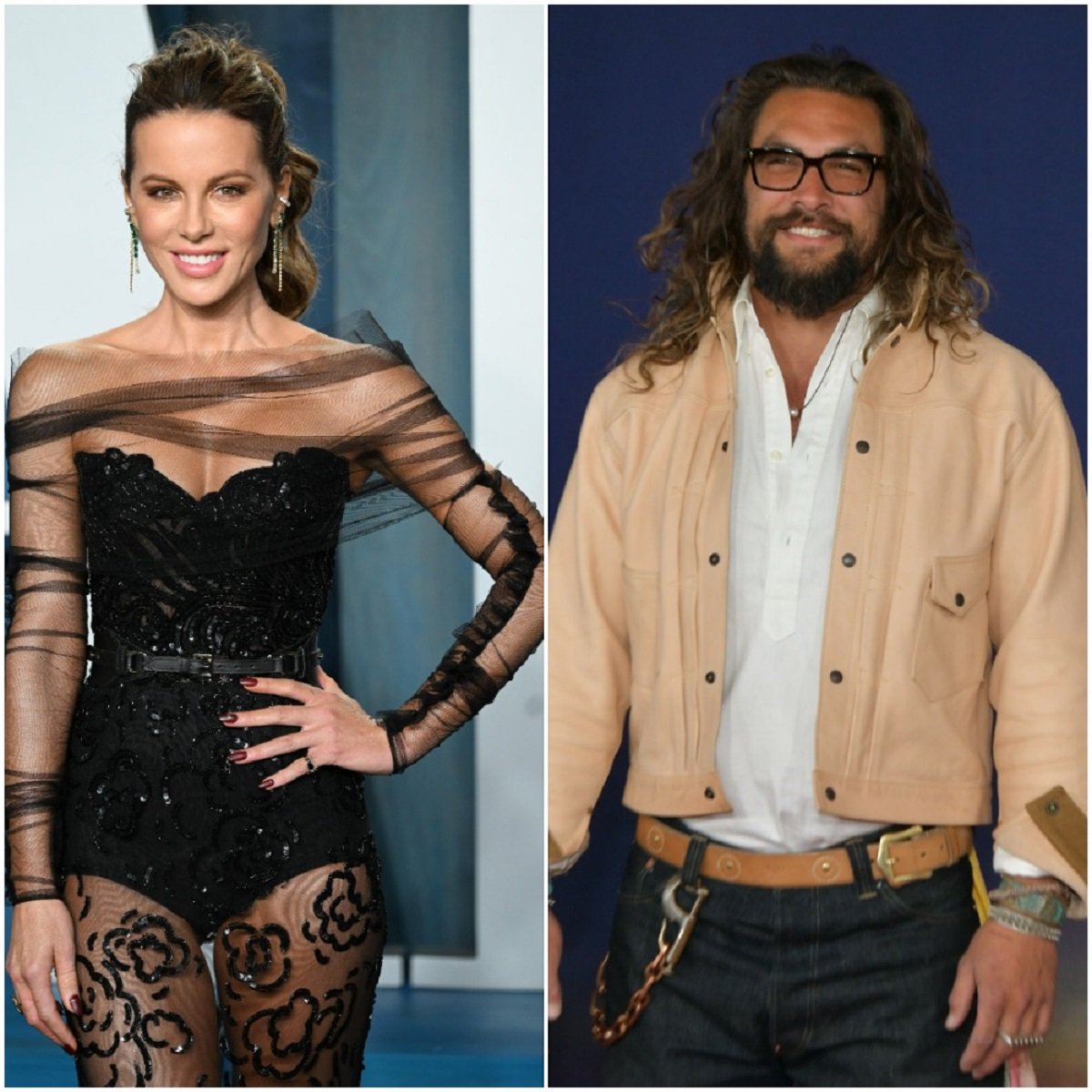 Who has the higher net worth?
Mamoa and Beckinsale have both been in the business for several years and earned sizeable net worths during their careers.
Beckinsale was born on July 26, 1973, in London to parents Richard Beckinsale and Judy Loe who were actors themselves. Therefore, she became interested in acting and theater at a young age scoring her first television role when she was just 5 years old. Following her graduation from high school, Beckinsale attended college in England where she was cast in plays for the university. However, she decided to leave school to focus on acting full time. After a few small parts in TV and film, Beckinsale made her breakthrough in the '90s flick Much Ado About Nothing. She was later featured in the Hollywood blockbuster Pearl Harbor. But she is perhaps best known for her leading role as Selene in the Underworld franchise. Today she has a net worth of $25 million, according to Celebrity Net Worth.
Mamoa was born on August 1, 1979, in Honolulu, Hawaii to Coni and Joseph Momoa. Before he became an actor Mamoa worked as a fashion model. In 1999, he was cast as Jason Loane in the TV series Baywatch Hawaii. He was then featured in a handful of other shows including North Shore. Momoa was Ronon Dex in the series Stargate Atlantis, before playing the main antagonist in the reboot of Conan the Barbarian. His next big role was as Khal Drogo in HBO's Game of Thrones. A few years later, he landed the gig as Aquaman in the DC Extended Universe. He has continued working on various movie projects and has joined The Fast and the Furious franchise. Today Mamoa has a net worth of $10 million, according to Celebrity Net Worth.
Mamoa sets record straight about the Beckinsale dating rumors after they were spotted together at a party
Photos snapped at an Oscar afterparty showed Beckinsale draped in Mamoa's coat and the two were seen laughing and smiling together, but the actor set the record straight at the Ambulance premiere days later.
Mamoa was asked on the carpet about how they got to talking and why Beckinsale had his coat on. "It was crazy. Have a conversation with a woman about her country, I was in England doing Aquaman 2," he explained to Extra. "Everyone is like, 'Are you dating?' No, no, it was chivalry, the woman was cold."
As for if anything is going on between them he said: "Absolutely not, not together. She is very nice, I was being very nice, just being a gentleman." He then joked: "Now, I am not giving my coat to anyone. Let em' freeze."
Mamoa also addressed reports that he and Lisa Bonet got back together
Mamoa addressed another relationship rumor at the Oscars after it was reported that he and Lisa Bonet got back together following their split months earlier.
During a chat with Access Hollywood, a reporter said to Mamoa: "When the announcement came out about you and the missus, we all were kinda like, 'aw, man.' It is such an encouragement to see you back together, working on it, figuring it out."
Momoa corrected the journalist though saying: "Oh, no, no, no, we're not back together. We're family, you know. We have two beautiful children together. We're family forever, so."
RELATED: Who Has a Higher Net Worth: Lenny Kravitz or Lisa Bonet?