Who Has a Higher Net Worth Jordyn Woods or Her Boyfriend Karl-Anthony Towns?
Find out who has a larger net worth NBA center Karl-Anthony Towns or his girlfriend, reality TV star Jordyn Woods.
Jordyn Woods and Karl-Anthony Towns were actually friends for years before they became romanticly involved. The reality star and NBA player began dating in 2020 and these days, Woods has been spotted cheering her boyfriend on during a number of the Minnesota Timberwolves games. They also have no problem showing off their love, affection, and lavish purchases for each other on social media leaving some fans to wonder just how much they're each worth.
Here's the answer to who has the higher net worth.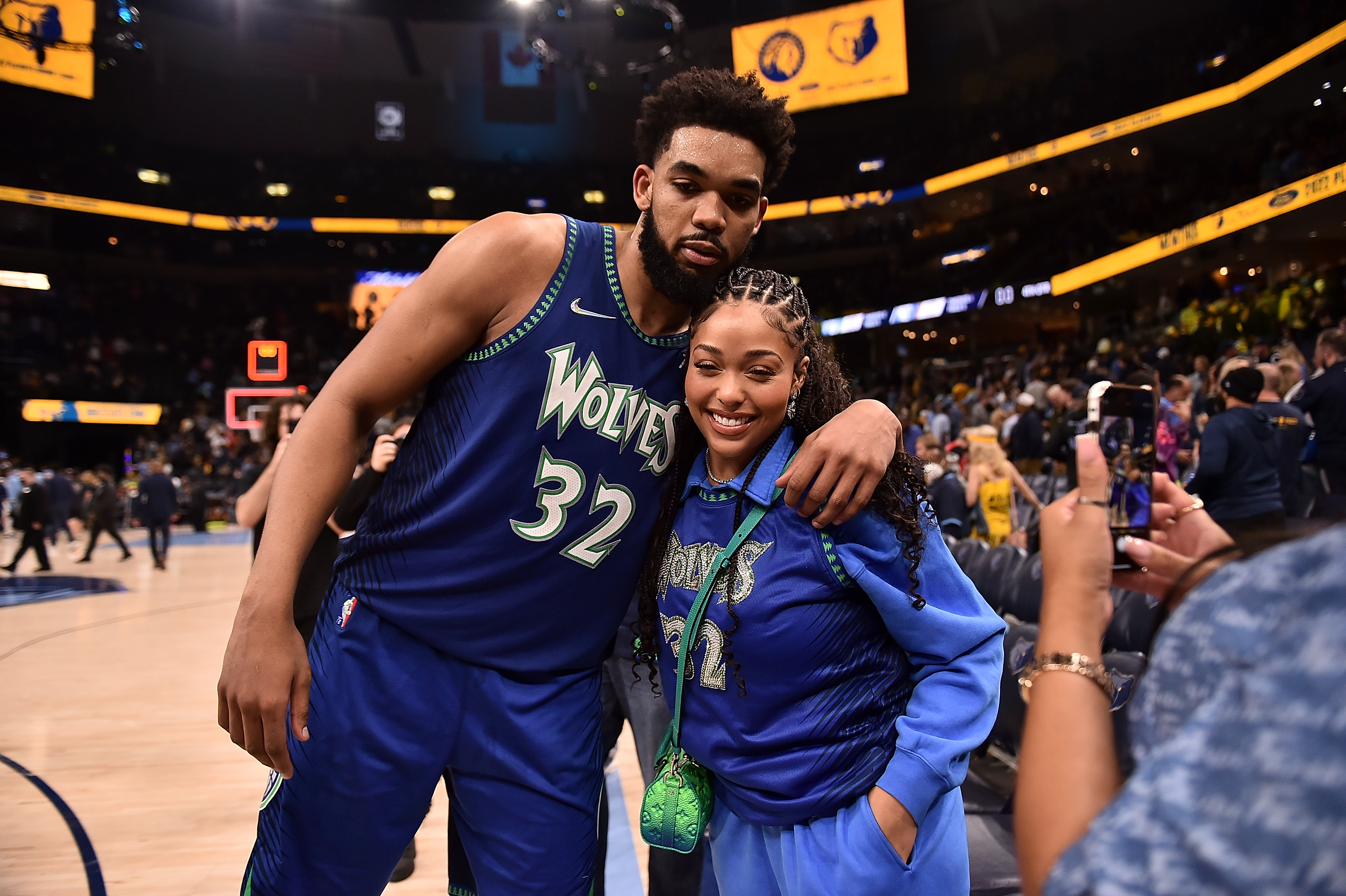 Woods' net worth
Woods is a socialite, model, and influencer who many people recognize from her appearances on Keeping Up with the Kardashians and Life of Kylie. Woods has walked the runway for brands like Christian Siriano and Lane Bryant and walked in her first show at New York Fashion Week in 2017. She also modeled for Khloé Kardashian's clothing company Good American from 2016 to 2019. In 2020, Woods partnered with the fashion retailer PrettyLittleThing to launch the Quarantine Collection. She also started a fitness company called FRSTPLACE. Today she has a net worth of $6 million, according to Celebrity Net Worth.
Woods, who was best friends with Kylie Jenner for several years, made headlines in 2019 for a scandal with Tristan Thompson, the father of Khloé Kardashian's daughter. After that, the Kardashians and Jenner stopped speaking to Woods.
Following the Tristan Thompson drama, Woods found love with Towns who was one of her closest friends. The couple previously discussed their relationship in a video for Woods' Instagram series Regular-ish. "Me and Jordyn met years ago knowing common people and just became friends," Towns explained. "And ever since then, our relationship grew where we became more than friends. I'm not saying in that way, but just best friends. And then we started having a deeper relationship."
Towns' net worth
Towns was selected in the 2015 NBA Draft by the Timberwolves. He was named NBA Rookie of the Year for the 2015–16 season. He has also been selected to multiple All-Star games and prior to the 2021–22 All-Star game, he won the Three-Point Contest becoming the first center in NBA history to do so.
KAT's net worth is a bit higher than his girlfriend's at $9 million per Celebrity Net Worth, which explains why he can afford to buy Woods such extravagant gifts.
For her 24th birthday, he bought her a Patek Philippe watch and a Hermes Birkin bag. But he upped his game a few months later for Christmas and got her a Porsche Taycan.
"I thought last night was enough and then I woke up to this!!" Woods exclaimed on Instagram. "My forever Santa!! I love you @karltowns !! I'm speechless!! You never fail to make me feel like a queen! WTF THE BROWN we talked about!?!? With the rose gold too!?!?"
Porsche's website notes that the basic model starts at over $80,000.