Who Has a Higher Net Worth, Kourtney Kardashian or Her New Boyfriend, Travis Barker?
Though the internet has deemed them an unlikely pairing, Kourtney Kardashian and Travis Barker have a lot in common. Both are Southern California natives who starred in reality TV series, and are now dedicated parents and entrepreneurs. And both have earned quite a bit of money from their exports. But who has a higher net worth?
Kourtney Kardashian is dating Travis Barker
Following months of rumors, numerous publications confirmed Kardashian and Barker's relationship in January 2021. While the pair "have been neighbors and great friends for years," according to E! News' source, the label is new. "It just recently turned romantic," they said, adding, "the chemistry and flirtation has always been there."
Fans figured out that Barker and Kardashian were spending time together after posting photos from Kris Jenner's Palm Springs house. "Travis has always had an eye for Kourtney," the source continued, stating the two "have a lot in common." "It's going well, and they aren't putting pressure on it being super serious at this point," they noted.
Barker's most famous for Blink-182
Barker first gained notoriety as the drummer for the band Blink-182. After the success of their third studio album, the band rose to prominence. Barker remains a member of the band but has also performed with other artists such as Post Malone, Machine Gun Kelly, along with solo projects.
As for his personal life, Barker has been married twice. First, to Melissa Kennedy. Their marriage ended in divorce after nine months. Barker married model Shanna Moakler in 2004. Together, they have two children, Landon and Alabama. They divorced in 2008 but later dated again briefly.
Kardashian earned her money from reality TV
Kardashian began her public life on reality TV. Following her appearance in Filthy Rich: Cattle Drive, she starred in Keeping Up with the Kardashians as well as numerous spinoffs, including Kourtney and Khloé Take Miami and Kourtney and Kim Take New York. Kardashian also has a lifestyle website, Poosh.
The reality star's personal life has been well-documented over the years, both on social media and on TV. She's never been married. However, Kardashian and Scott Disick dated on and off for nearly a decade. They have three children together: Mason, Penelope, and Reign. Kardashian later dated model Younes Bendjima.
Does Kardashian have a higher net worth than Barker?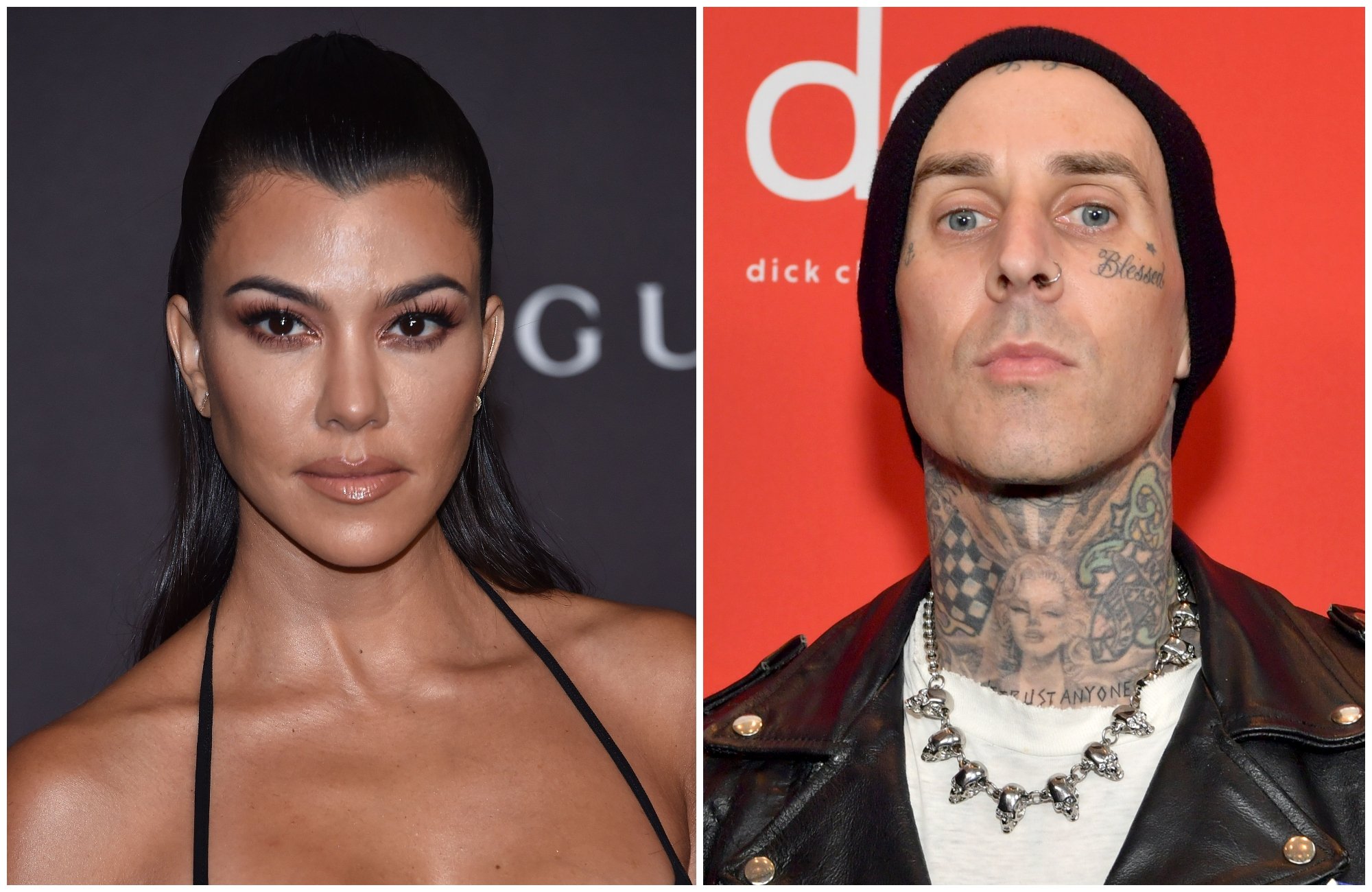 Both Kardashian and Barker have earned a lot of money over the past 20 years. Given her family name, it might be expected that Kardashian is the richer of the two. Various sources put her 2020-2021 net worth somewhere between $35 million and $45 million — on the lower end for a Kardashian-Jenner.
But Barker comes out the winner here. The musician is worth an estimated $50 million, according to Celebrity Net Worth. This number takes into account his Southern California homes as well as his earnings from his memoir, brand deals, and his music label, DTA Records, which signed its first artist in 2020.