'Hightown': Will There be a Season 3?
Learn more about 'Hightown' and if fans will get a season 3.
Between hits like Outlander and Power, the Starz brand has become closely associated with high-energy, compelling genre TV. Crime drama Hightown, in the middle of its second season, is one of the latest shows vying for those longstanding audience-pleasers.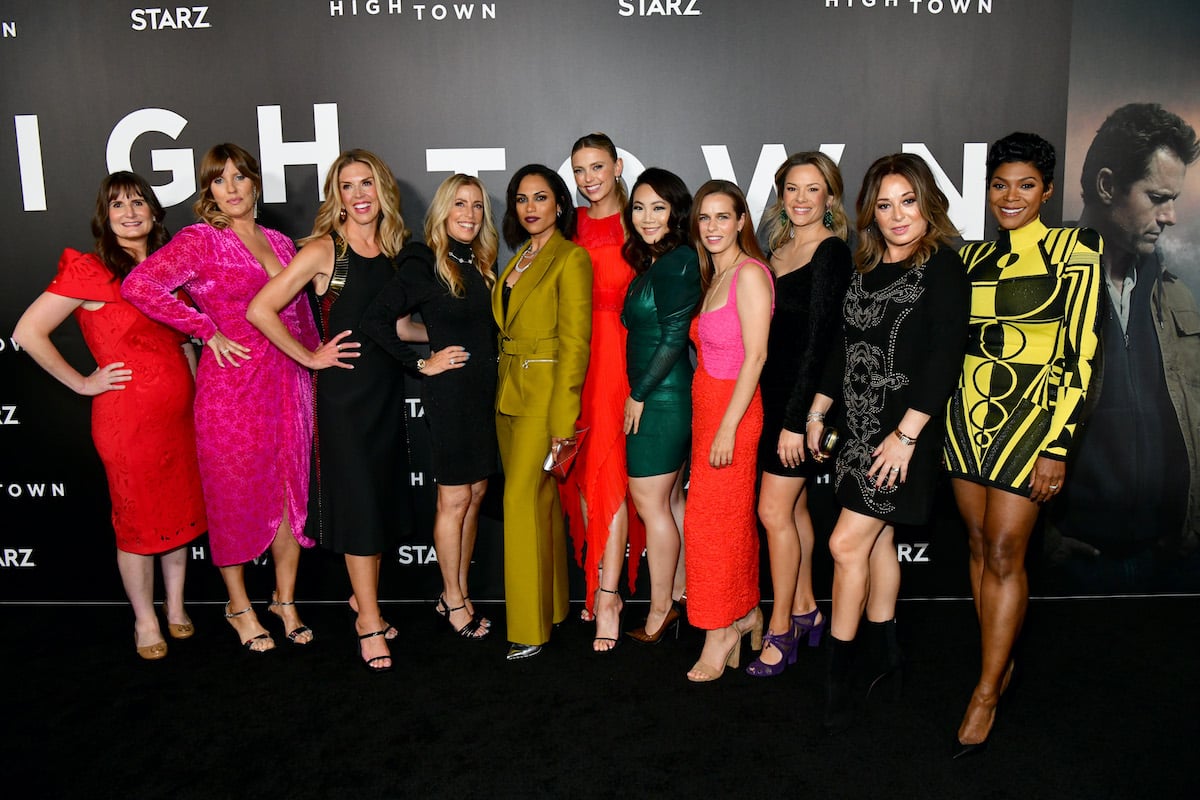 But can the show justify a third season after a slow ratings start for its second go-around, with heavy competition in the same genre?
Has Hightown been renewed for a third season?
Fans of the Starz crime drama are currently in the last stretch of a wild second season of the show. It appears to all be building toward a much larger ongoing story, rather than one that should wrap within the remaining episodes. That has many wondering whether a third season is already a lock.
While no one outside of the show's creators and stars themselves is fully aware of what's going on, there have been hints that another run of episodes is coming. Actor James Badge Dale recently told Express, bluntly, that "the story is not done."
"We're on to something and we have the potential to tell a really meaningful yarn," Dale, who plays former detective Ray, continued. He went on to point out how much he enjoyed working with his co-stars, as well as with the cast and crew during his stints behind the camera. There's zero sign of disgruntlement here, and his willingness to speculate openly implies that any current discussions are at least positive. Given behind-the-scenes drama has precedent at Starz, it's a good sign.
How Hightown season 2 leaves the door open for a follow-up
The second season of Hightown establishes a new status quo that definitively flips the board from where it was until the first season's finale. Series lead Jackie Quiñones — played by Monica Raymund — is ready to emerge from the fog of alcoholism and work on the series' core murder mystery the right way. Meanwhile, Abruzzo is falling in the exact opposite direction.
According to TV Line, it's this key dynamic that will define the season. With Abruzzo off the force, he's now stuck in a role similar to Quiñones' in the first season. It shows a willingness to retool the show, as well as set up seeds for future major plot points years down the line.
After Abruzzo put in a seemingly great performance at a reinstatement hearing in the premiere, yet still got turned down, it's clear Hightown is willing to follow through on plot points to their logical end.
Where can viewers currently watch Hightown?
Crime dramas are a huge part of the current prestige TV boom. Fans can watch Hightown on Starz or Hulu with the Starz add-on. Starz, which has made its name in original programming by bringing a broad range of genre shows into being, doesn't lean on them quite as often. Dramas like Outlander, American Gods, and The White Queen tend to avoid tidy categorization.
That changed with Power, the crime drama that currently draws the most eyeballs to the Starz brand. After a slow start, that show grew into a multi-series powerhouse. And Power executive producer Curtis '50 Cent' Jackson has since moved on to a new venture with BMF — which stands for Black Mafia Family.
Power is appointment viewing in a way almost no other network can match. Hightown and BMF are ways to broaden the Starz crime drama slate from different angles, rather than relying on one blockbuster franchise. It's an interesting pivot — and with the Outlander book series finale pointing to an end to the other Starz cornerstone, it might have to pay off sooner rather than later.