Hilarie Burton Responds to Backlash for Saying She's Growing Her Gray Hair in Solidarity With Frontline Workers
Some celebrities have gotten into hot water for how they're responding to the coronavirus pandemic. The latest one that is getting attention is Hilarie Burton.
Her post about growing her gray hair in solidarity is getting backlash. Find out how the One Tree Hill star is turning it into an opportunity to get donations to get frontline workers lunches.
Hilarie Burton posted a picture of her gray hair on Instagram
Burton is one of the many celebrities who are posting about their time staying home during the pandemic. One of her posts showed a closeup picture of her hair and how her gray roots are showing.
She captioned it with "The 'silver lining' is literally growing out of my skull.
For all of our frontline and essential workers who are too busy to fuss with things like hair color, I grow mine out in solidarity with you."
It then continues with, "When I see it, I'm reminded of all you're doing to keep us safe. I'm reminded that you deserve to be taken care of. I'm reminded that any spare time I have shouldn't be spent on vanity, but rather on helping our heroes. I can make 5 masks in the time it would take me to dye my hair."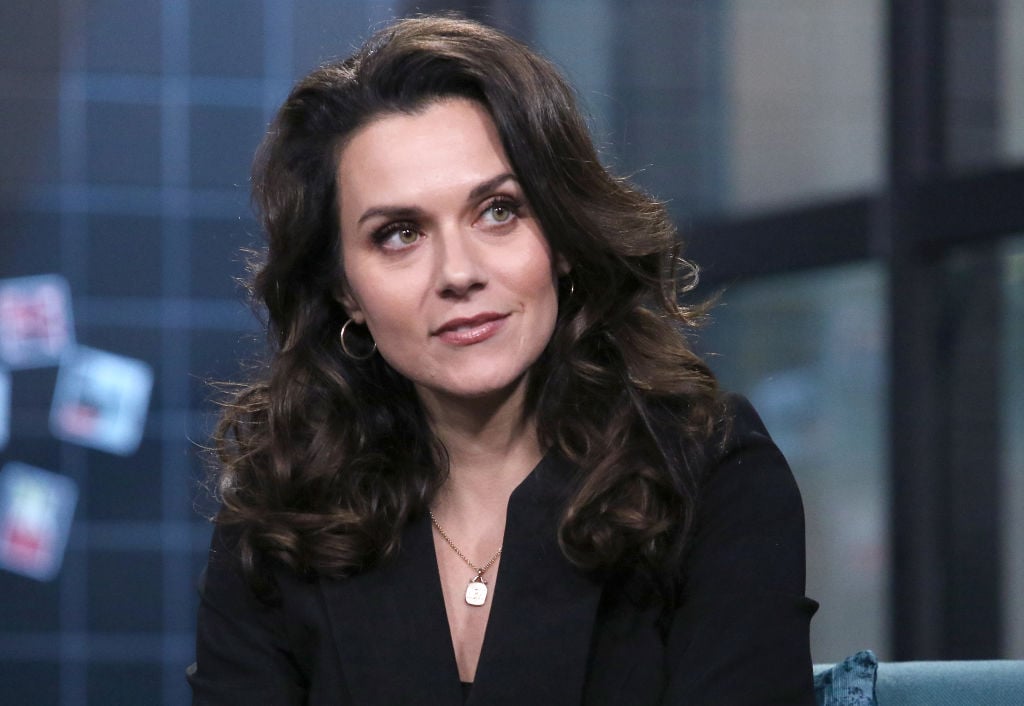 There were some fans who showed their love for her hair and message in the comments. One fan wrote, "I like to call it. THE GREY HALO."
Another fan also praised her for her message. "Your compassion, empathy and thoughtfulness is what was and is in some cases still so sorely lacking in some places around our country. Thank you for sharing!" read another comment.
There was some backlash to the reporting of the post
Page Six reported about her post and it started getting a lot of backlash on Twitter. Burton responded to their tweet about the story with "Cool article. Here's what else I'm up to: Made over 100 masks. Supporting frontline with PPE I've personally purchased. Giving cash to local shop owners. Taking care of restaurants by raising $ to feed hospital staff. If you'd like to donate and be useful:" and a link to Give in Kind.
That wasn't all, the One Tree Hill star also responded to negative tweets about the story with the same tweet. One person wrote back to her response "100 masks? Let's see that a**hole." She then tweeted back "Ha. It's glorious. You got $10 to buy lunch for a frontline worker in my town? I'm fine getting made fun of if it helps the heroes at my hospital. Every little donation helps. Thanks."
He then wrote he'd be happy to donate and asked if PayPal was the only way to do it. She answered, "On the @GiveInKind platform we have, yeah. Thank you for considering. Xo."
Another person also tweeted, "Whoever you are, no one gives a sh*t about your gray hair." The actor tweeted back, "Thank God! Would be so shallow if they did. What I care about is supporting my local small town hospital. Do you have $10 to spare to buy a healthcare worker at our Covid testing facility lunch? It supports them and our struggling local restaurants. Thanks!" The actors latest tweets are putting a call out to areas that still need masks like Waco, Texas.