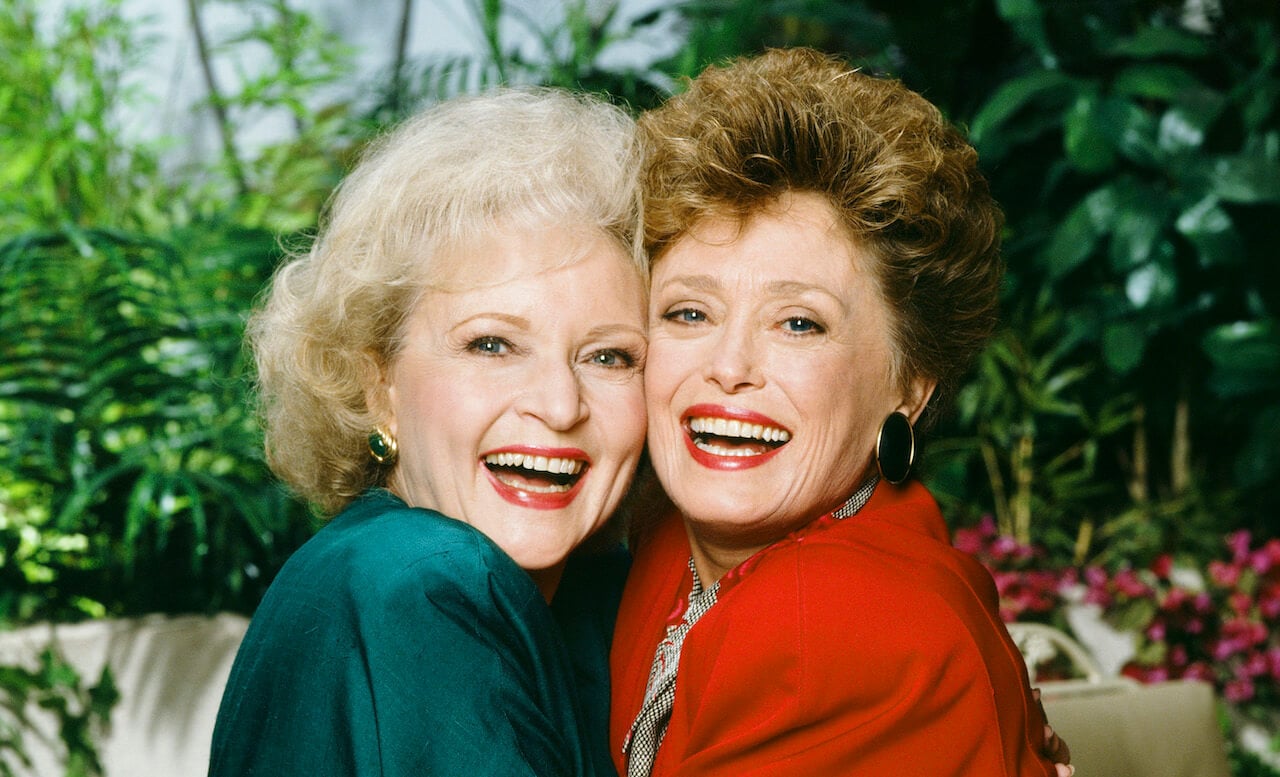 The Hilarious Dirty Jokes That Had Betty White and Rue McClanahan in Tears Between Takes on 'The Golden Girls'
In a resurfaced outtake from 'The Golden Girls,' Betty White and Rue McClanahan tell each other dirty jokes on set.
Though the stars of The Golden Girls have all died, their humor is timeless for their fans. And an outtake from the show is a reminder of the sweet cheekiness that made them so memorable.
Seated in the sitcom's living room, Rue McClanahan and Betty White tell each other dirty jokes between takes. When McClanahan starts to tell one about a man, a pig, and a dog on a deserted island, White cracks up before she even gets to the punchline.
Despite any alleged on-set feuding, the two shared an enduring friendship worth revisiting. And the joking that had them both in stitches is good evidence of that.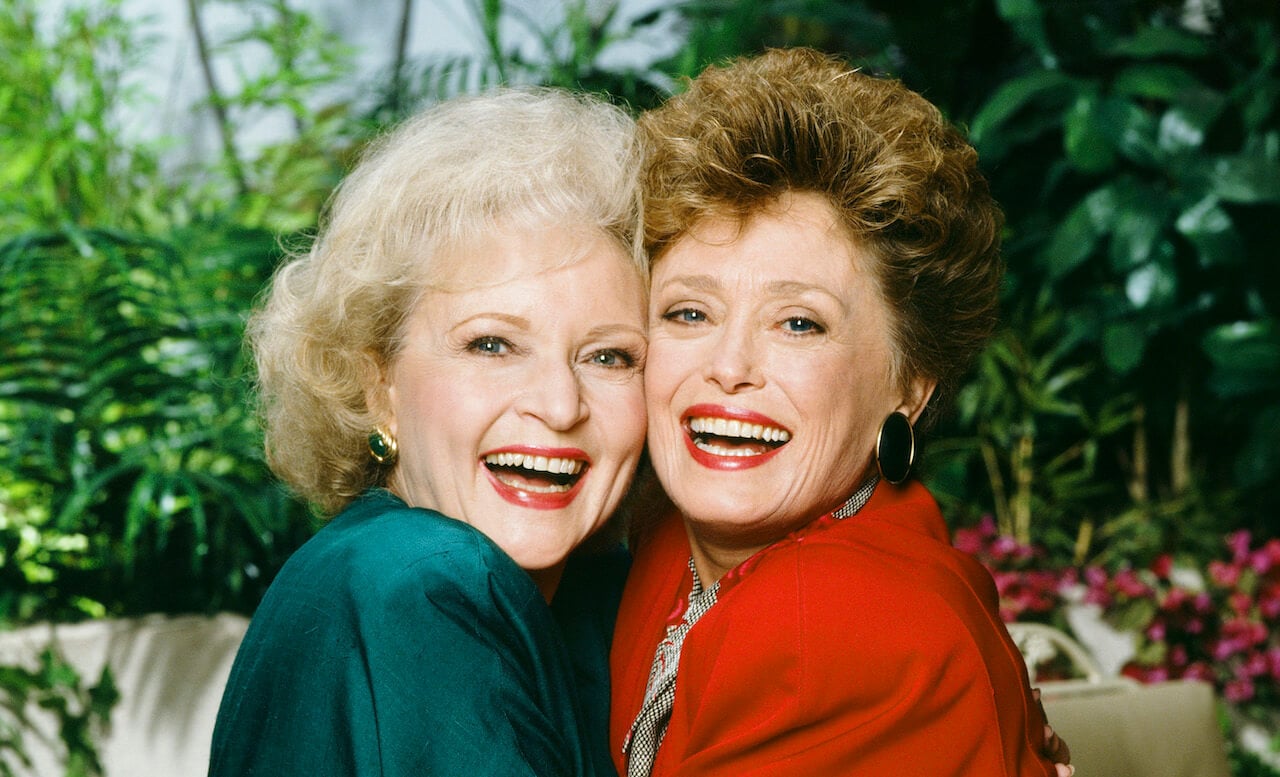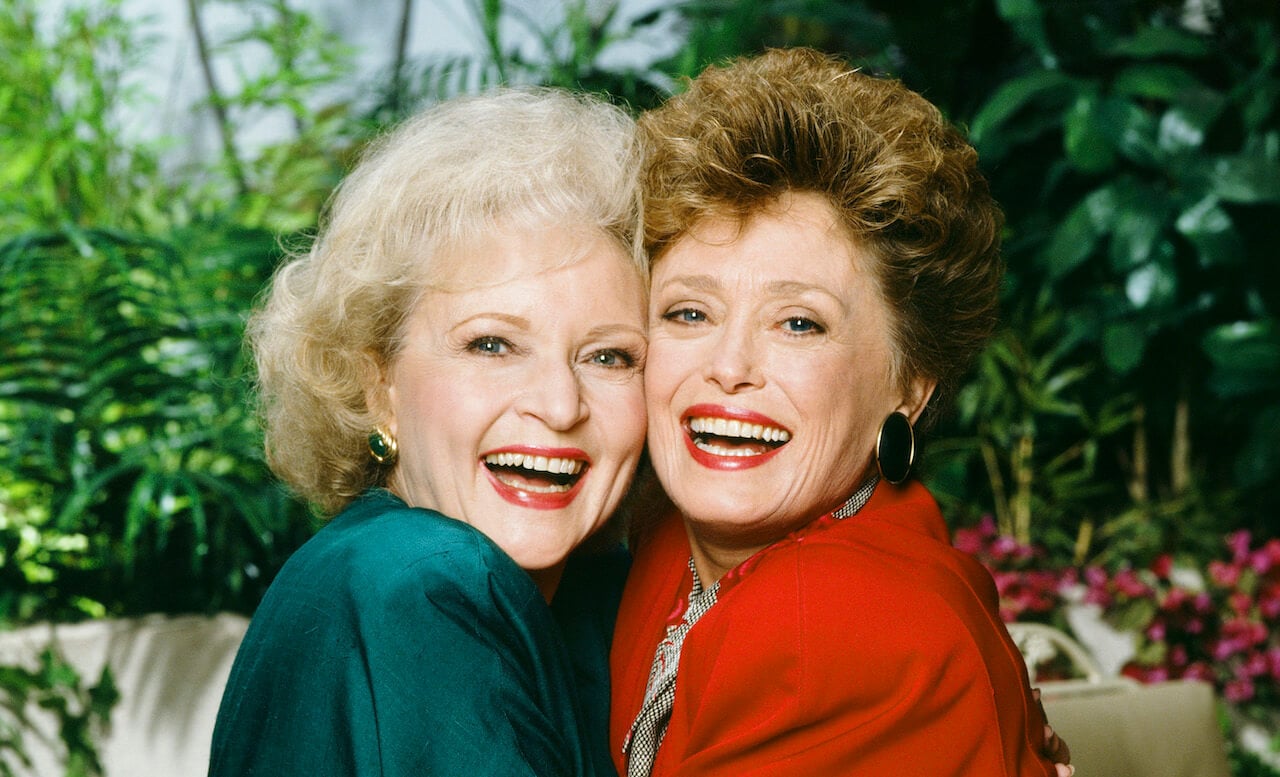 Rue McClanahan and Betty White 'adored each other'
White and McClanahan worked together on Mama's Family before The Golden Girls. "We adore each other," White once said of her co-star (per E! News).
After White died, rumors re-emerged that her co-stars didn't like her. If it was true, it didn't often show in how they spoke publicly about each other.
"I love both Bea and Betty and got a huge kick out of each of them," McClanahan wrote in her memoir My First Five Husbands…and the Ones Who Got Away. However, she did add, "Their relationship with each other wasn't all I wished it could be, but it never interfered with their work."
Meanwhile, Arthur told E! News, "It was a brilliant working relationship, everybody. There wasn't a weak link in the whole thing."
Rue McClanahan told Betty White a dirty joke about a man, a dog, and a pig
In a clip initially obtained by TMZ, White sits beside McClanahan on the famous wicker couch between takes on The Golden Girls.
We think fans of the show will delight in seeing them laugh together. However, these NSFW jokes won't amuse every audience. So, fair warning before watching! White even tells one particularly raunchy one that prompts McClanahan to say to her, "Oh, Betty! Bite your tongue!"
However, White defers blame on that one. "Bea! That was Bea! Don't blame me," she giggles, claiming it was one Arthur initially reminded her of, showing the two were friendlier than some think.
Then, McClanahan says she heard a good joke that starts with a man, a dog, and a pig getting shipwrecked on a deserted island. That's as far as she gets before White can hardly contain her delightful giggling. "I like it already," she says long before hearing the punchline.
To summarize, the man in the joke thinks the "pig starts to look pretty good" in an intimate sense after some time, but the dog keeps attacking him when he gets too close. So, when a "beautiful blonde … world-class woman" unexpectedly shows up on the island, he says, "Will you help me? Will you hold that dog for me?"
Betty White said the stars of 'The Golden Girls' were 'nuts about each other'
In her 1987 autobiography, Betty White in Person, White responded to rumors of feuding on set. She wrote, "Sad to say, there are times when rumors are based on fact."
However, she added, "Knowing how much time and togetherness is involved in making a television series is mind-boggling to think of doing it if you disliked each other! Bad enough in a dramatic situation…imagine doing comedy in those conditions?!"
White explained, "I don't even want to contemplate what the set of The Golden Girls would be like if we didn't all support and respect one another. The fact that we also happen to be nuts about each other was an added starter which could not have been foreseen when the show was first put together." 
"From the very beginning, we were each thrilled by the professionalism of the other three. No one had to be carried. Whatever one of us served up was returned in kind…or better," she shared.